Guaranteed rat extermination services near you 24/7
Health-hazardous rats wreaking havoc? Protect your welfare & reputation!
Same-day, weekend and evening availability
Guaranteed results with our full treatment
Inspection with professional equipment
Minor rat proofing is included in the price
The service is completely discreet
Professional and Discreet Rat Control Services in London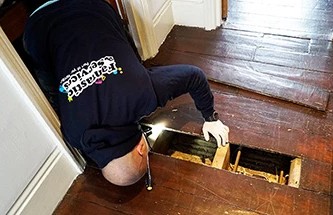 Rats are quite scary, no doubt about that. And while you might consider some mice to be cute, a huge rat that is just prancing about in your back garden is not a sight anyone will enjoy. And there are a lot of reasons why having a rat infestation can be a huge problem to your home and family:
Food contamination

Damage to your property, electrical wiring and garden

Possible health dangers, such as the transmission of dangerous diseases, bites and allergic reactions.

Don't wait for the rodent to find a better place and just leave your home, book your rat removal service today with Fantastic Pest Control!
Exterminate the Rats in 4 Steps:
Schedule the rodent control service using:
Our GoFantastic app.
Use our chat or call us on 033 0320 0547
Use your Fantastic Club account
The rat exterminator will arrive and conduct a professional survey. Then you can choose between:
Having the inspection only
Booking rodent control with a one-month guarantee
Booking a service with a three-month guarantee
If possible, the pest control specialist will begin working right away. What we use to block rodents' entry points:
Expanding foam
Wire wool
Sealants
After the treatment is completed, you can enjoy your rodent-free house. But also don't forget to:
Clean up often so there's no food for rats
Hire a handyman to inspect and close cracks in your house's foundation.
See How We Perform Rat Control
Survey
An exterminator arrives to inspect your home. The aim is to find the entry holes and how severe the infestation is. To make sure the survey is thorough, special endoscope cameras are used for walls and hard-to-reach place.
Treatment
The pest technician will seal all rodent-sized holes with durable materials and sealants. Then, traps with bait are placed strategically around your property. The traps are always in places where pets and children cannot reach them.
Observation
If you choose the full treatment option, you can request your Fantastic rat removal specialist to return to your property and re-examine it, within a period of 3 months after the initial treatment. If there's any ongoing rodent activity, then you get we treat again,
Prevention
Lastly, the technician will offer you some great advice on how to protect your property from rats and other pesky rodents. You can request dead animal removal as well.
Benefits of Our Rat Control Service
Easy rescheduling via your Fantastic account
A full service report on the completed job
RSPH-approved and certified technicians
Dead animal removal, upon request
Rat Control Prices
The cost of the rat control depends on factors such as the number of bedrooms at your property, the length of the guarantee, and the type of price - standard or discounted with a Fantastic Club membership. Londoners can expect the following rates for a rat control service:
Rat control prices for 1 bedroom property
Service Type
Price

Fantastic Club

| Standard
Inspection (without a treatment)
£45
Treatment with a 1 month guarantee**

£166

| £195
Full treatment with a 3 month guarantee***

£230

 | £270
Rat control prices for 2 bedrooms property
Service Type
Price

Fantastic Club

| Standard
Inspection (without a treatment)
£45
Treatment with a 1 month guarantee**

£175

 | £205
Full treatment with a 3 month guarantee***

£238

 | £280
Rat control prices for 3 bedrooms property
Service Type
Price

Fantastic Club

| Standard
Inspection (without a treatment)
£45
Treatment with a 1 month guarantee**

£183

 | £215
Full treatment with a 3 month guarantee***

£247

 | £290
*Read our terms
- Prices are applicable for residential properties only.
- No further charges go on top of the rates except parking and congestion, if applicable.
- £50 additional charge on all night jobs (night job is considered between 8pm and 5am appointment time)
- T&C and Minimum call out charges apply. When we calculate the price, we also take into consideration the area's dimensions and the time of the appointment. All prices and deals are valid for areas within M25. Note that prices may vary for areas outside of M25, call in for more details on your location.
* One-off treatment is not recommended for mice and rats. It is an option for minor infestations only.
** Treatment with a 1-month guarantee consists of 1 major visit + 1 follow-up in a 1-month period. Please mind that a follow-up can be organised only upon your further request.
*** Full treatment with a 3-month guarantee consists of 1 major visit + 2 follow-ups in a 3-month period. Please mind that follow-ups can be organised only upon your further request.
**** If your property has more than 4 bedrooms, contact us for a quote.
---
Join the

Fantastic Club and get:
- 15% OFF your first booking
- Earn credits toward future bookings
- Access to exclusive member-only deals
- Premium, last-minute slots
Get an instant quote and check our availability in your area
Things to do prior to and after your rat removal service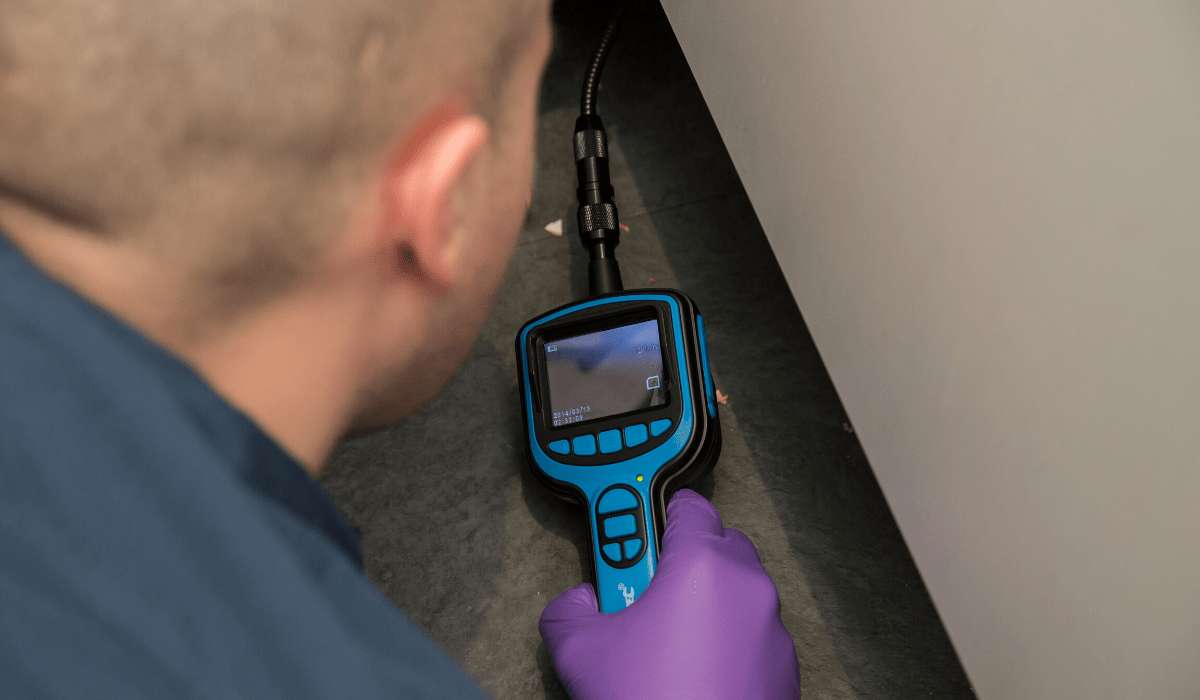 Please, carefully follow these instructions:
Before your rat pest control treatment:
Remove any poison or traps you've put yourself.
Throw out the waste and keep your bins closed.
Clean up any leftover food and don't leave any in the open.
After the service:
Keep your garden from overgrowing and don't let clutter or piles of waste to accumulate.
Regularly check for possible entry points and block them.
Don't throw bird food onto the ground.
Frequently Asked Questions
Q: Can pest controllers work during the Coronavirus lockdown?
A: Yes, according to BPCA, pest controllers are still allowed to visit properties, in order to make assessments and implement pest control solutions. You can check our dedicated article that gives more explanation regarding pest control services during Coronavirus lockdown.
Q: How do I stop rats from entering my house?
A: There are many actions you can take against a potential rats infestation. Some of the things you can do include placing foodstuffs inside metal boxes or glass jars, maintaining a clutter-free home, and keeping your garden nice and tidy.
Q: What if the rats keep reappearing?
A: If despite sealing all entrances, the rats keep coming back into your property, the professional will use a powerful pesticide to eliminate your infestation. A few weeks later, the pest controller will return to check if your problem has been dealt with and remove any rat remains for you.
Q: How is the price for rat control calculated?
A: It all depends on the number of visits you'll end up booking. Our services are paid per job and not per hour, so the exterminator will stay until the job is complete.
Q: Can you offer me a deal on this service?
A: Yes, of course. You can join our

Fantastic Club and save from your rat control treatment. All members love the discounted rates as they are applicable on all services they book with us for the whole year.
Q: How long does it take for the rat poison to work?
A: How quickly you will see the results depends on the size of the rats, as well as on how much of the pesticide they have ingested. The specialist will use a carefully calculated amount that is harmless for your pets.
Q: Who should I contact to make changes to my booking slot?
A: You can always contact our customer service agents. Anyway, for your convenience, we recommend you to use a Fantastic account. It takes a few minutes to create it now and you will have a full control over your booking details at any time.
You have a very specific pest question?
Fill in the form, upload images and click send. One of the expert pest technicians at Fantastic Pest Control will provide you an answer ASAP.)
Learn more about rats
Check our tips, tricks and other useful information regarding rats.