Call us now, you're one step away from an expert bird control service!
The feathery neighbours will no longer destroy your property.
Proofing with nets and spikes
Humane, effective and discreet service
Same-day availability
Fully trained and insured technicians
Get Proven Bird Control and Proofing Treatment in London by a Fantastic Pest Expert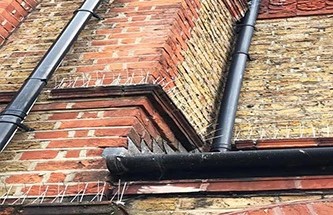 Birds, like seagulls and pigeons, commonly cause problems to buildings in London and the UK. They can make a real mess of your property's facade, windows and roof by "painting" them over with their droppings. Pigeons' nesting habits and feather shedding can block your guttering system and cause water damage, too. Last but not least, their poop contains dangerous pathogens and emits unpleasant odours, as well.
What attracts birds to your home or business premises is generally the convenient spot for resting and building nests that it provides. But also:
Food source - seeds from nearby trees, pet food, food scraps

Shelter - gaps in attics and under-roof spaces;

Water - standing water offers the opportunity for drinking and bathing.
Our humane bird control methods can put a stop on the invasion.
How our pigeon removal service works
Request an effective bird proofing service via phone, through the GoFantastic app or by filling the online form.
7-day availability, including public holidays
Emergency visits, upon request
Easy booking changes with your Fantastic account
The experienced and certified pest controller will inspect your property and determine the best bird proofing approach.
RSPH-approved, licensed and skilled pest experts
Surveys, done at a time convenient for you
Proven and durable bird control products
Upon arrival, the bird proofing specialist will set up the bird-repellent equipment and proceed with its application.
Effective bird-deterrent netting or spikes
Special 'fire' gel application
3-visit guaranteed service options
You are encouraged to stay vigilant after the service and contact us again should the bird problem persists.
Provision of a written service report
Expert prevention advice
Window cleaning service, upon request
How to prevent birds from settling on your property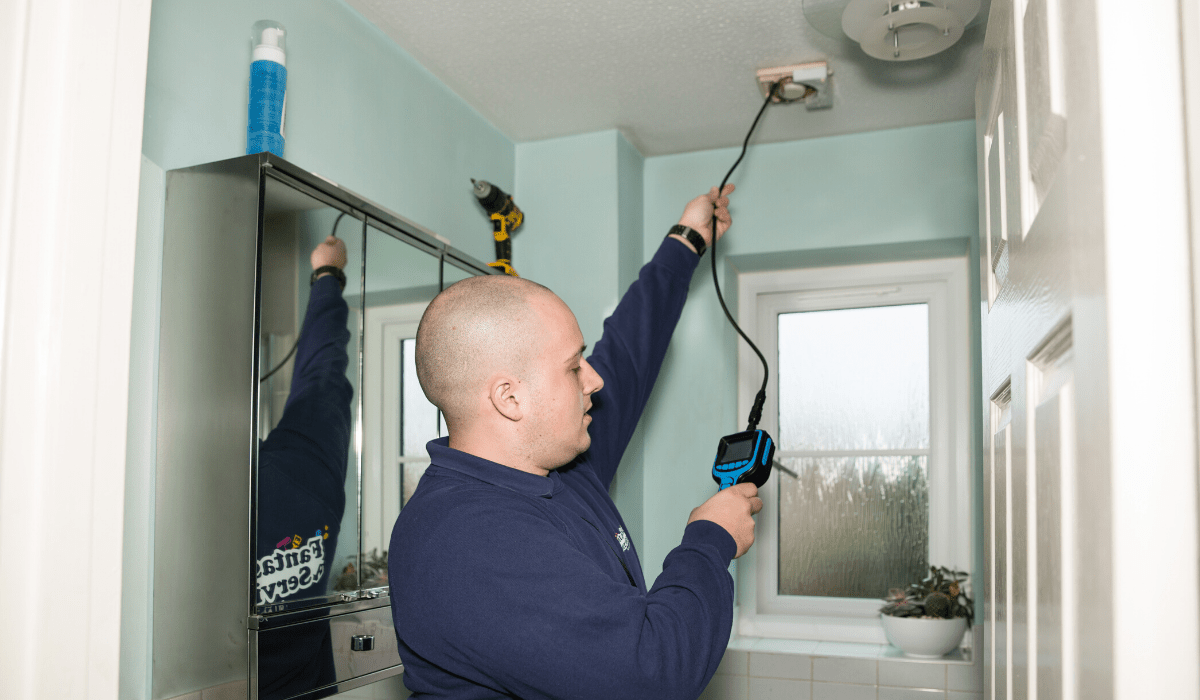 There are a few things you should keep in mind, in order to protect your home or commercial property from a pigeon or seagull invasion, apart from setting up bird-repellent devices.
Remove their nests if you can
Ensure that you keep your outdoor space clean
Keep bin lids secure, especially if you run a food service business
Make sure window ledges are unwelcome to birds by installing spikes
Seal entry points and gaps, leading to under-roof spaces
Ensure to cover places where rainwater accumulates
Frequently Asked Questions
Q: How can pigeons affect my property?
A: Their acidic and foul-smelling droppings can result in serious damage to buildings, while their feathers can block the gutters and cause water damage.
Q: How do I keep pigeons away from my house?
A: To give the birds a hint that they should leave your property, find and destroy their nests as many times as needed until they give up and relocate somewhere else.
Q: How can I pay for the pest technician's work?
A: We offer flexible pricing options to match your needs without hidden charges.
Q: Do you offer any special discounts?
A: You can benefit throughout the entire year from numerous fantastic deals and discounts by simply joining our

Fantastic Club.
Q: How do I remove pigeon droppings?
A: This is an expensive and laborious task. That is why we recommend hiring experienced professionals who can legally remove all waste from your premises.
Q: What are the steps for making any alterations to my bird control appointment?
A: You can contact us but it's much more convenient to you if you use a Fantastic account. It will take you almost no time to create it and with its intuitive design you can easily manage all details around all bookings you have.
Learn more about birds
Check our tips, tricks and other useful information regarding pigeons

Coronavirus (COVID-19) Update: We're OPERATING! Book effective Antiviral Sanitisation for your home or workplace!
Check prices & availability