Commercial Pest Management
Account manager will handle all requests
Full service: Inspection + Treatment + Proofing & Prevention
Certified technicians with years of experience
Safe and approved pest control solutions
Swift, efficient and discreet services
Maintain Your Stellar Reputation with Commercial Pest Control Services
Today, almost any type of industry faces an unique set of pest challenges. And if you let a few small pests slip through the gaps, you risk tarnishing your business reputation or even closing the establishment down. Fantastic Pest Control can help you avoid such unpleasant situations by developing custom-tailored commercial pest control plans that will protect your business from disease-spreading rodents, crawling or flying insects, and nesting birds all year round.
We offer discreet and cost-effective office pest management solutions that can be applied to any type of business environment, no matter how dynamic it may be. By allowing us to plan each session ahead of time, you will be able to rest assured knowing that all our work will comply with the requirements of your business and that of your loyal clients.
The services of Fantastic Pest Control have an average score of 9.8 / 10 as rated by 361 precious customers.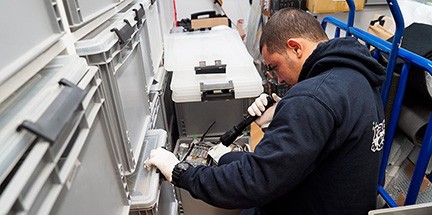 Your session will begin with a thorough inspection of your property's doors, windows, vents, plumbing, and other potential entry points. And whether you've hired the pest technician for commercial rodent control or something else, he will always carry a relevant checklist to assess the level of infestation.
Once the technician knows exactly what he's dealing with, he will offer an efficient solution that will dispose of the sneaky critters without causing disturbance.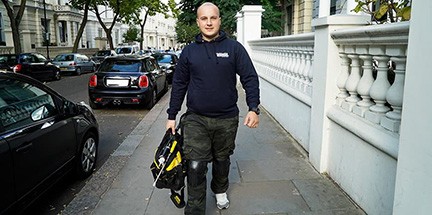 Different types of pest intruders will require just as varied treatment methods. Luckily, your Fantastic pest control specialist will arrive fully prepared, carrying expanding foam, baits, gels, and various safe and approved insecticides to deal with the uninvited guests then and there.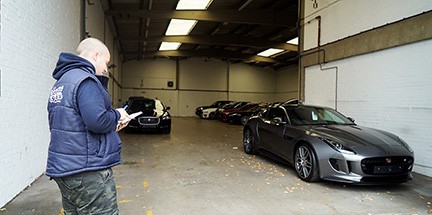 After a short period of time, the specialist will re-examine your property for any signs of pest activity. If such is still present, the expert will proceed with further treatment until the infested areas are pest-free.
Should the technician encounter any pest carcasses on-site, he will also safely collect and dispose of those in the swiftest manner possible.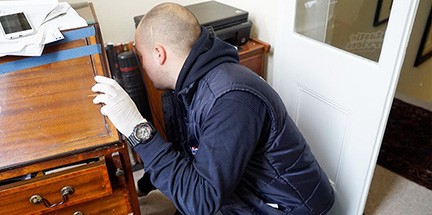 As soon as all suspicious holes are tightly sealed, the certified expert will supply you with a written report containing every commercial insect control or other type of treatment done so far. The pest technician will also gladly share useful tips on preventing future infestations. To receive even better results, for a little bit extra you can also order extra services, such as:
Rodent proofing: The pest technician can also deploy door brush seals (attached to the lower end of doors) or vent meshes (made from stainless steel and installed over vent entrances).
Disinfection: A pest technician will ensure that all infested areas are germ and disease-free by spraying treated areas with a biocidal agent.
Types of Businesses We Can Help
To receive a personalized pest management plan, please contact us on 020 3746 2723. An account manager will be assigned to you and provide you with the best solution for your business.
Frequently Asked Questions
Can you calculate the price on site?
In most cases, we will have to schedule a preliminary survey to determine the size of the property, the level of infestation (given that there is an existing problem), and the areas within the property that can be pest-proofed. After the inspection is over, we will be able to prepare a custom price quotation and contract for your business.
Do you work on weekends and bank holidays?
Yes, we can also come after your opening hours to avoid disturbing your clients or employees.
Can you arrive for an emergency treatment?
Yes, we provide same-day emergency treatments to assist you with any type of pest problems.
What payment methods do you accept?
We accept bank transfers and card payments with Visa, Mastercard, or American Express.
Are your pest treatments safe?
Our services are completely safe for your clients and employees. We use only approved pest control products provided by a reputable UK supplier. The technicians are also familiar with all food hygiene and safety regulations for food businesses (HACCP, FSA, and EU regulations) and will help you meet all these requirements for your business.
Are your services discreet?
Don't worry about the reputation of your business. We can send a pest technician with an unbranded van for your peace of mind. We guarantee that your clients or neighbours won't ever find out about your pest infestation.
What areas do you cover?
Navigate to our Coverage page to see all the areas we currently cover. At Fantastic Pest Control, we always strive to grow and expand so don't hesitate to contact us even if you don't see your area - we might still be able to help your business out.