London Commercial Pest Control
Pest treatments for businesses
Providing 24-hour commercial pest removal
Certified pest technicians with years of experience
Safe and approved pest control solutions for businesses
Pest-free offices, restaurants and shops
Management and control of commercial pests
Businesses and commercial pest control
Survey
The first step of each pest treatment is to inspect the doors, windows, vents, plumbing, and other potential entry points of the commercial property. Good pest management includes pest proofing.
Treatment
Commercial pests require different treatment methods. The pest exterminator will arrive fully prepared, carrying expanding foam, baits, gels, and a variety of safe and approved insecticides to deal with infestations.
Observation
The pest technician will return to inspect the property for signs of pest activity after a short period. If such is still present, the pest exterminator will proceed with further treatment of your business premises.
Prevention
A written report will be provided by the pest expert once all entry points have been sealed and treatment has been completed. We also provide tips on how to prevent future infestations at commercial properties.
Discreet and guaranteed commercial pest control services
Pests are a great nuisance, even more so for business owners who want to maintain their stellar reputation and customers. This is why we at Fantastic Pest Control have developed an effective approach that includes customising each service to the needs of our commercial clients. You will have the chance to book your visits ahead of time so that we can work with your schedule, not the other way around.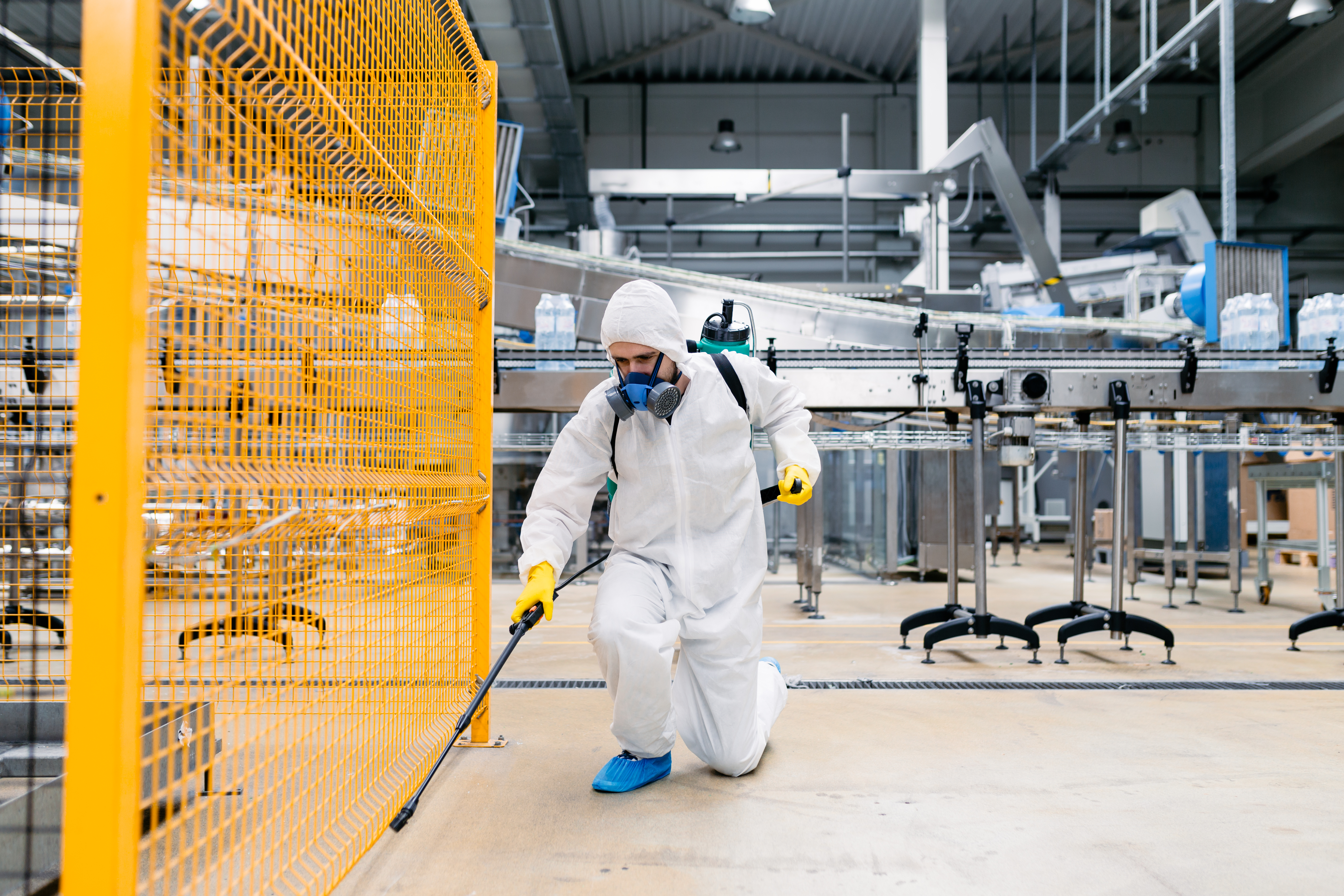 Book your business pest control today, as the possible dangers of a pest infestation are not to be taken lightly.
Loss of clients due to an unhandled pest infestation.
Dangers to everyone's health and possible damage to the commercial property.
The danger of shutting down your commercial property due to pests.
A commercial pest control service is crucial for safeguarding your business's health and reputation, complying with regulations, and maintaining a pleasant and safe working environment.
What to do before and after commercial pest control treatment

To improve the result of the pest treatment, there are a couple of things you need to do before and after the extermination.
Prior to pest control for businesses:
Remove any traps or poison that you've placed yourself.
Clear the infested areas from leftover food and other waste.
During the treatment, ensure nobody is present in the establishment.
After pest control services for businesses:
Carefully follow the instructions you've been given by the pest technician.
Give us a call in case there are still pest activity.
Ensure that all your employees adhere to all safety regulations.
Commercial Pest Control FAQ
Q: Does a business need pest control?
A: Pest control is an essential service for all businesses. Any building can attract and harbour pests, especially those with refuse nearby or storage rooms filled with food supplies. Taking some simple precautions can help you prevent pests from becoming a problem in your home or business.
Q: Are your pest treatments safe?
A: We are specialised in providing pest treatments for domestic and business clients, and you can be sure that our services are safe for your customers and employees. We use only approved pest control products which are provided by reputable UK suppliers.
Q: How much are pest control contracts?
A: Usually, pest control routines are based on 12-month rolling contracts. We offer customised pest control contracts designed for maximum efficiency and cost-effectiveness. Our integrated pest management (IPM) approach and treatments have proven successful in various industries, achieving high pest eradication and control rates.
Q: Is monthly pest control worthwhile?
A: There are many benefits to hiring a professional exterminator regularly. Pest technicians have the experience and knowledge to quickly and effectively deal with pests, saving you time and money in the long run. They can also identify potential pest problems early on and eliminate them before they cause extensive damage.
Q: Is pest control a legal requirement for businesses?
A: Pest control contracts are not legally required. However, effective pest management is required by law. This means proactively identifying and addressing potential risks before they escalate into major problems or contaminate food sources.
Q: How much do pest control companies charge?
A: There isn't universal answer to how much a pest control service costs. The price depends on the type of pest, the severity of the infestation, and the size of the property. If you are concerned about the cost of pest control, its's bets to contact a professional and get an estimate.