London pest control fogging against flying insects
Eco-friendly fogging treatment
An effective and safe insect control method
Skilled, experienced & fully trained pest technicians
Flexible and easy booking options
Suitable for both business and residential properties
How the fogging service works
Survey
We will send an expert technician who will examine the level of infestation and the affected areas.
Treatment
The pest technician uses a specialised Ultra Low Volume (ULV) fogging machine. It produces a vapour that consists of a small quantity of insecticide with water and kills bugs instantly.
Observation
Our fogging pest control service includes one visit only but you are encouraged to keep a close eye and let us know if the problem persists after the treatment.
Prevention
The pest exterminator will provide you with advice on what you can do to prevent recurring infestations,You will also receive a detailed service report.
Professional fogging treatment for your home and office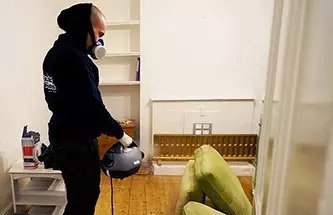 Fogging is a special pest treatment that targets adult flying insects such as mosquitoes, flies, flying ants, moths and many more. Naturally, every home will house a variety of species, but when a mosquito or two turn into a full-blown infestation, measures need to be taken. Here is a small list of all the problems you might have with the different species:
Diseases - Mosquitoes and flies are known for causing serious infections to both humans and pets.

Damage to property - Flying ants often like to chew on electrical wiring and moths, while in their larval stage, tend to eat whatever they can find, including your favourite sweaters.

Health problems - Bites and stings can cause swelling, allergic reactions and overall unnecessary pain to both humans and pets.
High-quality service and delivering the best results to customers are a top priority at Fantastic Pest Control. Therefore, the pest technician could only perform the fogging service after a thorough assessment. Based on a detailed inspection, the pest control specialist will determine on-site which treatment is best for your property. As a result, according to the type of infestation and to get the maximum effect, the expert may recommend a fumigation service as a suitable treatment.
Things to do prior to and after your fogging service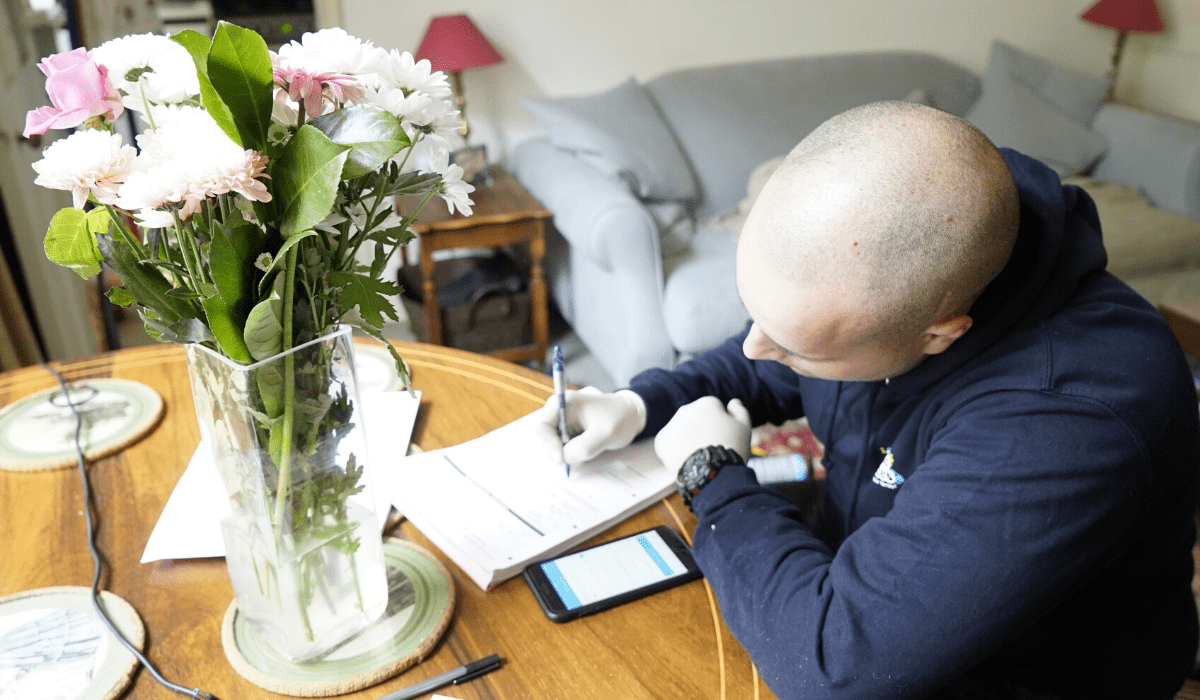 In order for the service to be as effective as possible, both before and after the treatment, we advise that you carefully go through the following steps.
Before fogging:
Clear out any traps that you've laid out for the insects.
Clean up food and leftovers.
Remove any pets from the property.
After fogging:
Upon returning to the property, keep the windows open for at least 3 hours.
Do not vacuum for at least 5 or 6 days.
Keep your bins tightly sealed and regularly dispose of your waste.
Regularly clean up food leftovers.

As a member of the Fantastic club, you can get £30 OFF for 10 different services within 1 year.
Fogging service in London and the rest of England
Q: What is fogging?
A: An aerosol-based technique called fogging is used to kill insects by spraying fine pesticides onto flying and crawling incest. Fogging is an effective pest control method targeting adult flying insects such as mosquitoes, flies, ants, moths, etc.
Q: Does insect fogging work?
A: Pesticide fogging is a quick and effective way to control insect populations in high-activity areas. The fogging machines release a fine pesticide mist into the air, quickly killing insects on contact. The fogging effects typically last for three days, after which the area must retreat.
Q: How safe is the fogging treatment?
A: Although fogging is generally safe, it is important to avoid any potential health risks. For this reason, clients are not allowed on the premises during treatment, and pets should be removed from the property. Once the treatment is complete, the area should be ventilated for 30 minutes.
Q: How do I clean my house after fogging?
A: After the fogging is complete, you will need to open doors and windows to air out the fumes. For a quicker process, turn on electric fans to help circulate fresh air throughout your home. Once the area has aired out, clean all surfaces with soapy water. In addition, wash bedding, sheets, curtains, and couch covers.
Q: Is fumigation different from fogging?
A: Fumigation service includes the use of powder for extermination, whereas during the fogging service, a ULV fogger creates a fog that carries the insecticide. Another main difference between both pest control services is that fogging can be done in an open environment, whereas fumigation must be conducted in a sealed space.
Q: How long will the fogging service last?
A: The size and layout of your property will determine how long the fogging service will take. In addition, the type of insect problem and the level of infestation will affect the service duration. The pest technician will be able to tell you how long approximately the treatment will take.