Get an eco-friendly fogging treatment against the flying insects
Stop feeling out of your depth - you know what to do!
An effective and safe insect control method
Skilled, experienced & fully trained pest technicians
Flexible and easy booking options
Discreet service with your reputation in mind
Suitable for both business and residential properties
Professional Fogging Pest Control Service in London for Your Home and Office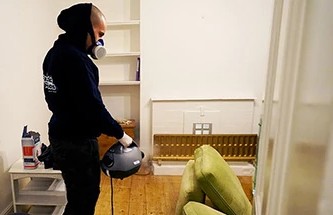 Fogging is a special pest treatment that targets adult flying insects such as mosquitoes, flies, flying ants, moths and many more. Naturally, every home has a little bit of every species, but when a mosquito or two turn into a full-blown infestation, measures need to be taken. Here is a small list of all the problems you might have with the different species:
Diseases - Mosquitoes and flies are known for causing serious infections to both humans and pets.

Damage to property - Flying ants often like to chew on electrical wiring and moths, while in their larval stage, tend to eat whatever they can find, including your favourite sweaters.

Health problems - Bites and stings can cause swelling, allergic reactions and overall unnecessary pain to both humans and pets.
Rid your home of flying insects in 4 simple steps
Book your appointment for a day and time that is suitable for you via:
GoFantastic app;
Phone call;
Online through our booking form.
The professional will come to inspect your property. Next step is to choose:
Not booking a further treatment, only inspection;
Continue with fogging treatment
The pest professional will treat your property with carefully going through the infested areas from:
Enjoy a property without annoying flying insects. To prevent future infestations:
Install window and door nets;
Don't leave unpacked food outside;
Throw regularly or seal the garbage well.
How the Fogging Service Works
Survey
We will send an expert technician who will examine the level of infestation and the affected areas. 
Treatment
The pest technician uses specialised Ultra Low Volume (ULV) fogging machine. It produces a vapour that consists of a small quantity of insecticide with water and kills bugs instantly.
Observation
Our fogging pest control service includes one visit only but you are encouraged to keep a close eye and let us know if the problem persists after the treatment.
Prevention
The pest exterminator will provide you with advice on what you can do to prevent recurring infestations,You will also receive a detailed service report.
Reasons to Book a Fantastic Fogging Service
Availabilty
Same-day and emergency slots;
Convenience
Key pick up and delivery can be organised;
Transparency
Flexible pricing and no hidden charges;
High quality
Equipment and insecticides are ordered by an official UK supplier
Things to do prior to and after your fogging service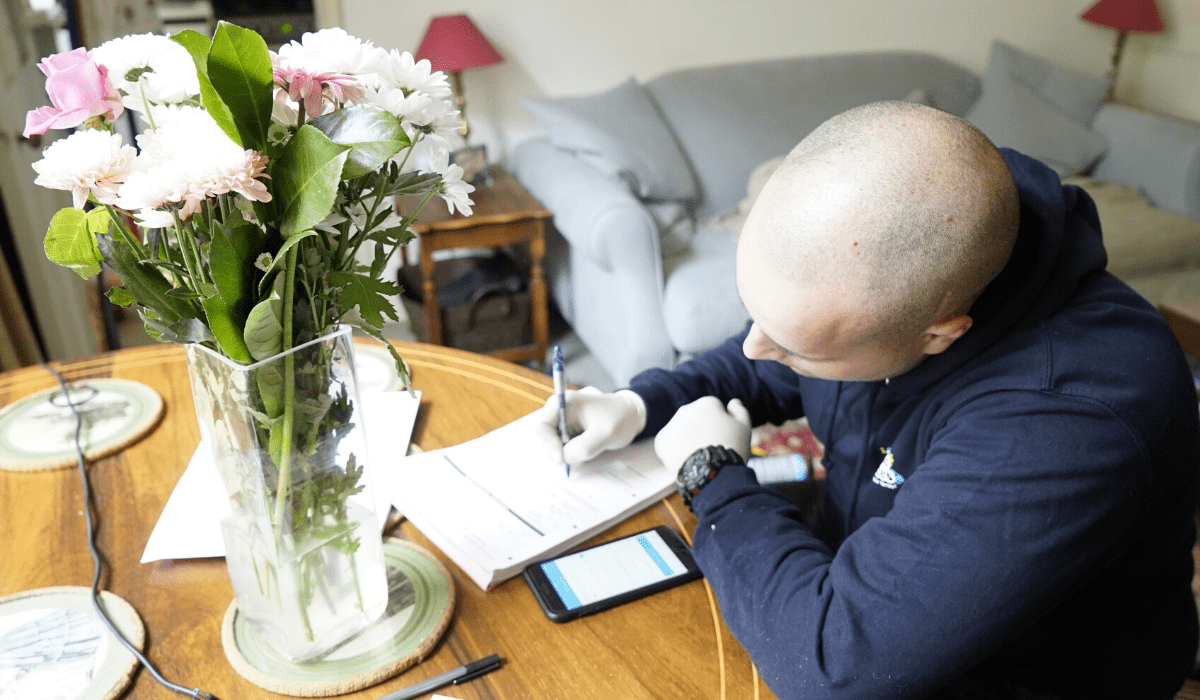 In order for the service to be as effective as possible, before and after the treatment, we advise that you carefully go through the following steps.
Before:
Clear out any traps that you've laid out for the insects.
Clean up food and leftovers.
Remove any pets from the property.
After:
Upon returning to the property, keep the windows open for at least 3 hours.
Do not vacuum for at least 5 or 6 days.
Keep your bins tightly sealed and regularly dispose of your waste.
Regularly clean up food leftovers.