Get an eco-friendly fogging treatment against the flying insects
Stop feeling out of your depth - you know what to do!
An effective and safe insect control method
Skilled, experienced & fully trained pest technicians
Flexible and easy booking options
Discreet service with your reputation in mind
Suitable for both business and residential properties
Professional Fogging Pest Control Service in London for Your Home and Office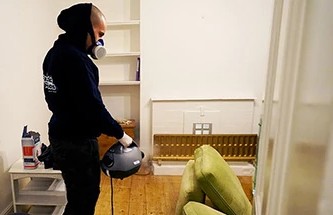 Fogging is a special pest treatment that targets adult flying insects such as mosquitoes, flies, flying ants, moths and many more. Naturally, every home has a little bit of every species, but when a mosquito or two turn into a full-blown infestation, measures need to be taken. Here is a small list of all the problems you might have with the different species:
Diseases - Mosquitoes and flies are known for causing serious infections to both humans and pets.

Damage to property - Flying ants often like to chew on electrical wiring and moths, while in their larval stage, tend to eat whatever they can find, including your favourite sweaters.

Health problems - Bites and stings can cause swelling, allergic reactions and overall unnecessary pain to both humans and pets.
Rid your home of flying insects in 4 simple steps
Book online
Book your appointment online or via the GoFantastic App for a day and time that is suitable for you.
Full week availability
Free price quotes
Emergency services
Pest inspection
The professional will come to inspect your property and determine the exact level of the infestation.
RSPH certified technicians
Discreet inspection, upon request
Easily reschedule if you need to change the date
Treatment
The pest professional will treat your property with a special ULV fogging machine, carefully going through the infested areas.
A fast-acting, fine pesticidal solution
Using high-end fogging equipment
Eco-friendly without any oily residues left after
Post-treatment
You can have up to 3 visits overall if you book our guaranteed service. In the end, you will benefit from:
You will receive a full report of the service
We'll provide you with useful prevention advice
If there is a need for future treatment, get in touch
Things to do prior to and after your fogging service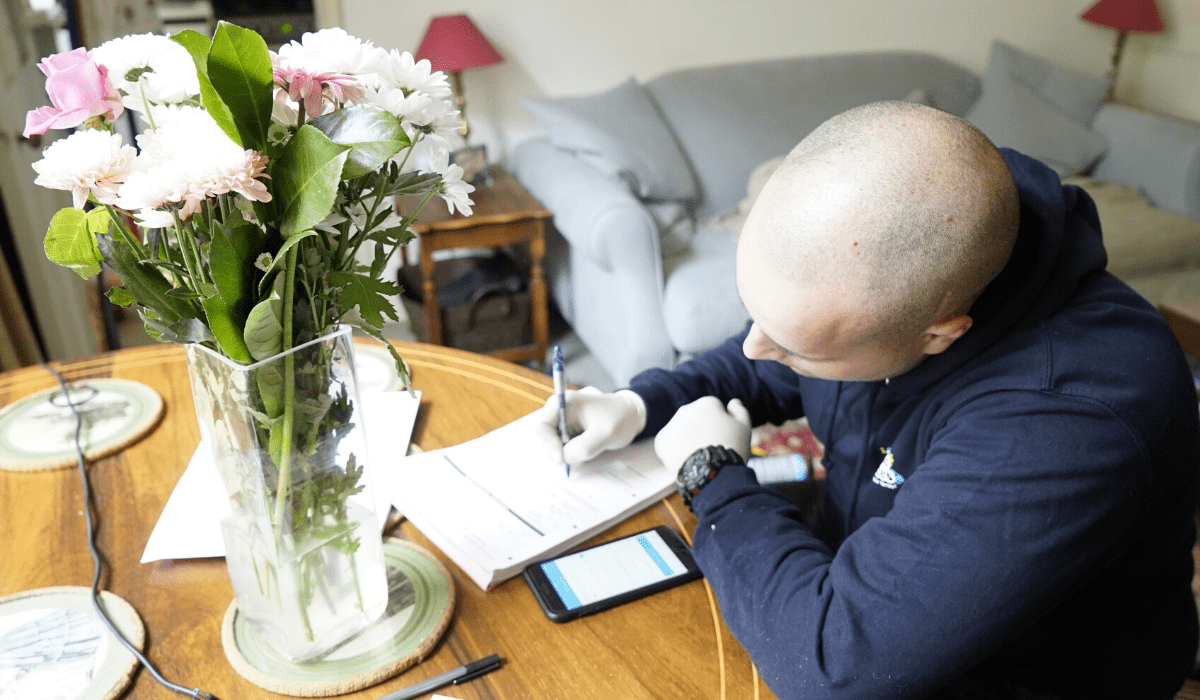 In order for the service to be as effective as possible, before and after the treatment, we advise that you carefully go through the following steps.
Before:
Clear out any traps that you've laid out for the insects.
Clean up food and leftovers.
Remove any pets from the property.
After:
Upon returning to the property, keep the windows open for at least 3 hours.
Do not vacuum for at least 5 or 6 days.
Keep your bins tightly sealed and regularly dispose of your waste.
Regularly clean up food leftovers.
Frequently Asked Questions
Q: How safe is the fogging treatment?
A: Fogging doesn't cause any adverse health effects when proper safety precautions are taken. Still, clients are not allowed on the premises during treatment by law. In addition, pets, including fish, should be also removed from the property while the service takes place. Upon your return, please ensure to ventilate the place by opening the windows for half an hour.
Q: Do you offer same-day appointments?
A: Yes, we do. However, spring and summer are usually busy times for the Fantastic pest control teams. So, do try to book your fogging service in advance to make sure that it is executed on the most convenient day for you. Don't forget that members of our Fantastic Club benefit not only from discounted rates but also from priority booking slots.
Q: Can I leave the key with someone if I cannot meet the exterminators?
A: Absolutely. Just specify this during the booking process. Still, we recommend that you benefit from our post-service advice on prevention, proofing and safety, as well as from receiving the service report in person.
Q: How long will the fogging service last?
A: This will depend on the size of your property and its layout. In addition, the type of insect problem and the level of infestation will also affect the duration of the service. The pro will be able to tell you how long approximately the treatment will take.
Learn more about flying insects
Check our tips, tricks and other useful information.

Scary Germs? Book effective Antiviral Sanitisation for your home or workplace!
       CORONAVIRUS (COVID-19) UPDATE: WE ARE OPERATING!
Check prices & availability