Discreet treatments with an unbranded vehicle
Quick-acting products with residual effect
Uniformed, insured and certified pest exterminator
Convenient bank holiday and emergency bookings
Bed bug heat treatment available
Fantastic Pest Control Bolton to the Rescue!
Getting your food eaten by whiskered rascals is bad enough, but your business can also get fined – or even shut down – if your small problem persists. But that's all about to change once your local Bolton exterminator arrives on the scene. Specialising in home and commercial treatments, the pest controller will be quick to identify the animal species that skulks in the shadows of your property and will choose the most appropriate treatment method for their total extermination. With our guaranteed pest treatments, no vermin stands a chance.
Our pest control in Bolton is performed in the following four stages: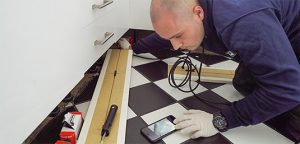 The experienced technician will check both the interior and exterior of your property for pest activity and any possible entries. After the initial inspection, you will know just how much the infestation has progressed, where all the pests are hiding, and what the professional will do next to get rid of them for good.
With the help of a detailed inspection, your pest control pro in Bolton will be able to mark all affected areas that require a treatment.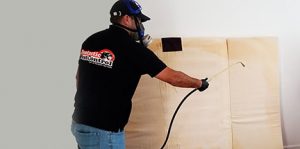 There is a different strategy in place for almost every single pest. For instance, mice control involves proofing of all rodent-made entrances and placing poisonous baits, while the insect control, and bed bug control, in particular, is done with spray-based products with a long residual effect that will protect your home for long. Your exterminator will choose the most appropriate method that is also the safest for you and those around you.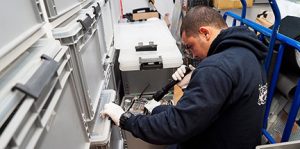 Sometimes, pests adapt to the treatment quickly enough for some of them to survive the initial pest control procedure. That is normal and expected. If that happens and you have booked a guaranteed treatment, you will be able to schedule up to 2 free of charge visitations in a period of 3 months after the exterminator's first visit. This will ensure that the infestation will be fully removed from your home and that no pests will be left to breed.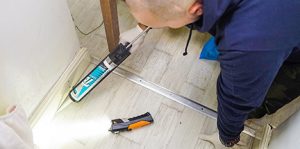 For business clients in Bolton, the local specialist can provide a written risk and COSHH assessment report that will outline the exact methods and products used during the treatment.
All clients will also receive free expert advice on how to keep the intruders as far away from your premises as possible and prevent further problems.
Additionally, your exterminator can install rodent proofing tools at your home to protect it from pesky mice and rats. This is charged with a small fee and is provided upon request.
Why Choose the Pest Control Near You for the Job?
Wayne Morrow, a franchisee partnering with Fantastic Pest Control in Bolton, knows just how damaging an infestation can be to your property or reputation. As a team leader of a crew of skilled pest technicians, he makes sure that all treatments are done on time, with the right products, and in line with all possible company and industry safety procedures.
Each of the specialists is equally well-trained at confronting a wide variety of creepy crawlies, so they can provide you with rat control, wasp nest treatment, bed bug treatment and much more. All of the services are also suitable not just for your home, but for other public and commercial buildings as well, such as schools, restaurants, cafés, hospitals, office complexes, hotels, etc.
Wayne is also responsible for our pest control services in Warrington, Wigan, Salford and Oldham.
A Wide Variety of Pest Removal Services in Bolton to Choose From
Rat & Mouse Extermination

To provide thorough rat and mouse control, the local pest controller will seal all small holes and other openings that are frequently used by the rodents. This will prevent others from entering and re-infesting the property. The pro will use expanding foam, sealants, and wire wool to do so. Any apertures bigger than ½ inch in diameter, however, will need to be fixed by a handyman instead. Traps with baits can also be deployed if the infestation is severe.

Spraying for Bed Bug Control

The pest controller in Bolton has a wide array of tested insecticides, provided by First Environmental Solutions. Each of them is developed to target the particular insect in your home. This means that, for example, bed bug control and removal will be performed with a couple of insecticides to prevent the buggers from developing resistance. Bed bug treatments are a bit trickier since they will involve two separate visitations and spray products in order to ensure that your bedroom is completely free of the resilient critters.

Wasp Nest Treatment

Done in a single visit right after the inspection. The local exterminator will use a special powdery substance to spray the nest thoroughly. This will paralyze the stinging insects, preventing them from harming anybody. 

Heat Treatment Procedure

Bed bug heat treatment is one of the newest methods to control insect infestations. It's especially effective on spread out
and overlooked problems. The heat treatment is done by raising a room's temperature to high degrees, which bed bugs, fleas, moths, etc. can't stand. Every living creature has its thermal death point, and the local exterminator will use his knowledge on the matter to save you from any bed bug infestation.
What Makes Us Better Than Your Local Council
| | |
| --- | --- |
| Bolton Local Council | |
| Their availability is limited to days and working hours. | We are on your availability 24/7. Yes, 7 days a week, 24 hours a day! |
| Minimum charge for initial callout and one basic treatment. | You can request inspection separately or get it for free as part of a treatment |
| Limited Appointments on Wednesdays Only | Appointment at your convenient time. Including Emergency appointments. |
| No heat treatment against insects. | We use heat treatment to destroy bed bugs, moths, fleas and more. |
More Than Just a Bolton Pest Control
The specialist's close proximity to you in Bolton means that you can count on him to arrive within just a few hours for an emergency service. But what if your friends in a neighbouring area need pest control as well? We have you covered – see all the nearby areas we operate in below:
- pest removel in Blackburn with Darwen;
- pest removel in Bury;
- pest removel in Salford;
- pest removel in Wigan;
- pest removel in Chorley.