Pest Control in Warrington
Pest extermination and vermin repellent solutions
Proofing and prevention advice from local experts
COSHH-compliance and safety guaranteed
Fast response time rate in emergencies every time
In Need of Fast Pest Control Solutions in Warrington?
Then, you are in the right place and at the right time! Fantastic Pest Control in Warrington will help you counteract any health-hazardous and damaging vermin activity at your property by removing the culprits without delay. We have served both business and residential clients in the area expediently and with guaranteed results. Hence, you can call us or book online in urgent situations and a local pest technician will be at your doorstep straight away. He will follow stringently our 4-step pest management approach with your safety in mind as an utmost priority.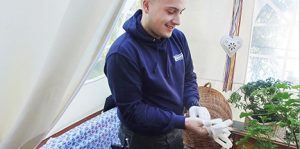 The first thing the pest controller needs to do is to inspect carefully the premises. This way, he will be able to confirm for sure the exact type of vermin and the extent of the problem. Oftentimes, clients erroneously believe that they have been "invaded" by rats, for instance, only to discover later that a cheeky family of squirrels has moved in their attic space.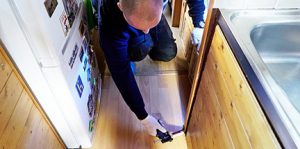 Based on his findings during the thorough survey, the pest technician will proceed with a matching treatment, which will effectively remove, deter or exterminate the pests. He is licensed and certified to use strong but safe insecticides, anti-rodent products and methods, as well as repellent techniques, applicable in bird control situations.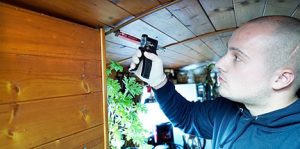 When you book a one-off pest treatment, the responsibility for observing your property for any remaining pest activity after the initial treatment will be solely yours. But you can purchase a full service, which comes with a 3-month guarantee. It includes up to two additional free visits during this period.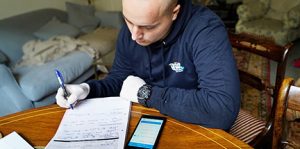 A pesticidal treatment calls for comprehensive post-service safety information, which will be provided to you by the local exterminator. He will also present you with a service report and offer some specialist proofing tips and advice against future pest recurrences.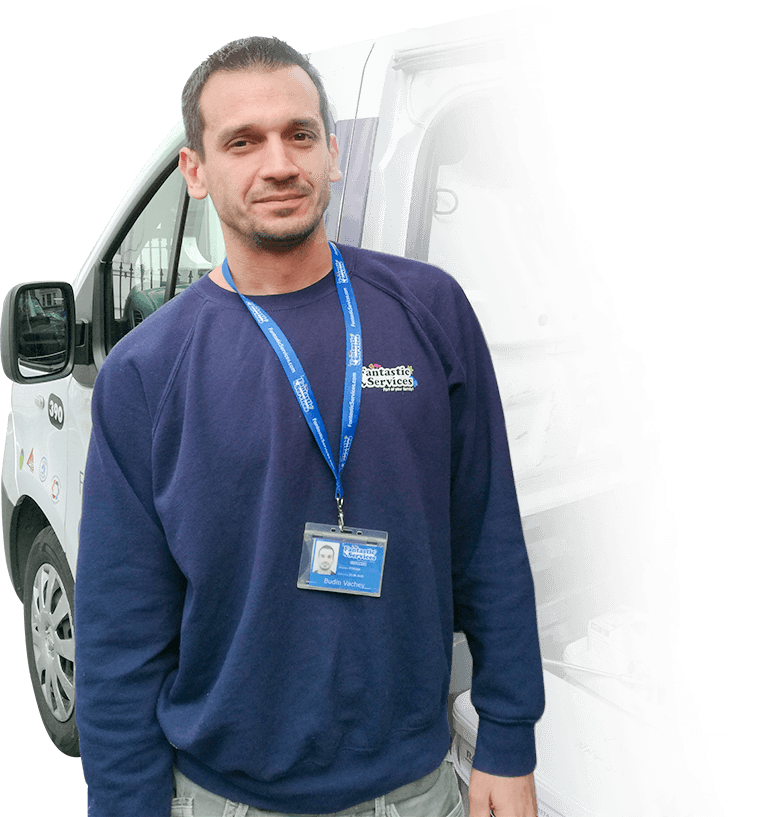 The Local Pest Professional in Your Area
Wayne Morrow is the local pest control franchisee who serves commercial and residential customers in Warrington. He is COSHH-certified, experienced and fully insured to provide you with expedient, reliable and safe anti-pest solutions. So, whether you require assistance with an insect control issue, a problem with nuisance pigeons or your home suffers a serious rodent infestation, you can trust his vermin removal expertise.
Upon request, the technician will arrive at your premises in an unmarked vehicle to ensure that the task is completed in a discreet fashion and your reputation remains intact.
Wayne is also responsible for our pest control services in Wigan, Bolton, Salford and Oldham.
Take a Peek at Our Most Popular Services
Rat Control

There's nothing more disheartening and stressful than having rats rummaging through your pantry supplies. Worry not because the local rodent control specialist can handle the issue with excellent results. He will employ safe but effective extermination methods, whether your home or business has been sieged by mice or rats.

Flying insects control

We specialise in fighting successfully against flies, moths and angry wasps that have taken fancy to your property and belongings. The local pest technician will apply an industry-powered insecticide to neutralise the insects for good. For heavy infestations, we advise you to purchase one of our guaranteed services, which include between one and two extra visits after the initial treatment within a month or a 3-months period.

Crawling insects control

The service tackles cockroach control, bed bugs control, dust mites control, spider control, flea control situations and more. Our local pest franchisee partner will treat the affected areas with a professional, pet- and child-safe insecticidal product. He will also provide you with post-service safety information and a detailed service report.

Fumigation

Fantastic Pest Control offers advanced and COSHH-compliant fumigation services for homes and businesses in Warrington. They are designed to combat severe insect infestations when other methods fail to render effective results. You can also schedule this service if you are moving in a new home or you have tenants who have just vacated your property for rent.
What Makes Us Better Than Your Local Council
| | |
| --- | --- |
| Warrington Local Council | |
| You have to pay in advance. | Different payment options. Pay after the treatment is complete. |
| For commercial premises, first visit is a maximum of 1h. any further visits are charged at £60/30min | The price for commercial treatments is calculated primarily based on the building's size in square meters (㎡). |
Speedy Pest Control Solutions in Warrington
If need be, all our customers in Warrington can enjoy a fast response time with their pest control service. The local exterminator can handle pressing vermin situations, which should be addressed without delay. The same applies if you are located in or in close proximity to the following areas:
- Cheshire East;
- Cheshire West and Chester;
- Halton;
- St. Helens;
- Trafford.
Thanks to Fantastic Pest Control's team in Warrington, our house is now vermin-free. After a few suspicious signs of rats we called the exterminators and they came the same day. They did a full inspection and then treated the house. I'm very pleased with the service and with the price that I paid.