Pest Control in Manchester
NEW: Heat treatment for bed bugs
Safe and approved pest control methods
Quick treatment for insects, rodents and birds
Experienced and insured pest technicians
All services comply with COSHH
Fantastic Pest Control In Manchester for Homes & Businesses
Our Manchester pest control operation is now fully functional and ready to tackle infestations of all kinds. So, now you can take advantage of highly effective pest control services available for both residential and commercial properties in the area.
From inspecting your place to providing the most appropriate treatment, you can be sure that your pest problem will be solved and your place will be proofed against the annoying vermin. Take a look at a breakdown of how Fantastic Pest Control proceeds when you have pest-related issues at your property.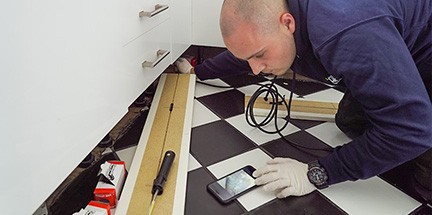 The Manchester exterminator will carefully inspect your property to determine the type of pest and the level of infestation. If rodents are present, he'll carefully seal their entryways to prevent others from coming in through the holes.
Be it bed bugs, cockroaches, mice or other rodents, such as rats, the experienced pest controller will make sure to implement the most suitable treatment.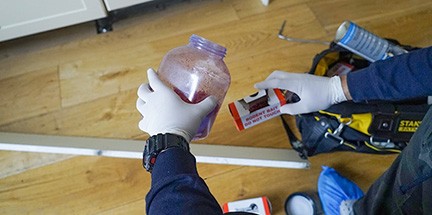 Different pests are treated differently. For instance, the pest controller in Manchester will use special sealants to deny rodents access to the property and will then place poisonous baits, while a paralysing insecticide is used to carry out wasp nest treatment. For bed bug treatment, he'll spray the property with different insecticides each time to prevent the colony from developing resistance to the chemicals. The level of infestation will also be factored in by the expert when choosing a suitable pest treatment.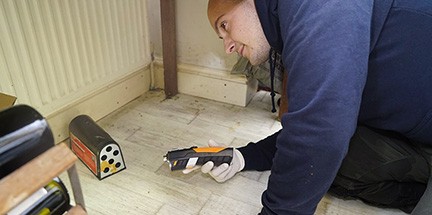 We pay a great deal of attention to monitoring after a pest control procedure. That is why you should immediately inform us if you notice any pest activity. And, in case you have booked a guaranteed service, then you get up to two additional treatments that you can use within 3 months after the initial visitation. These additional visit are designed to finish of the pest colony and leave no trace of the problem.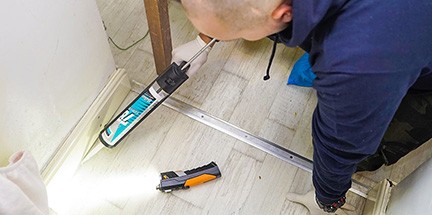 It's not just about dealing with the infestation, it's about protecting your property adequately from any future pest-related problems. The specialist will make sure that your place is proofed and he will share with you some useful tips on how you can prevent future re-infestations. Acting in accordance with his advice gives you the best chance to prevent further encounters with the invaders.

The Local Exterminator Who Takes Care of Pest Control in Manchester
Meet Samuel - the pest control pro who is responsible for the impeccable services in Manchester.
Sam has several years of experience with different pest control companies and is currently responsible for the quality of all provided services in the Manchester area.
Sam is a strong believer in evaluating the situation properly. He thinks that a proper inspection and assessment is key to a successful procedure. "Different pests have different habits and in order to control them properly, you need to be familiar with those habits."
Other areas for which Sam is responsible are Cheshire East, Stockport, and Trafford.
Fantastic Pest Control in Manchester for Homes & Businesses
Interesting Facts and Stats About the Pests in Manchester
#1. Cockroaches are, unfortunately, a major problem to households and businesses in Manchester. The two most common species in the UK are also found in Manchester - the Oriental and the German cockroaches. Last year, we've had over 4,500 requests for cockroach treatments.
#2. Pet owners all over Manchester require at least two flea treatments during their peak season. Unfortunately, your pet can bring fleas from anywhere - the park, the streets, another dog. But also fleas can be brought in by wildlife, such as squirrels, foxes, and pigeons. In the past year alone, we've received over 6,000 calls about flea problems.
#3. Ants are a major pest problem to almost every household in the UK, including Manchester. They enter commercial and private properties in search of food and you can never notice them until it's too late and their entire colony is on your premise. With over 11,000 jobs performed in Manchester from the beginning of last year until now, we can say that these pesky little intruders are tormenting a lot of people.
#4. The average house mouse is widespread all over the world. Their size can reach up to 9cm. However, they can fit through holes as small as the head of a pencil. In most cases of mice infestations, only a professional can find their entry points. Luckily, trained mice exterminators operate all over Manchester. Last year alone, they've completed over 15,000 jobs.
Research more from our pest library
Difference in Professional Pest Control and Alternative Solutions
There are a lot of pest control companies in and around Manchester but only Fantastic delivers an impeccable and seamless experience.
| | |
| --- | --- |
| Manchester Council Pest Control | |
| Not all pests are being treated | Solutions to various pest problems |
| No customer support after office hours | 24/7 customer service |
| If you have misidentified the pest, you'll need to reschedule in order for the correct service to take place. | The local pro will be able to perform a treatment no matter the type of pest - he carries all his equipment in the van at all times. |
| Doesn't offer heat treatment in Manchester area | We conduct heat treatment of bed bugs, moths, fleas and more. |
Emergency Pest control in Manchester and nearby areas
The local exterminators in Manchester are ready to tackle infestations 7 days a week and even on bank holidays. It's essential to deal with a pest problem as quickly as possible and not let it overdevelop. This is why our bookings are flexible and you can schedule even emergency pest treatments in the area and around. All you need to do is give us a call.
Other nearby areas that we cover are:
Certified by
Related articles from our blog