Pest Control in Manchester
Safe and approved pest control methods
Quick treatment for insects, rodents and birds
Experienced and insured pest technicians
All services comply with COSHH
Fantastic Pest Control In Manchester for Homes & Businesses
Our Manchester pest control operation is now fully functional and ready to tackle infestations of all kinds. So, now you can take advantage of highly effective pest control services available for both residential and commercial properties.
From inspecting your place to providing the most appropriate treatment, you can be sure that your pest problem will be solved and your place will be proofed against the annoying vermin. Take a look at a breakdown of how Fantastic Pest Control proceeds when you have pest-related issues at your property.
The services of Fantastic Pest Control have an average score of / 10 as rated by
69
precious customers.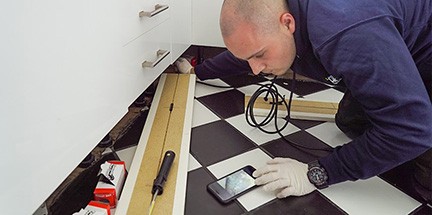 The Manchester exterminator will carefully inspect your property to determine the type of pest and the level of infestation.
Be it bed bugs, cockroaches, mice or other rodents, such as rats, the experienced pest controller will make sure to implement the most suitable treatment.
Different pests are treated differently. For instance, the pest removal Manchester specialist will use sealants to deny rodents access to the property, while a paralysing insecticide is used to carry out wasp control. The level of infestation will also be factored in by the expert when choosing a suitable pest treatment.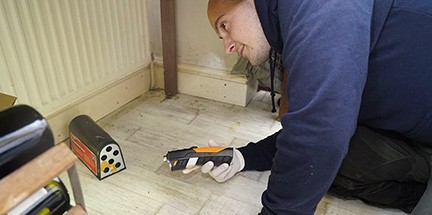 We pay a great deal of attention to monitoring. That is why you should immediately inform us if you notice any pest activity. And, in case you have booked a guaranteed service, then you get up to two additional treatments that you can use within 3 months after the initial visitation.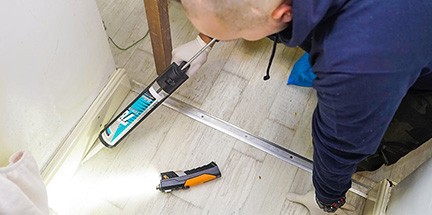 It's not just about dealing with the infestation, it's about protecting your property adequately from any future pest-related problems. The specialist will make sure that your place is proofed and he will share with you some useful tips on how you can prevent future re-infestations.
Fantastic Pest Control in Manchester for Homes & Businesses
Bed Bugs Control
The bed bug treatment in Manchester is carried out over two visitations. The affected areas are sprayed with a powerful insecticide that has an immediate knock-down effect on the tiny buggers and their eggs.
About a week later, the pest controller will return to complete the treatment with a secondary procedure. A different insecticide with a 3-month residual effect will be applied to protect your property from a re-infestation.
Rodent Control
The treatment for mice and rat control requires a single visit by the specialist. The entry points that the rodents use will be sealed with expanding foam, wire wool, and sealants.
Pesticides, bait boxes and traps can be applied around your property to capture the mice or rats that are still present.
Cockroach Control
A special bait gel will be applied to some surfaces of your home. The roaches will eat from the gel and die within 24 hours. Nearby cockroaches will then eat their remains and perish shortly after as well.
In order to protect your place from an infestation, the roach control Manchester technician will apply a spray that has a prolonged residual and repelling effect.
Pest Control for Your Business
With our pest control for business establishments in Manchester, you will be able to keep the pesky rodents and insects at bay. And, most importantly, you won't suffer any costly fines from the council and health care organisations.
We will free your place of business from harmful pest animals to ensure the safety of your staff and clients. When the service is over and the place is proofed, we will issue a certificate that your business has undergone rigorous pest control.