Bed bug treatment and removal in London
24/7 extermination service for bed bugs
Fri 8th
UP TO £60 OFF CALL US TO CLAIM THE DEAL
Certified bed bug exterminator near you
Bed bug pest control with a 3-month guarantee
Heat treatment and fumigation for bed bugs available
Same-day bed bug treatment
How to get rid of bed bugs permanently
Survey
To determine the extent of the bed bug infestation, the exterminator will carefully inspect the property. After that, the type of bed bug treatment will be determined. A severe infestation of bed bugs requires heat treatment.
Treatment
To kill bed bugs and their eggs, a powerful knockdown insecticide will be used on the first visit. The bed bug exterminator will use another insecticide during the second treatment to ensure that the entire bed bug colony has been eliminated.
Observation
After the initial bed bug control treatment, the pest technician will return to check on the results 2 weeks later if you choose our 3 month guarantee pest service. A second treatment will be performed if there are still signs of bed bugs.
Prevention
You will receive a detailed report about the bed bug removal service once the pest exterminator has completed it. You will also receive advice on how to prevent future bed bug infestations.
We control bed bugs quickly and effectively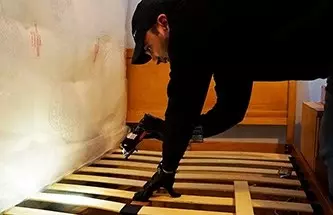 There has been an increase in bed bug infestations in London in recent years, due to the number of people travelling and bed bugs' resistance to pesticides. You can easily bring these bed bugs into your home on clothing or luggage. It is difficult to control bed bugs due to their hardiness and ability to go unnoticed.
To avoid serious health problems and prevent an infestation getting out of control, bed bug treatment needs to be done in a timely manner. You should contact a professional bed bug exterminator as soon as possible to perform insecticide, fumigation or heat treatment to combat bed bugs.
The best way to prepare for bed bug treatment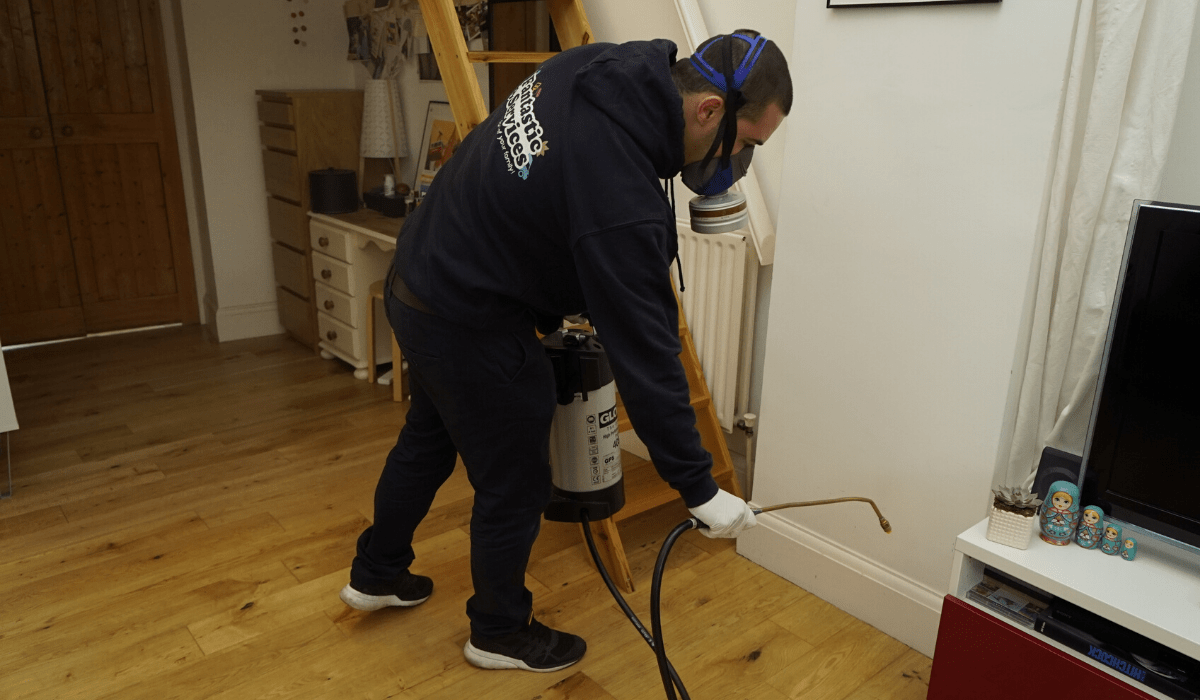 Before a bed bug pest control treatment:
Remove all pets, including fish
Vacuum all potentially affected areas
Put all bedding in the washer
Remove any items underneath your beds
Move furniture, if needed to provide access to hiding places
Leave the property for a couple of hours
After the bed bus pest control treatment:
Do not vacuum or mop for at least 5 days
Ventilate the rooms for a few hours
You can safely sleep in the treated room

As a member of the Fantastic club, you can get £30 OFF for 10 different services within 1 year.
Bed bug treatment in London and the rest of England
Q: What causes a bed bug infestation?
A: The root of a bed bug infestation often stems from used furniture or other infested items. You can carry bed bugs in your luggage, purse, backpack, or soft or upholstered items. They can move from room to room in multi-unit buildings, like hotels.
Q: Where will I find bed bugs?
A: Bed bugs can be found in various places, including under loose wallpaper, behind pictures, bed frames, mattresses, clothing, and furniture. If the room is heavily infested, you can find bed bugs in the seams and folds of chairs, couches, and cushions.
Q: What temperature kills bedbugs instantly?
A: A high temperature of 100°C instantly kills bed bugs. Steam should be applied slowly to the folds and tufts of mattresses, the seams of sofas, bed frames, and any corners or edges that may hold bed bugs.
Q: How long do bed bugs live?
A: Adult bed bugs live for about 2 to 4 months. Larvae and adults can survive up to 1 year without feeding. Young nymphs can survive without a blood meal for days or months.
Q: Can bed bugs make you sick?
A: Bed bugs do not directly cause illness in humans. In most cases of humans becoming ill after being bitten by bed bugs, it was an allergy or infection. Bedbug bites occur most often on areas while sleeping, such as the face, neck, and arms.
Q: How to get rid of bed bugs?
A: Bed bugs heat treatment is the fastest way to kill the nasty critters. A heat treatment raises your home's temperature above 60°C through thermal blasting. The goal is to eliminate bed bugs at every stage of their life cycle.