Office Pest Control in London
Services for the prevention and control of office pests
Emergency pest inspections and control in offices
Customised pest control solutions for your office building
Free business site pest survey
Office disinfection services upon request
Eliminate unnecessary health risks
How we manage pests in office buildings
Survey
Upon the arrival of the pest exterminator, an extensive inspection of the office will be conducted to locate any existing or potential pest infestation. Pest technicians check for holes and potential entry points
Treatment
Once this has been completed, the pest specialist will determine the most effective and least toxic method to eliminate the infestation. Depending on the type of pest, treatment methods will vary
Observation
The technician will inspect the premises shortly after the initial treatment to determine any signs of pest activity. If such a problem persists, the pest team will proceed with further treatment
Prevention
To keep your office pest-free, we follow up with a pest prevention program. In addition to the services provided, a comprehensive written report will be provided as part of the service
Here are some comments from clients
Pest control for office buildings
Office premises provide numerous places for pests to live and hide, undetected and undisturbed - raised computer floors, storage cupboards, document archives room, canteens, etc. Depending on the layout and size of an office building, pest infestations may also occur, with specific office configurations providing ideal breeding conditions for pests.
Any infestation in your office building can cause distress and upset your staff and visitors. Furthermore, pests can cause significant damage to your building, wiring, equipment, and supplies. Mice and rats are particularly fond of wires and cabling. A mouse's rapidly growing teeth require constant gnawing, so telephone, internet, and computer cables are perfect. An effective approach to combating office pest infestations is understanding pests' behaviour and proactively monitoring the premises. Keeping offices pest-free is our speciality; we can ensure that your business complies with all Health and Safety regulations.
Your office building will be protected using Fantastic Pest Control and pest prevention services. We can ensure that your premises remain pest-free and hygienic whether your business is located in a large commercial building or has a small office on its own. We are proud of our highly trained team of professional pest control technicians with extensive experience identifying and eliminating various pests, such as insects and rodents.
What are COSHH and its significance for pest control?
Control of Substances Hazardous to Health or better known as COSHH, are regulations that create a framework for preventing health risks for people working with hazardous substances and being exposed to them. By completing a COSHH assessment, we at Fantastic Pest Control implement and document the control substance measures. That's why you can rest assured that we take all necessary actions to guarantee the safety of our customers and employees during pest treatment.
To minimize the exposure to substances that could be considered hazardous we: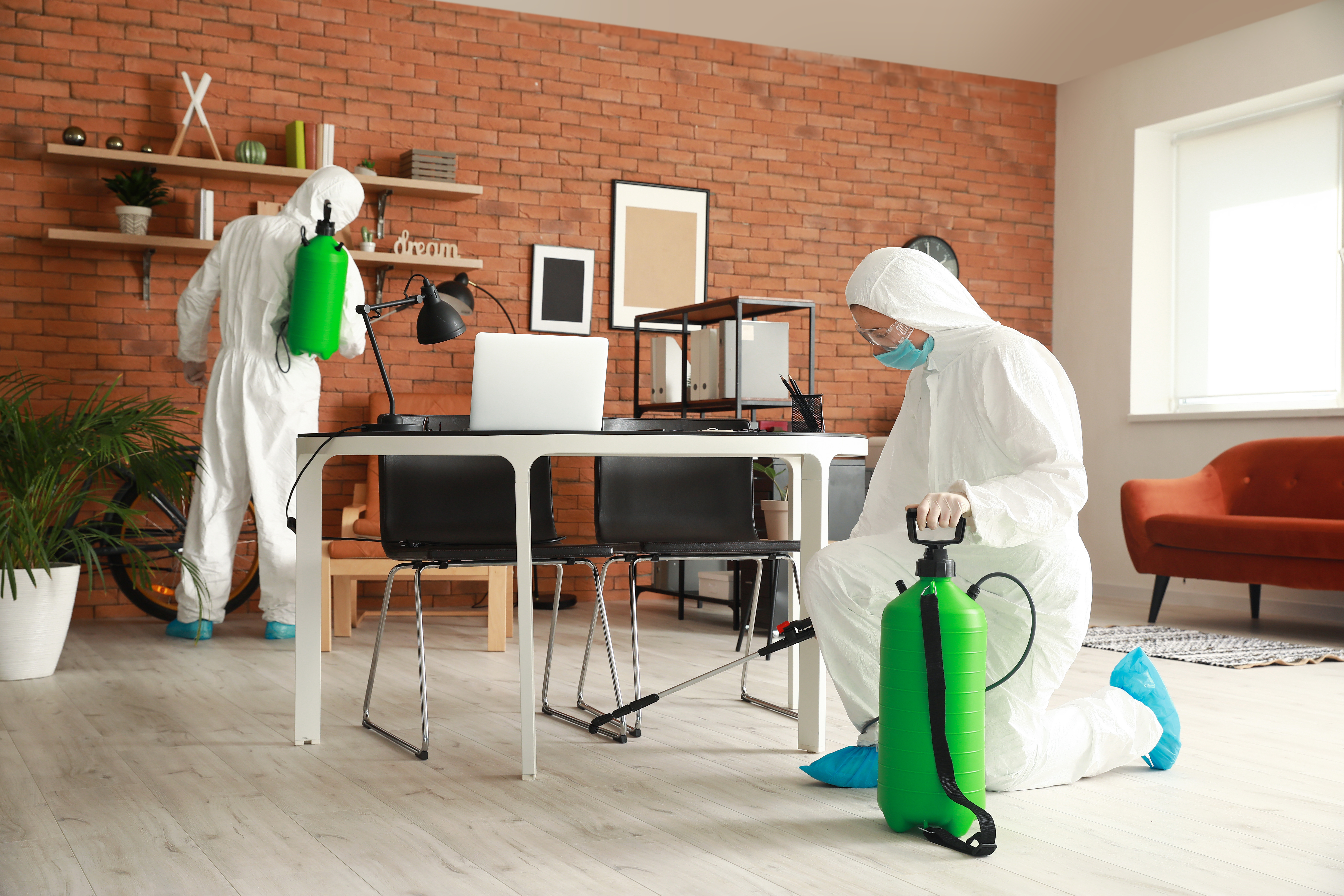 Do a COSHH risk assessment

Perform thorough inspection as part of the pest services and recommend the most suitable treatment depending on how severe the infestation is

Put

traps and

bait stations with rodenticides

in places that can't be reached by children or pets
Offer various services such as heat treatment for insects and bed bugs stem treatment which doesn't include chemicals

All pest technicians are certified and have undergone training

Nobody is allowed to stay at the property during service

Pest specialists wear personal protective equipment

Advice from the professionals before and after the completion of a pest treatment

Report with details of the treatment and applied products
Methods for risk assessment in pest control
RAMS documents are prepared by companies after a risk assessment has been performed. It is a process that includes identifying, analyzing and controlling hazards and risks.
As part of RAMS, Fantastic Pest Control determines the measures that are in place to create safe working conditions and eliminate the risk. Hence, you can rely on highly-trained and skilful experts for pest treatment who will provide the service according to the right method statement. All information obtained as part of the risk assessment, which we do, helps us take proper action and provide high-quality pest control service and guarantee the health and safety of people.
Common pests in offices
Rats or mice in the office - Workplace safety is a legal requirement for employers in the UK. It means taking all necessary health and safety precautions, including pest control. Mice, black, and brown rats are common pests in office buildings, and it is known that rats carry diseases. A rat or mouse chewing on pipes, wiring, or cabling can damage vital IT, computer, or electrical installations - disrupting business and damaging furniture, fixtures, fittings, and even the walls. We provide safe and humane office pest control services to ensure health and safety regulations compliance.
Cockroaches in the office - Cockroaches are notorious for infesting kitchens and washrooms. Since they feed at night, an infestation may go unnoticed until it has spread widely. They can quickly spread to dark and secluded areas within office buildings through ventilation shafts, pipes, and cable trays. What makes cockroaches love offices is the variety of food they can get. There is a growing need for a comprehensive approach to office pest control among corporate clients. Our service is available 24 hours a day, 7 days a week, and pest control emergency service.
Ants in the office - Ants prefer living in cracks and crevices inside walls, floors, and moist areas. The office's water, food, and warmth are what ants love most. It's nice to share lunch or snacks with colleagues, but the food left overnight may attract ants. Our certified pest technicians' methods to control ants are targeted to eliminate any ant species. We can handle ant infestation in your office quickly, and we will use a pest control product that is harmless to your staff and office environment.
Q: How often should pest control be done in an office?
A: A monthly or bi-monthly pest control treatment is recommended for office buildings. In some cases, however, inspections and treatments depend on the situation, needs, and environment. Bi-weekly or weekly visits are sometimes necessary if monthly visits aren't enough.
Q: What is the most common pest found in the office?
A: Offices and property management groups deal with rodents half the time, so they're always the top pest. They're also really destructive. From computers to HVAC units to office snacks, rats and mice can chew and gnaw on everything.
Q: How much is a pest control visit UK?
A: Treatments for pest control are usually charged per treatment rather than hourly. In most cases, pest control costs between £80 and £230 (unless you need bed bug heat and insecticide treatment - which costs £525 on average). The price doesn't include pest proofing.
Q: How do I keep bugs out of my office?
A: Declutter. Use disinfectant wipes and clean telephones, keyboards, and desks. Make sure your heating vents, window sills, jambs, and ledges are dust-free. Keep cubicle walls, filing cabinets, desks, and shelves clean.
Q: Does a business need pest control?
A: Contractual pest control is essential for every type of business. A building with refuse, a water source, or a storage room filled with cardboard boxes, food or other supplies could attract and harbour pests.
Q: How to get rid of mice and rats in my office?
A: You can control rodents in your office with bait. Rodent baiting involves putting bait in boxes around your building. A mouse nibbles on the bait in search of food in the box.