Pest Control in Boston
Discreet anti-pest solutions, upon request
Safe application of professional products
Non-time-limited pest control solutions
Local exterminators, equipped and insured
Boston District Is Covered by Fantastic Pest Control
Our company has offered pest management solutions for many years throughout the UK, including in Boston and the surrounding areas. So, if you require assistance with rodent, insect or bird control problems at your house, flat, business or public establishment, give us a call at your convenience or book online 24/7.
We collaborate with local experts who have undergone additional training at the Fantastic Academy on top of their industry-standard qualifications and certifications. They are insured and adept to operate modern equipment and devices, as well as use professional pest prevention, pest repellent and pesticidal products. The experienced exterminators can be at your service within two hours of your call, subject to availability and emergency conditions.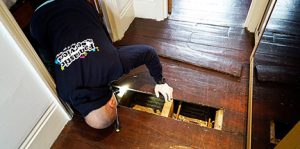 For the effective elimination of the infestation, an preliminary inspection of the affected areas is strongly recommended. This is an-industry-standard procedure that our local franchisee partner will always undertake. He will investigate all visible signs of pest activity before proceeding with the product application.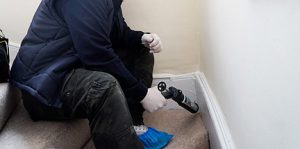 The pest technician will carry out the selected treatment methodically, safely and to the exact manufacturer's instructions. He will observe every aspect of the application correctly and in compliance with COSHH safety practices. For rat, mice, ants, cockroach and squirrel control problems, he may also apply sealant materials to all likely points of entry.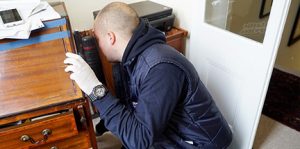 If the treatment of a wasp nest does not call for additional actions, other insect control issues and infestations, which have spread out and are deemed hard-to-eliminate, will most likely require a second treatment. Hence, we advise that you schedule a guaranteed service with us, which includes free visits/re-treatments within a period of 3 months.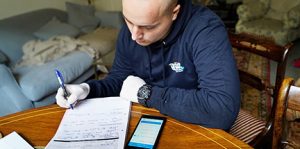 At the end of your appointment, the specialist will present you with a written report for the service, which will contain details about the warranty conditions, product safety information and the method used. He will also provide you with some proofing tips and pest prevention advice, free of charge, which are designed to ensure that your property stays pest-free for long.
How Urgent Is Your Vermin Problem in Boston?
Rest assured that your pressing pest control issue at your property in Boston will be addressed expediently by a local exterminator. He will endeavour to be at your doorstep within a couple of hours of your call, even if you are located slightly out of the area. Our emergency response treatments are also available in: