Restaurant Pest Control in London
Management and extermination of restaurant pests
Scheduled inspections and emergency pest control treatments
Full site pest surveys for food premises
Pest prevention contracts for restaurants
Pest control quality assurance inspection
Restaurant fumigation
Managing pests in a food business:
Survey
An experienced pest technician will conduct a comprehensive pest survey on the site to identify existing or potential pest problems
Treatment
To eliminate the infestation, the pest exterminator will determine the most effective and least toxic method. Pest intruders require different treatment methods
Observation
The pest technician will inspect the premises shortly after the initial treatment for signs of pest activity. If such is still present, we will proceed with further treatment
Prevention
We will design a comprehensive pest programme and preventive measures after a pest control service has been conducted. A written report is included in the service
Discreet and guaranteed pest control services for restaurants
Occasionally, pest infestations occur. The presence of pests in your restaurant does not indicate that your facility is dirty or unsafe; however, try to explain this to a customer who may have seen one.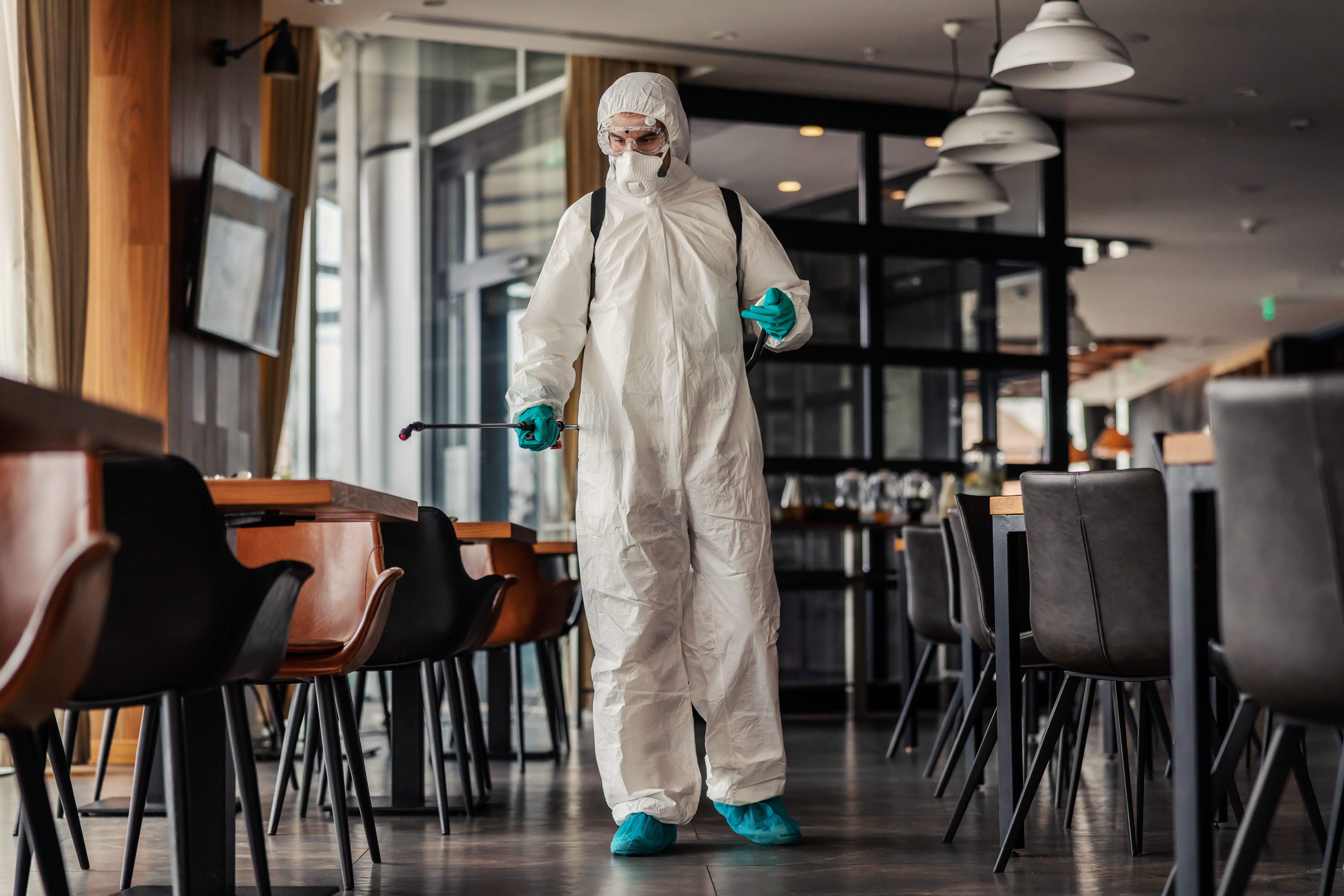 It is well known to them that even a tiny cockroach can severely damage the reputation of a food establishment. Pest control should not be taken lightly. Regularly inspect your restaurant or coffee shop for pests and call a professional if you notice any sudden signs of infestation.
A pest infestation on your premises can severely impact your restaurant reputation, whether it is a pub, bar, café, takeaway or any other type of hospitality establishment.
Pests such as mice, rats, flies, and cockroaches threaten hygiene standards in food preparation and storage areas. Specifically, the Food Safety Act 1990 requires businesses to ensure that the layout, design, construction, and size of food premises allow for good food hygiene practices, including protection against external sources of contamination, such as pests.
You can ensure you continue to deliver high-quality food to your customers by hiring a professional pest control company. Additionally, maintaining the highest level of pest hygiene within your organisation will help you remain audit compliant, ensuring the protection of your business, brand, and reputation.
What does COSHH stand for and why is it important?
The acronym COSHH stands for Control of Substances Hazardous to Health. It is a law requiring employers to keep under control the use of hazardous substances that pose a health risk. Trained in compliance with the highest pest control standards and with years of experience, the experts at Fantastic Pest Control follow the COSHH regulations.
The substances used for the pest treatments are specifically for professional exploitation and administered according to the standards of COSHH. The safety of our clients and employees is a top priority for us. We follow all COSHH regulations, so the pest control services we provide are done in a way that ensures safety, health, and well-being.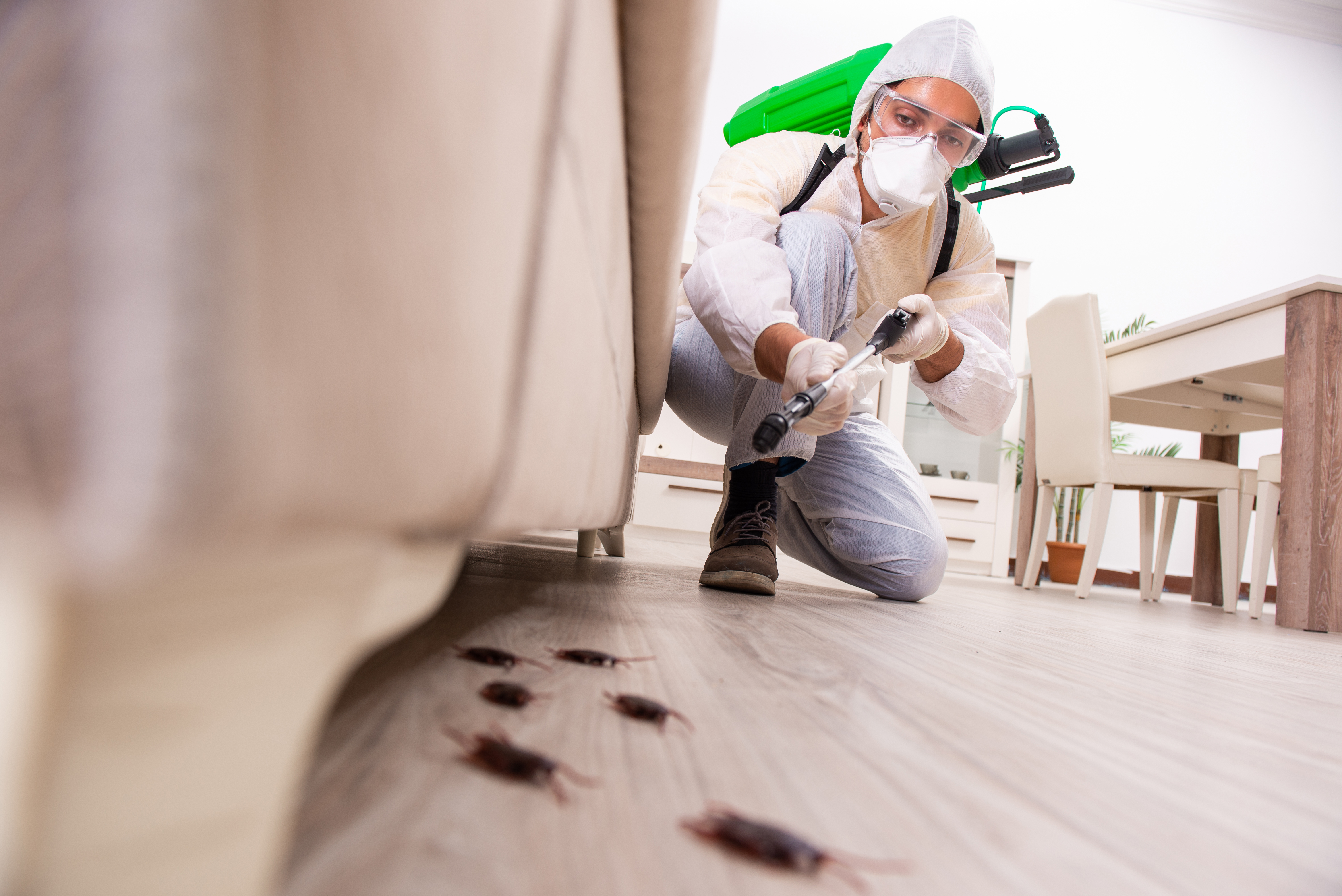 To prevent exposure to hazardous substances we :
Perform COSHH risk assessment, including a thorough survey before each pest service

Choose the most appropriate treatment based on the situation on site

Place bait boxes and traps with

rodenticides

out of children's and pet's reach
Offer non-chemical treatments such as steam treatments against bed bugs as well as heat treatment

Clients and their pets are not allowed to stay on-site during a service

Highly-trained and certified professionals carry out the treatments

Pest technicians wear protective gear

Recommendations before and after the pest treatment

Provide a detailed report by a pest specialist with information about the service and used products
Restaurant and commercial kitchen pests
Mice in restaurants - One of the most common pests infesting restaurants and commercial kitchens are mice and rats. Rodents can cause property damage and additional pest infestations - fleas, ticks, and mites. They can also spread diseases such as Salmonellosis, which can contaminate food items and equipment. Due to their nesting, burrowing, and gnawing habits, mice are a significant concern for the restaurant industry as they can damage fixtures and electrical equipment. Furthermore, they can also cause a loss of stock by eating food items and damaging packaging and containers. Rodent control in your restaurant requires an effective pest management program. Preventative measures include eliminating harbourage areas in and around buildings and storing food in airtight containers. Regular inspections and maintenance of your restaurant building are also effective ways of controlling access points.
Cockroaches in restaurants - Cockroaches are the most common type of crawling insects that infests restaurants. They're able to hide in small spaces, reproduce quickly, and can carry diseases. As nocturnal animals, cockroaches spend the day hiding from predators before emerging at night to look for food. The critters may crawl on cutlery, dishes, grills, etc., making them unsanitary to use. Cockroaches can be a huge concern for restaurants. A cockroach infestation can spread quickly as they hitchhike into restaurants aboard shipments and deliveries and hide in dark voids within buildings. Clean up spills and properly dispose of waste to prevent cockroach infestations in restaurants.
Flies in restaurants - These little pests can ruin a restaurant's or bar's reputation. Fly species such as fruit flies, drain flies, and house flies are attracted to food odours generated by commercial kitchens. Flies' feeding and breeding habits make them a huge food safety risk for restaurants. In a restaurant kitchen, sanitation is crucial to preventing flies. When there's plenty of food and warm conditions, flies multiply quickly. A high level of hygiene is essential for controlling flies in your restaurant by reducing the number of food sources and breeding sites. Flies must be kept out of your restaurant. Ensure your fly screens are in good condition in kitchen areas, and keep your doors and entryways closed when not in use.

What are RAMS and their importance for pest control?
Risk Assessment Method Statements or RAMS are documents created by a company after conducting a risk assessment. It contains a detailed description of the hazards and a step-by-step guide that has to be followed. Using RAMS, risks can be identified and eliminated effectively.
As we follow RAMS standards, you can be sure that the right people with the necessary skills and knowledge are assigned for pest treatment and work per the right method statement. Based on the carried out risk assessment and gathered information, we can implement effective measures and prevent incidents. All this helps us not only to provide a safe workplace but also to guarantee the safety of our customers and their families.
Restaurant Pest Control FAQ
Q: Does a restaurant have to have pest control?
A: For any business that processes, distributes, serves or distributes food, pest control measures are a legal requirement. Keeping a regular schedule of sanitation, cleaning, and monitoring can help to minimise the risks of pest infestations.
Q: Is it a legal requirement to have pest control?
A: The law requires you to manage pest control. This means you can spot a problem before it turns into a major issue or contaminates food. To comply with the safety regulations, regular monthly visits are highly recommended.
Q: How do restaurants control mice?
A: Prevention is the most effective method. So seal up all exterior cracks and crevices (especially around pipes leading outside), install door sweeps, and fix torn or ill-fitting window screens to prevent rodents from getting in.
Q: Do restaurants need a pest control contract?
A: There's no legal requirement to have a pest control contract. Pest control contracts are ongoing programs designed to keep your brand, your staff, and your customers safe from pests.
Q: How often should pest control be done in a restaurant?
A: An important part of the pest control process in commercial buildings is to perform preventive treatments on a monthly basis. Restaurants are more prone to pest infestations. Therefore, frequent treatments and inspections are needed.
Q: What are the requirements for managing pest control in food premises?
A: In order to prevent pests from entering a food production facility, a pest prevention program must be put in place, which includes having the building proofed to a very high standard.
Pest control tips for restaurants
Learn more how to keep your restaurant pest-free