Pest Control in Ashfield
Key pick-up and delivery available
Weekend & bank holiday bookings
Products by an official UK supplier
Discreet services upon request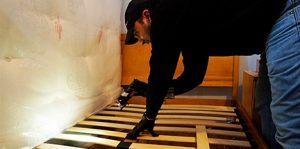 The inspection of all infested areas is the first step of any pest control service. This is done in order to identify the pest species and evaluate the infestation's progress. Based on these two factors, the expert will pick suitable tools and products to either fully exterminate or relocate the threat from your premises and will then give you specific instructions once he is ready to begin.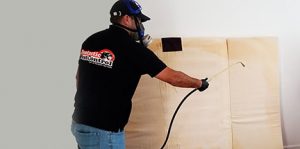 Step two involves carrying out the treatment itself. When dealing with rodents, this can include sealing of holes (up to ½ inches) with wire mesh and sealants, or catching the infiltrators using baits and traps. Birds, on the other hand, will be scared away or safely relocated using a variety of non-lethal methods, such as nets, roof spikes, and fire gels.
For bed bug control and other insect extermination, the specialist will usually use a wide array of spray-based products which will make quick work of the pests, while the insecticides' weeks-long residual effect will force any future invaders to turn around and seek another shelter.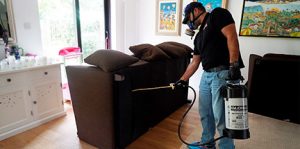 Our guaranteed services have a big edge over our regular sessions in that they come with up to two extra visits for absolutely free! So, if you spot any pest activity, we can resend the same expert to survey your home or business establishment anew and propose a new plan of action. However, please note that the guarantee will only be valid for up to 90 days after your initial treatment.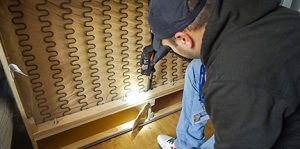 Once the exterminator has rid your property of the pesky intruders, he can offer you a healthy list of tips on how to prevent future infestations from occurring. He can also, upon request, provide you with a detailed report of the service that includes all products and methods used.
We Cover Much More Ground Than Ashfield Alone
Worried that your infested property is not located within the district's borders? Here is some good news – wasp removal, squirrel trapping and all our other services are also available in:
This means that you can also order an emergency treatment where the professional will arrive within two to three hours after making your booking to deal with the infestation. To protect your brand image, you can also benefit from discreet pest control service.