Protect your home with emergency wasp nest treatment!
Don't panic if you spot a wasp nest - we are here for you!
Safe treatment of wasp nests
Quick, efficient, and hassle-free service
Same-day and emergency after-hours visits
Experienced and trained technicians
100% discreet service
Professional wasp extermination services by Fantastic Pest Control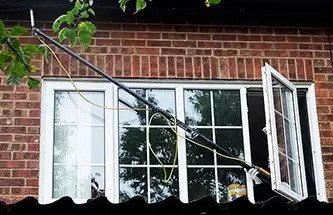 Wasps are definitely one of those insects that you don't want to go and mess with. Commonly confused for bees, these creatures do pollinate plants, but don't make honey. Once irritated, they sting and they are good at it. If you spot a wasp nest in your back garden, it's best to get it removed, otherwise, you risk getting hurt. Young children are especially susceptible to severe and even life-threatening allergic reactions if stung by an angry wasp. So, it's not advisable to try handling the insect's nest by yourself - wasp nest removal requires professional expertise and experience.
How wasp control is done
Survey
A surveyor comes to check up on the situation and the property. What the technician looks for: how big is the nest, how high it is, can the nest be easily reached and sprayed.
Treatment
To treat a wasp nest the team sprays it with a powder that neutralises the wasps quickly. The exterminator wears protective gear so there's no danger of being attacked.
Observation
Wasp control usually requires a single visit only. You can request a follow-up visit if you're worried wasps may return to your property.
Prevention
The exterminator will let you know some tips and actions you can do to protect your home from future wasp infestation.
Benefits of using Fantastic Pest Control
24/7 chat and phone support
Your home is treated with COSHH-approved products
Performed by experienced pest controllers
7-day availability and flexible work hours

As a member of the Fantastic club, you can get £30 OFF for 10 different services within 1 year.
How to prepare for your wasp treatment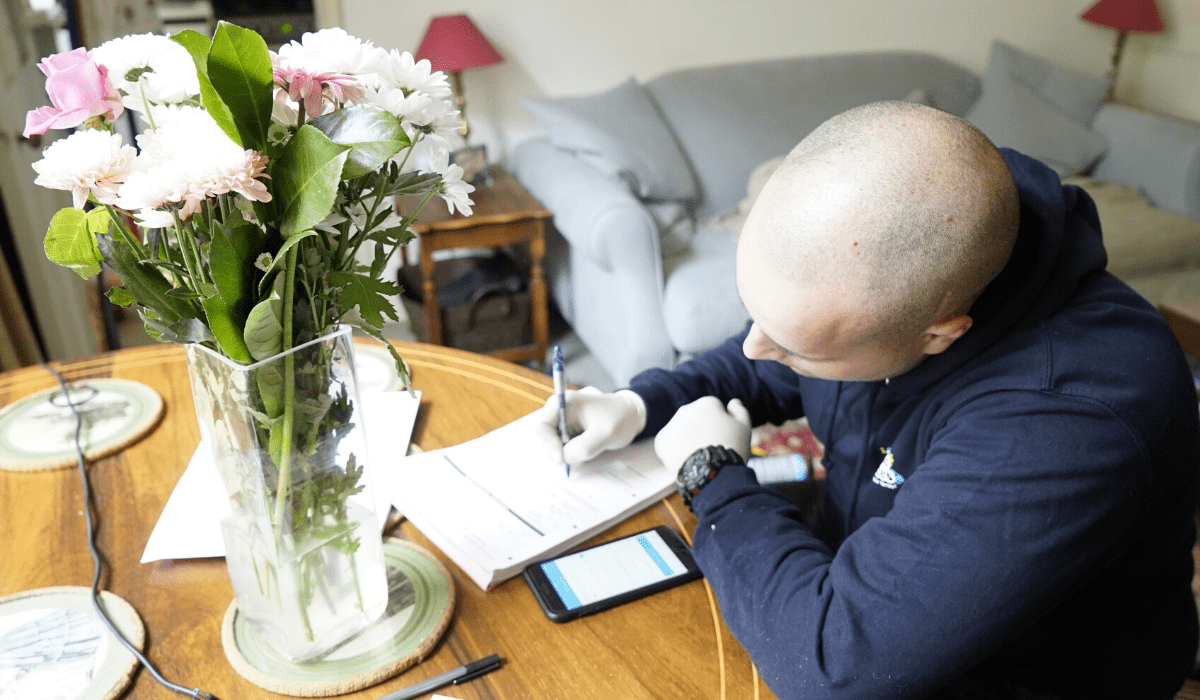 Here is what to do before the wasp nest treatment service takes place. Also, check our prevention tips:
Before:
Don't get too close to the nest and wait for the professional to arrive and investigate. He'll be able to determine if you've got a wasp nest or a bee colony on your property.
After:
Avoid touching the freshly treated nest;
Keep children away from the nest;
Don't remove it for at least a couple of days.
Frequently asked questions
Q: Are wasps aggressive in nature?
A: Only female wasps have the ability to sting and will only do so when provoked. However, if you get too close to a nest, you will almost surely get stung by a wasp.
Q: Can the insects build indoor nests as well?
A: Absolutely. In fact, it's not a rare occurrence for wasps to build nests within attics, lofts, sheds, gardens, garages, and any other place that is warm, dry, and easily accessible.
Q: Can I kill a wasp nest myself?
A: While there are many DIY treatments available on the market, most of them require you to get up close and personal in order to get rid of the wasp nest. Without the proper protective clothing and training, it's very likely that you will be subjected to a very painful attack as wasps tend to be overprotective of their nests. See some helpful and quick wasp sting treatments in case you get stung.
Q: Alright, how should I deal with the nest, then?
A: The best way to solve your problem is to hire a professional pest exterminator. The specialist will usually be able to come to your aid on the same day and will have all required equipment and protective clothing to tackle the wasp's nest in a safe and efficient manner.
Q: Can I get special discounts on my wasp control service?
A: If you desire to pay less, book with a priority last-minute slots or get many more perks, just become a member of the Fantastic Club. This is how we thank our customers for being loyal and valuable to us!
Q: I need to change my booking date and time. How to do it?
A: You can either log in or create a new Fantastic account. This is the most convenient way for you to manage and track all the details around your booking slots.
You have a very specific pest question?
Fill in the form, upload images and click send. One of the expert pest technicians at Fantastic Pest Control will provide you an answer ASAP.
Wasp control in London and the rest of England
Learn more about wasps
Check our tips, tricks and other useful information regarding wasps.