Wasp Nest Removal
Safe removal of wasp nests
Quick, efficient, and hassle-free service
Same-day and emergency after hours visits
Experienced and trained technicians
Discreet service with unbranded vans
S.T.O.P. The Stingers – Book Wasp Nest Removal in London
A wasp nest at your property is among those little disasters you never expect. You suddenly have to deal with about three to five thousand flying stingers that are ready to defend their territory. Now you can opt for a wasp nest removal in London – a quick, efficient, and painless way to deal with this problem. Fantastic Pest Control has the means and knows how to protect your property against the dangerous flying insects.
The services of Fantastic Pest Control have an average score of 9.8 / 10 as rated by 361 precious customers.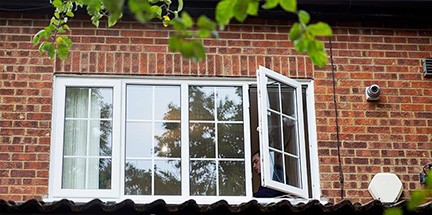 When the pest technician arrives at your property, he will determine whether you have a problem with wasps or bees.  If there is a bee nest in your property, you should contact your local council and make an appointment with a beekeeper who can safely relocate the hive.
If your property is suffering from a wasp infestation, then the Fantastic technician will assess the situation and choose the safest way to remove the wasp nest.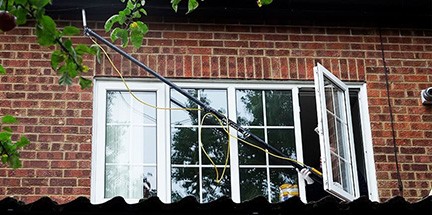 Your Fantastic pest control specialist comes fully equipped and ready for action. He will physically remove the entire wasp nest. If the nest is somewhere within your house and within reach he will first remove it and then spray.
The technician will use a powerful powder that affects the nervous system of the stinging insects thus killing them. Since the nest will also be removed, that would leave no reason for them to stick around your property any more.
Usually the wasp extermination service requires a single visit. But upon request your Fantastic wasp exterminator can return to check if the treatment was successful and if there are still signs of the infestation.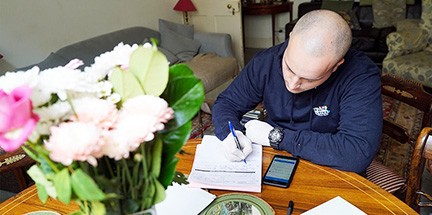 Your wasp control specialist will prepare a written report about the service. He will even offer you some useful advice on how to protect your property from stingers in the future.
| Service Type | Price |
| --- | --- |
| One-off treatment (single visit only) | £99 |
– Prices are applicable for residential properties only.
– All insects treatments include treatment of the affected areas only.
– No further charges go on top of the rates except parking and congestion, if applicable.
– £30 additional charge on all night jobs (night job is considered between 8pm and 5am appointment time)
Frequently Asked Questions
Are wasps aggressive in nature?
Only female wasps have the ability to sting and will only do so when provoked. However, if you get too close to a nest, you will almost surely get stung by a wasp. What's worse, the insect will also emit a special chemical that will tell the rest of the colony to immediately do the same!
Can wasps nest in the ground?
Yes, common wasps will often repurpose old mouse holes or rabbit burrows into a cosy nest. The same goes for wall cavities, openings behind wooden sleepers, and any other area that is large enough to sustain a thriving colony.

Additional information about wasps >
Can the insects build indoor nests as well?
Absolutely. In fact, it's not a rare occurrence for wasps to build nests within attics, lofts, sheds, gardens, garages, and any other place that is warm, dry, and easily accessible.
How many wasps live inside a wasp nest?
This largely depends on the nest's size, with some housing as many as 10,000 individual wasps during the hottest days of summer. Such communities, however, are quite uncommon, with the average nest usually consisting of about 3000 to 6000 insects in the peak of summer.
Can I kill a wasp nest myself?
While there are many DIY treatments available on the market, most of them require you to get up close and personal. Without the proper protective clothing and training, it's very likely that you will be subjected to a very painful attack as wasps tend to be overprotective of their nests.
Alright, how should I deal with the nest, then?
The best way to solve your problem is to hire a professional pest exterminator. The specialist will usually be able to come to your aid on the same day and will have all required equipment and protective clothing to tackle the wasp's nest in a safe and efficient manner.
Wasp nests - it's important to know what insect you're dealing with - is it a protected bee or a pesky wasp. In this article we explain how to identify a wasp nest.
Wasp stings - why do wasps sting? - so why are wasps that mean anyways and why do they sting us? We will explain their logic as well as how your body may react to the wasp's venom.
Wasp sting treatments - what works and what doesn't - there's a lot of mistreatments for wasp stings and there are methods that can relieve the pain quickly. Learn the difference between both.