Skip the line, request and book a service online
CHAT
Protect your home with emergency wasp nest treatment!
Don't panic if you spot a wasp nest - we are here for you!
Safe treatment of wasp nests
Quick, efficient, and hassle-free service
Same-day and emergency after-hours visits
Experienced and trained technicians
100% discreet service
How wasp control is done
Survey
A surveyor comes to check the situation and the property. What the technician looks for: how big the nest is, how high it is, can the nest be easily reached and sprayed.
Treatment
To treat a wasp nest the team sprays it with a powder that neutralises the wasps quickly. The exterminator wears protective gear so there's no danger of being attacked.
Observation
Wasp control usually requires a single visit only. You can request a follow-up visit if you're worried wasps may return to your property.
Prevention
The exterminator will let you know some tips and actions you can do to protect your home from future wasp infestation.
Professional wasp extermination services by Fantastic Pest Control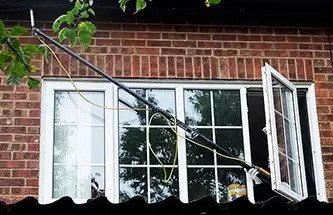 Wasps are definitely one of those insects that you don't want to go and mess with. Commonly confused for bees, these creatures do pollinate plants but don't make honey. Once irritated, they sting and they're good at it. If you spot a wasp nest in your back garden, it's best to get it removed, otherwise, you risk getting hurt. Young children are especially susceptible to severe and even life-threatening allergic reactions if stung by an angry wasp. So, it's not advisable to try handling the insect's nest by yourself - wasp nest removal requires professional expertise and experience. You'll need a professional wasp treatment, which is where we at Fantastic Pest Control can help!
How to prepare for your wasp treatment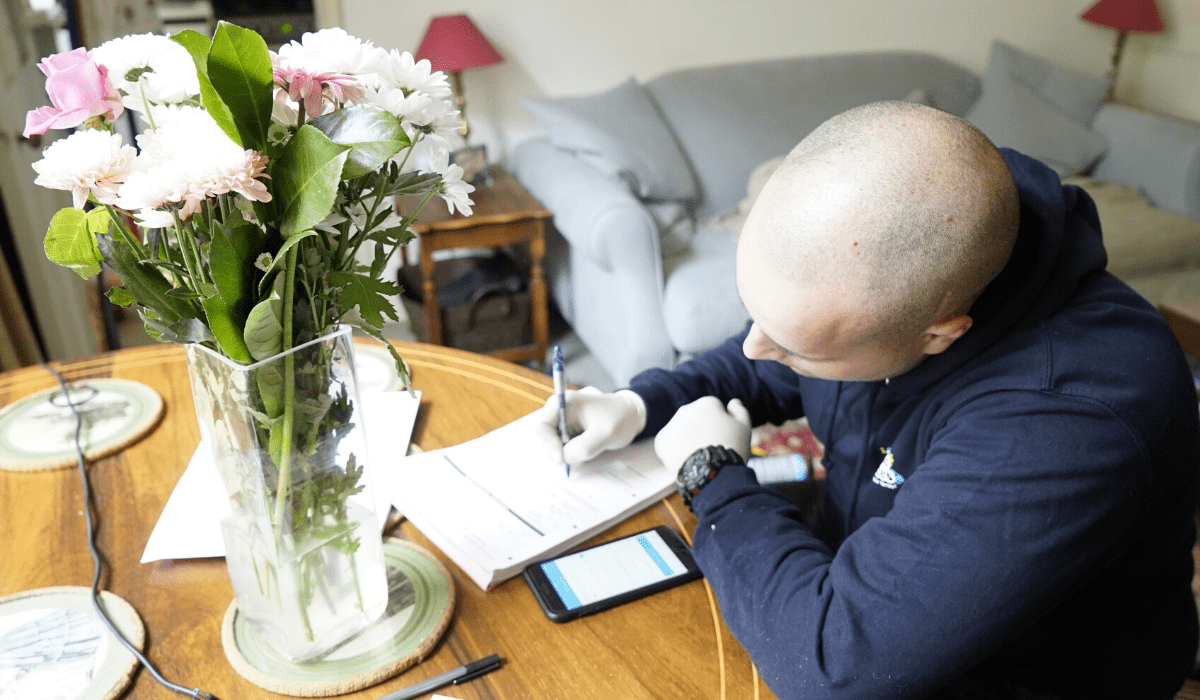 Here is what to do before the wasp nest treatment service takes place. Also, check our prevention tips:
Before:
Don't get too close to the nest and wait for the professional to arrive and investigate. He'll be able to determine if you've got a wasp nest or a bee colony on your property.
After:
Avoid touching the freshly treated nest;
Keep children away from the nest;
Don't remove it for at least a couple of days.

As a member of the Fantastic club, you can get £30 OFF for 10 different services within 1 year.
Wasp control in London and the rest of England
Q: How do you keep wasps away?
A: Vinegar is an excellent way to get rid of wasps. Make wasp repellent by mixing two cups of apple cider vinegar, two cups of sugar, and a cup of water. You can also spray soapy water to deter wasps and hornets.
Q: How do pest control get rid of wasps?
A: Professional pest controllers usually treat this pest problem by using a fogging machine, which sprays a liquid insecticide. The liquid is dispersed as a very fine mist and will cover the entire area.
Q: What is the best treatment for wasps?
A: In most cases, the pest controller applies an insecticide near the nest entrance. The wasps will bring the chemical inside, which will kill them after a couple of days.
Q: How do you find a wasps nest?
A: Wasp nests are often found in wall cavities, roof spaces, underneath eaves, bird boxes, sheds and garages. Keep an eye on the path taken by worker wasps as they return to your property to locate a wasp nest.
Q: Why are there so many wasps around my house?
A: Wasps are scouting your home to locate a safe shelter. Insulated walls, crevices, cracks and cavities provide a perfect environment in which they can build nests.
Q: How much does it cost for pest control to remove a wasp nest?
A: You can pay around £80 for removing a wasp nest. Don't attempt to do it on your own. Only a professional wasp control company should handle this situation, as wasps can be extremely aggressive.