Safe treatment of wasp nests
Quick, efficient, and hassle-free service
Same-day and emergency after hours visits
Experienced and trained technicians
100% discreet service
S.T.O.P. The Stingers – Book Wasp Nest Treatment in London
A wasp nest at your property is among those little disasters you never expect. You suddenly have to deal with about three to five thousand flying stingers that are ready to defend their territory. Now you can opt for a wasp nest treatment in London – a quick, efficient, and painless way to deal with this problem. The
Fantastic pest exterminator
has the means and knows how to protect your property against the dangerous flying insects. The services of Fantastic Pest Control have an average score of / 10 as rated by
361
precious customers.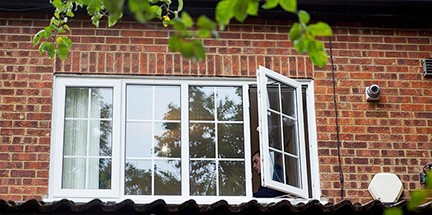 When the pest technician arrives at your property, he will determine whether you have a problem with wasps or bees.  If there is a bee nest in your property, you should contact your local council and make an appointment with a beekeeper who can safely relocate the hive.
If your property is suffering from a wasp infestation, then the Fantastic technician will assess the situation and choose the safest way to treat the wasp nest if it's located within his reach.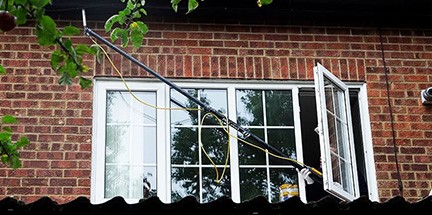 Your Fantastic pest control specialist comes fully equipped and ready for action. No matter if the nest is located within his reach or is somewhere within your house and not reachable, he will spray a paralyzing powder to kill the wasps that inhabit the nest.
The technician will use the powerful powder that affects the nervous system of the stinging insects thus killing them.
Usually the wasp extermination service requires a single visit. But upon request your Fantastic wasp exterminator can return to check if the treatment was successful and if there are still signs of the infestation.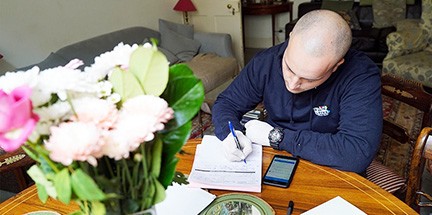 Your wasp control specialist will prepare a written report about the service. He will even offer you some useful advice on how to protect your property from stingers in the future.
Price of Wasp Nest Control
The cost of our wasp control depends exclusively on the type of pricing that you choose - standard or reduced with a Fantastic Club membership. In London, you can book a wasp exterminator at the following rates:
Service Type
Price

Fantastic Club

| Standard
Nest Treatment 

£79

 | £99
– Prices are applicable for residential properties only.
– All insects treatments include treatment of the affected areas only.
– No further charges go on top of the rates except parking and congestion, if applicable.
– £30 additional charge on all night jobs (night job is considered between 8pm and 5am appointment time)
- T&C and Minimum call out charges apply. When we calculate the price, we also take into consideration the area's dimensions and the time of the appointment. All prices and deals are valid for areas within M25. Note that prices may vary for areas outside of M25, call in for more details on your location.
- Currently, we don't provide membership rates for Birmingham
---
Join the

Fantastic Club and get:
- Up to 20% OFF all 25+ services
- Access to exclusive member-only deals
- Premium, last-minute slots
* Currently, we don't provide membership rates for Birmingham.
Get an instant quote and check our availability in your area