Protect your home with emergency wasp nest treatment!
Don't panic if you spot a wasp nest - we are here for you!
Safe treatment of wasp nests
Quick, efficient, and hassle-free service
Same-day and emergency after hours visits
Experienced and trained technicians
100% discreet service
Professional Wasp Extermination Services in London By Fantastic Pest Control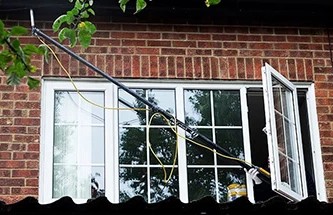 Wasps are definitely one of those insects that you don't want to go and mess with. Commonly confused for bees, these creatures do pollinate plants, but don't make honey. Once irritated, they sting and they are good at it. If you spot a wasp nest in your back garden, it's best to get it removed, otherwise, you risk getting hurt. Young children are especially susceptible to severe and even life-threatening allergic reactions if stung by an angry wasp. So, it's not advisable to try handling the insect's nest by yourself - wasp nest removal requires professional expertise and experience.
How to organise your wasp removal service in London
Contact us
You can call us and we will ring you back. Also, you can make an appointment with us online or through our GoFantastic app.
7-day availability
Convenient work schedule
Emergency visits, upon request
Pest inspection
A pest control technician will arrive on-site and will inspect the premises to determine the seriousness of the infestation.
Performed by experienced pest controllers
With the use of professional products and equipment
Completely safe methods
Wasp Nest Treatment
The technician will use the powerful powder that affects the nervous system of the stinging insects thus killing them.
Fast and effective results
The nest will be neutralised in moments
Done with COSHH-approved products
Aftercare
Upon completion of the wasp nest control service, the expert will assist you against any future infestations
Provide you with a service report
Advise you on how to protect yourself in the future
Offer wasp-deterrent tips to avoid re-infestations
Price of Wasp Nest Control
The cost of our wasp control depends exclusively on the type of pricing that you choose - standard or reduced with a Fantastic Club membership. In London, you can book a wasp exterminator at the following rates:
Service Type
Price

Fantastic Club

| Standard
Nest Treatment 

£84

| £105
– Prices are applicable for residential properties only.
– All insects treatments include treatment of the affected areas only.
– No further charges go on top of the rates except parking and congestion, if applicable.
– £50 additional charge on all night jobs (night job is considered between 8pm and 5am appointment time)
- T&C and Minimum call out charges apply. When we calculate the price, we also take into consideration the area's dimensions and the time of the appointment. All prices and deals are valid for areas within M25. Note that prices may vary for areas outside of M25, call in for more details on your location.
---
Join the

Fantastic Club and get:
- Up to 20% OFF all 25+ services
- Access to exclusive member-only deals
- Premium, last-minute slots
*Read our terms
Get an instant quote and check our availability in your area
How to prepare for your wasp treatment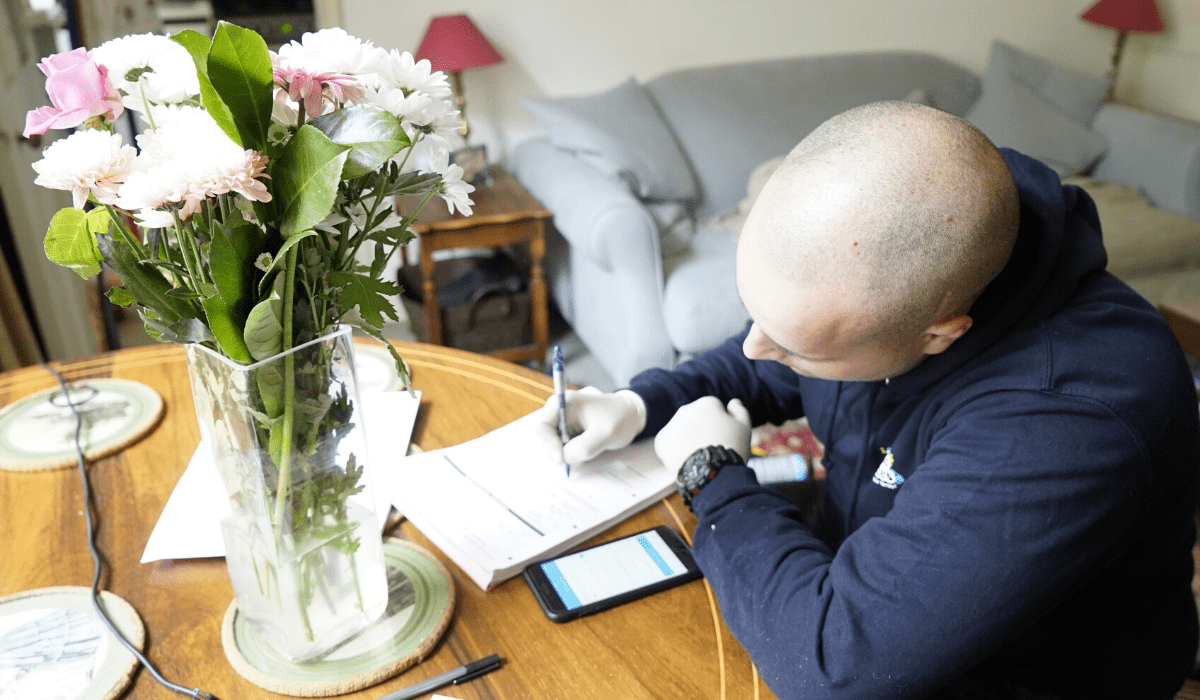 Here is what to do before the wasp nest treatment service takes place. Also, check our prevention tips:
Before:
Don't get too close to the nest and wait for the professional to arrive and investigate. He'll be able to detеrmine if you've got a wasp nest or a bee colony on your property.
After:
To avoid wasps, make sure to seal your waste bins. The insects look for food there.
Patch up any cracks around your home, so the wasps don't have access to the property.
Remove fallen fruit and cover standing water in your garden.