Dead Animal Removal
24/7 emergency availability
Unbranded vans for a discreet service
Certified and trained pest technicians
Professional disinfection upon request
Avoid health hazards
Rely on Near-instant Animal Removal Service in London
It's always unsettling to discover a dead animal as you return from your leisurely night stroll. And it's even more so if this happened within the boundaries of your own home. There could be various explanations for undefined dead rodent smell. Whatever the case, Fantastic Pest Control can readily assist you with professional dead animal disposal to eliminate the unpleasant smell.
The services of Fantastic Pest Control have an average score of 4.6 / 5 as rated by 34 precious customers.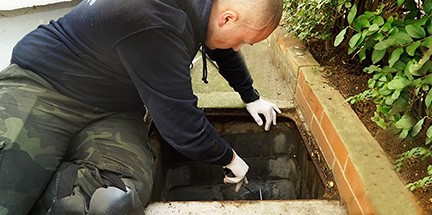 The cause (most commonly a dead rodent) unlike the smell itself, can turn out to be quite difficult to locate. For instance, you may be dealing with a dead animal in a wall or with a deceased bird that was attracted by the prospect of food and shelter.
The pest technician will thus start off with a careful inspection.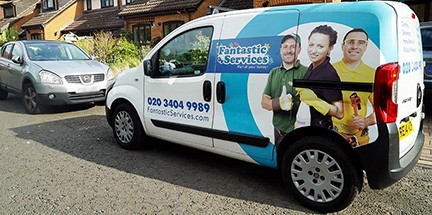 Once the deceased animal has been found, it will be taken away in a sanitary bag.
Then, the specialist will dispose of the dead corpse at an incinerator, where the body will be safely and hygienically destroyed in order to prevent spreading any diseases.
Types of Dead Animals We Can Remove
We have a fixed price of £85 for our animal carcass removal. To schedule a service simply call us or fill in your details in our online booking form.
– Prices are applicable for residential properties only.
– No further charges go on top of the rates except parking and congestion, if applicable.
– £20 additional charge on all night jobs (night job is considered between 8pm and 5am appointment time)
Frequently Asked Questions
How does your dead animal removal service work?
Your property will be examined by a skilled pest controller, who will then collect the deceased animal's carcass and dispose of it in line with all health and safety regulations.
What dead animal carcasses do you remove?
The professional can remove all sorts of deceased animals from your property, including rats, squirrels, foxes, cats, dogs, bats, pigeons, seagulls, adders and more. Note, however, that we cannot remove larger animals, such as horses, deer, and cows.
How do you dispose of the dead animals?
Once the pest technician spots the unfortunate animal, he will use sturdy gloves to place it inside a tightly sealed plastic sack. The expert will then deliver the animal to the nearest incinerator to prevent any diseases from spreading. For your peace of mind, the specialist will also arrive with an unbranded van.
How do I remove the dead animal smell in my house?
It's not rare for animals to hide shortly before passing away, which makes the task that much harder. Once the carcass is removed, you can mask the repugnant odours by applying an enzymatic wash and a deodorant in the affected area. If done correctly, the smell should dissipate shortly after you open your windows.
What about that of dead mice and rats?
Rodents tend to leave quite an atrocious smell that usually takes up to 5 weeks to vanish on its own. In the likely event that you don't have that kind of patience, we suggest using our pest disinfection service to eliminate the unpleasant smell for good.
Is the dead rat/mice smell harmful to my health?
No, this is a perfectly natural process, so it will not harm your health in any way. If you do decide to use odour-masking products, however, make sure to use the right amount or you risk experiencing headaches, nausea, or other unpleasant symptoms.
We can help with other pest control services