Get our emergency dead animal removal service!
We will get this nasty job covered for you!
Become a Fantastic Club
member and get up to 20% OFF!
24/7 emergency availability
Discreet service
Certified and trained pest technicians
Professional disinfection upon request
Pet cremation solutions
Safe Dead Animal Removal in London by Fantastic Pest Control

Mother nature knows her job and at some point, you might find one of her doings around your property - an animal that has passed away. Needless to say - the carcass needs to be removed as soon as you have spotted it. When an animal dies, if not found soon enough, its decomposing body becomes a health hazard. It rapidly starts filling your property with foul odours and can cause an unsuspected flea infestation, as well. So, if you spot a dead animal near your house or inside, don't waste time and get professional help.


On that note, we also offer the removal of your deceased pet friend in the most emphatic and considerate manner if you can't bring yourself to deal with the loss and its cremation at the same time.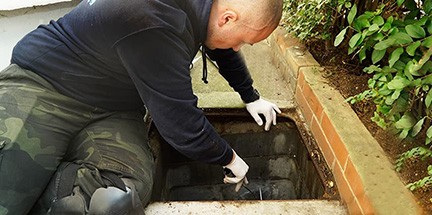 The cause (most commonly a dead rodent) unlike the smell itself, can turn out to be quite difficult to locate. For instance, you may be dealing with a dead animal in a wall or with a deceased bird that was attracted by the prospect of food and shelter.
The pest technician will thus start off with a careful inspection.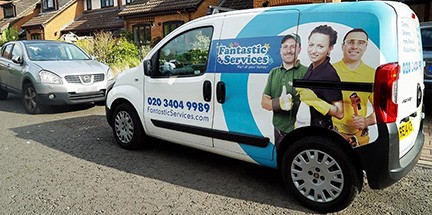 Once the deceased animal has been found, it will be taken away in a sanitary bag.
Then, the specialist will dispose of the dead corpse at an incinerator, where the body will be safely and hygienically destroyed in order to prevent spreading any diseases.
We will help you cope with your tragic loss by relieving you from the burden of dealing with all the admin procedures of getting your pet cremated. With us, you can rely on a thoughtful and compassionate pet cremation service, designed to assist you in seeing off your lifelong furry companion in a peaceful and dignified manner. We will deliver your pet's ashes promptly to your doorstep at a prearranged time of your choice.
Types of Dead Animals We Can Remove
To schedule our animal carcass removal service simply call us or fill in your details in our online booking form.
Please, note that we provide reliable and caring pet cremation services to help you in a time of grief. They are suitable for dogs, cats, rabbits, birds, guinea pigs, pet rats, etc.
– No further charges go on top of the rates except parking and congestion, if applicable.
– £50 additional charge on all night jobs (night job is considered between 8pm and 5am appointment time)
- T&C and Minimum call out charges apply. When we calculate the price, we also take into consideration the area's dimensions and the time of the appointment. All prices and deals are valid for areas within M25. Note that prices may vary for areas outside of M25, call in for more details on your location.
- Currently, we don't provide membership rates for Birmingham
Frequently Asked Questions
How does your dead animal removal service work?
Your property will be examined by a skilled pest controller, who will then take the deceased animal's carcass and dispose of it in line with all health and safety regulations.
What dead animal carcasses do you remove?
The professional can remove all sorts of deceased animals from your property, including rats, squirrels, foxes, cats, dogs, bats, pigeons, seagulls, adders and more. Note, however, that we cannot remove larger animals, such as horses, deer, and cows.
How do you dispose of the dead animals?
Once the pest technician spots the unfortunate animal, he will use sturdy gloves to place it inside a tightly sealed plastic sack. The expert will then deliver the animal to the nearest incinerator to prevent any diseases from spreading. For your peace of mind, the specialist will also arrive with an unbranded van.
How do I remove the dead animal smell in my house?
It's not rare for animals to hide shortly before passing away, which makes the task that much harder. Once the carcass is removed, you can mask the repugnant odours by applying an enzymatic wash and a deodorant in the affected area. If done correctly, the smell should dissipate shortly after you open your windows.
What about that of dead mice and rats?
Rodents tend to leave quite an atrocious smell that usually takes up to 5 weeks to vanish on its own. In the likely event that you don't have that kind of patience, we suggest using our pest disinfection service to eliminate the unpleasant smell for good.
Do you offer pet cremation services for large animals?
Unfortunately, we do not provide pet cremation services for large animals, such as ponies, horses, etc.