London Warehouse Pest Control
A holistic approach to warehouse pest management
Еmergency warehouse pest control 24/7
Customised pest control plan for warehouses
Following all health and safety COSHH 1988 regulations
Before/after-hours visits and long-term contracts
Professional pest control products by UK suppliers
Effective application of bait boxes and traps
Eliminates unnecessary health risks
How warehouse pest control works
Survey
Once the pest technician arrives, an extensive inspection will be conducted to find any existing or potential pest infestations, and checks for any holes and entry points
Treatment
A pest specialist can then determine the most effective and least toxic way to get rid of the infestation. Different warehouse pests require different treatment methods
Observation
The technician will inspect the premises shortly after the initial treatment to make sure there's no pest activity there. We'll keep treating the area infested if that happens
Prevention
We follow up with a pest prevention program to keep your warehouse pest-free. We'll provide a comprehensive report and prevention tips as part of the service
Pest control program in warehouses: Why it is so important?
It's hard to control pests in a warehouse. Large warehouse buildings have dark corners, cracks, and crevices that pests can hide, nest, and reproduce. Rats and mice can cause significant damage to warehouses when they get infested. Without professional help, it's almost impossible to secure every potential hiding place, nesting site and entryway from an infestation in such a large space.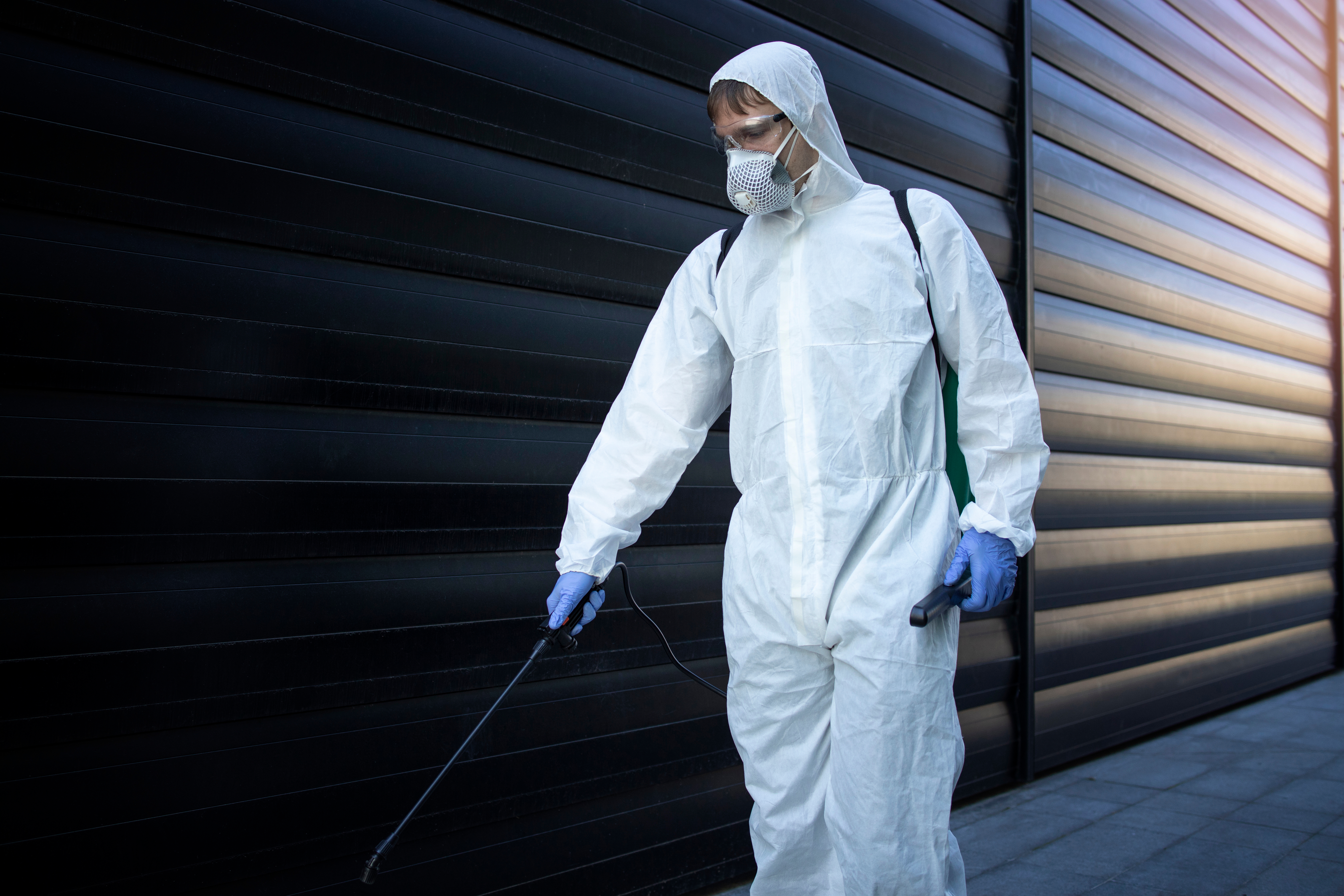 They've even been known to gnaw through electrical wire, posing a fire hazard and causing further damage. Soft materials like paper and cardboard will also be chewed and shredded by them when building their nests, and food products will be especially vulnerable.
Several species of pests can be found in warehouses, but rats, mice, and cockroaches are the most common. There's a serious health risk associated with any of these species. Rats carry several dangerous diseases, like salmonella, Weil's disease, and the hantavirus. Mainly if your warehouse stores food products. Moreover, they can damage packaging and food items, causing stock loss. Food stored in a facility increases the likelihood of infestation, and the health risks to customers can lead to court action and fines.
It doesn't matter if it's wood, metal, or masonry. Rats chew through it all. This will result in damage to your building, machinery, and equipment. When you have a large infestation, you will have to repair the damage, which will cost you considerable money.
Infestations in warehouses can't be ignored. Since it's a safety issue, you'll have to inform your customers. Unless you conduct regular pest inspections, you may not even realise that you have a pest problem and may transport live pests to your customers.
The COSHH meaning and application in pest control
Control of Substances Hazardous to Health or COSHH regulations aim to establish control over hazardous substances based on a company's specific use of materials. Providing a COSHH risk assessment, Fantastic Pest Control ensures that all necessary measures are taken into account to avoid and control exposure to substances that pose a health risk. You can be assured that all safety precautions are taken so we can guarantee our customers' and employees' health and safety during pest treatments.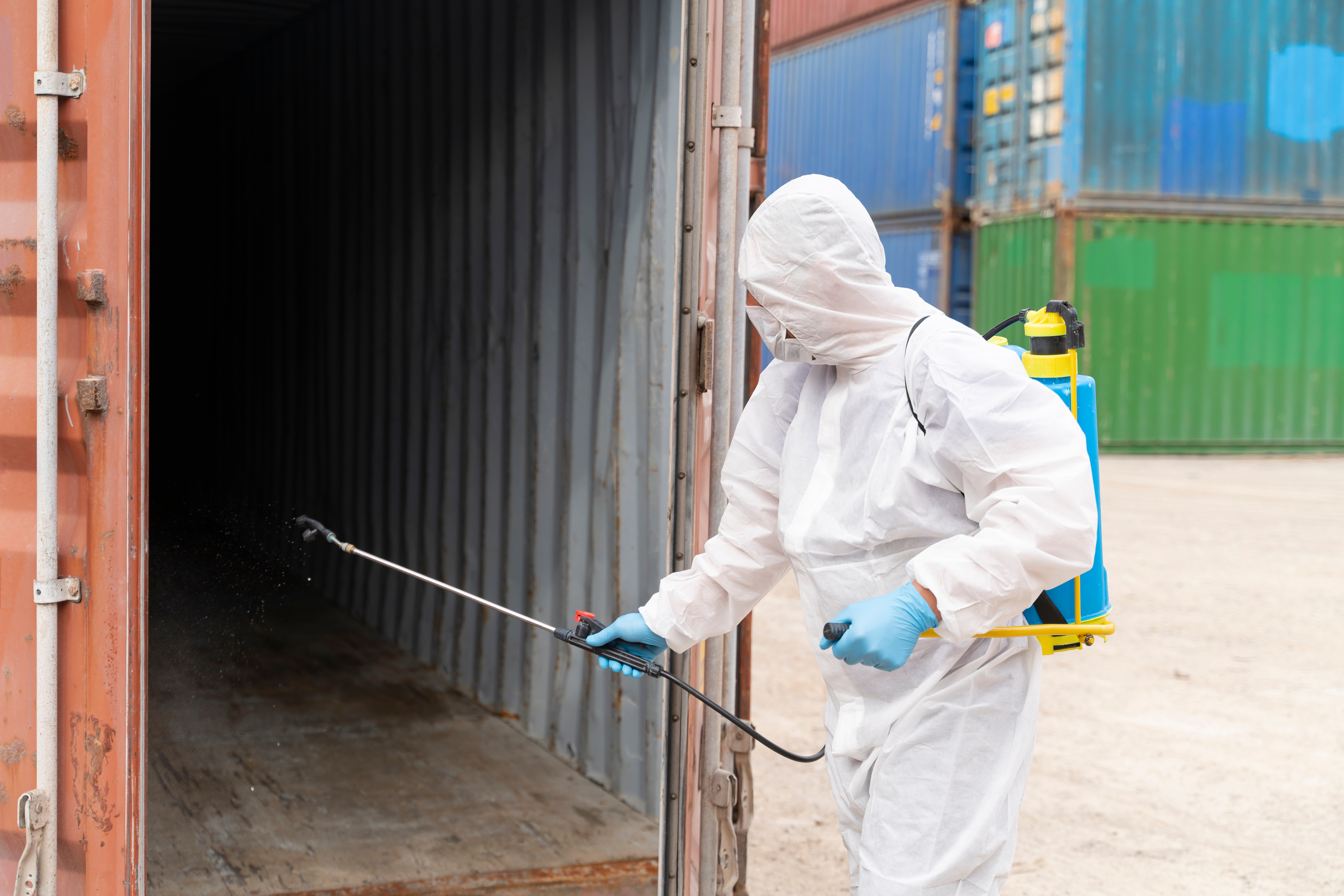 To minimize exposure to health-hazard chemicals we:
Conduct a COSHH risk assessment

Carefully examine the property as part of the pest treatment

Recommend the best course of action based on the type of infestation and its severity

Make sure the baits with rodenticide can't be reached by children or pets

Provide non-toxic and eco-friendly pest control services like steam treatment or heat treatment for insects

All services are provided by certified and trained experts

Professionals wear protective clothing

People or pets can come back to the treated areas only after the fumigants have dispersed

Recommendations before and after the job are done

Report with detailed information on the treatment carried out
The RAMS meaning and its purpose in pest control
RAMS (Risk assessment method statements) is a set of documents that a company prepares after performing a risk assessment. As part of this systematic process, risks and hazards are identified, analyzed and controlled.
By conducting risk assessment, Fantastic Pest Control defines the necessary measures to provide a safe work environment, reduce risk and prevent incidents. Our pest control services are performed by trained and experienced specialists who follow all guidelines and do the job according to the right method statement. Considering all information gathered through the risk assessment enables us to provide high-quality treatments and people's health and safety.
Types of warehouse pests
Rodents in warehouses - Most warehouses share several common characteristics - they store items on pallets, have one or more large doors, and encounter mice and rats on occasion. Usually, warehouses are built in industrial complexes surrounded by fields, woods, rivers, creeks, and railroad tracks. It's for sure that mice will be outside the warehouse most of the year. Rodent infestations are almost guaranteed if you don't apply proper warehouse pest control.
Moths in warehouses - Pests can thrive in factories, warehouses, and depots. A wide variety of stored products are susceptible to moth infestations. A moth larva can cause considerable damage to stored goods. Textile and carpet businesses can struggle with moths. Goods exposed for too long can get contaminated or damaged. Warehouse moth control can be done by fumigation. We offer non-chemical treatments, specialised heat treatments, and traditional insecticidal treatments to stop warehouse moths.
Stored product pests in warehouses - Pests such as stored product insects (SPIs) are a major concern in the food industry. Whether flour weevils or biscuit beetles, these pests can ruin vast quantities of food if left uncontrolled. Your warehousing facility can suffer from costly downtime due to stored product insects. The biggest concern is that the insect's cast skins or pupal casings can contaminate food. Your cereal doesn't need that extra crunch!
FAQ Warehouse pest control
Q: How do you control rodents in the warehouse?
A: Taking a proactive approach to rodent control is important in warehouses and large buildings. Keep all doors closed and seal any exterior openings to keep pests out. Keep products off the floor and at least 18 inches from the wall so you can regularly inspect it.
Q: Do warehouses have rats?
A: Whether it's food, clothes, furniture, or paper, rats and mice are a major concern in storage warehouses and production facilities. As they chew through just about anything they find, they damage products, buildings, machinery, and equipment.
Q: How to get rid of rats in warehouse?
A: One of the best ways to get rid of rats quickly and effectively is by using traps. If you want to kill rats fast, use snap traps. To get effective pest control management, call Fantastic Pest Control.
Q: How do you rodent proof a warehouse?
A: Rather than regular doors, install automatic doors or install dividing screens to restrict rodents' freedom of movement. Make sure pest entry points are sealed and do regular pest inspections.
Q: What are the most common types of warehouse pests?
A: Rats and mice are major concerns in storage warehouses. Rats will gnaw through any stored goods, including food, clothes, paper, and furniture. Cockroaches, moths & stored product insects are also common.
Q: How often should pest control be done at warehouse?
A: It is recommended that if you do not have a history of pest activity but still want peace of mind or for compliance purposes, have a pest control contract put in place, with quarterly visits being sufficient in most cases.