Book Effective Steam Treatment Service against Bed Bugs
Choose an eco-friendly alternative to eliminate bed bugs
Skilled, trained and equipped technicians
A quick and powerful solution against bed bugs
Non-toxic treatment, completely safe for your home
Discreet arrival with non-branded vehicles
Why our Pest Control Steam Treatment in London is your Best Choice
Bed bugs are among the most hated pests that you can find in a British property. They multiply pretty fast and do so in a very short period of time, which makes their eradication challenging. They are cruel biters that feed on human blood in the night, which can lead to health risks and other inconveniences such as:
Allergic reactions: sometimes bed bug bites can lead to skin irritation, tightness in the chest, swollen lips etc. If you have any similar symptoms, we advise you to immediately seek medical care.
Stress: waking up with bite marks, without knowing what the cause is, can and is very stressful. Bed bugs are excellent hiders. On top of that, they can spread extremely quickly, making the whole idea of an army of insects waiting for you to go to bed even more terrifying.
Insomnia: scratching those itchy bites all night long can lead to some serious under eye circles.
Contact us when a bed bug problem occurs. Arrange your booking via:
Phone call;
GoFanastic app;
Online booking form;
Live chat.
A survey will be organised. Then you can continue:
Pay for the inspection, without a further treatment;
With the steam treatment;
The steam treatment can be applied against:
Bed bugs (mostly recommended)
Other bugs.
Enjoy a property free of bed bugs. To prevent them entering again:
Wash your sheets regularly;
Check under the mattress for bed bugs;
Avoid buying second-hand furniture.
How the Steam Treatment Service Works
Survey
We send a professional exterminator onsite to check the level of infestation and the affected areas. Then he will decide how to proceed next.
Treatment
A special machine that heats up steam to 180° C (356° F) is used which is able to eliminate bed bugs on all stages. The service is totally insecticide-free, completely safe for your family.
Observation
The service is done with only one visit. Anyway, we highly recommend you to regularly observe the situation. If the bed bugs appear shortly after the treatment, contact us again.
Prevention
The expert will share with you advice on how to prevent from bed bugs in he future. In the end of the service, he will give you a copy of a report regarding the service process.
Check Few of the Benefits you can Get
Special perks
become a member and get many deals and special perks for a whole year
Free rescheduling
make changes anytime you wish;
Transparent policy
No hidden charges
24/7 customer support
contact us anytime that suits you best
Bed Bugs Steam Treatment Cost
The cost of our steam treatment service for bed bugs is calculated based on the number of bedrooms at your property and whether you pick a standard or a discounted price with a Fantastic Club membership. The rates for our service in London are as follows:
Bed bugs steam treatment prices for 1 bedroom property
Service Type
Price

Fantastic Club

| Standard
Inspection (without a treatment)

£38

| £45
Treatment

£402

| £425
Bed bugs steam treatment prices for 2 bedroom property
Service Type
Price

Fantastic Club

| Standard
Inspection (without a treatment)

£38

| £45
Treatment

£497

| £525
Bed bugs steam treatment prices for 3 bedroom property
Service Type
Price

Fantastic Club

| Standard
Inspection (without a treatment)

£38

| £45
Treatment

£592

| £625
*Read our terms
- Prices are applicable for residential properties only.
- No further charges go on top of the rates except parking and congestion, if applicable.
- £50 additional charge on all night jobs (night job is considered between 8 pm and 5 am appointment time)
- T&C and Minimum call out charges apply. When we calculate the price, we also take into consideration the area's dimensions and the time of the appointment. All prices and deals are valid for areas within M25. Note that prices may vary for areas outside of M25, call in for more details on your location.
-If your property has more than 4 bedrooms, contact us for a quote.
---
Join the

Fantastic Club and get:
- 15% OFF your first booking
- Earn credits toward future bookings
- Access to exclusive member-only deals
- Premium, last-minute slots
Get an instant quote and check our availability in your area
What to Do Before and After the Steam Treatment Pest Control Service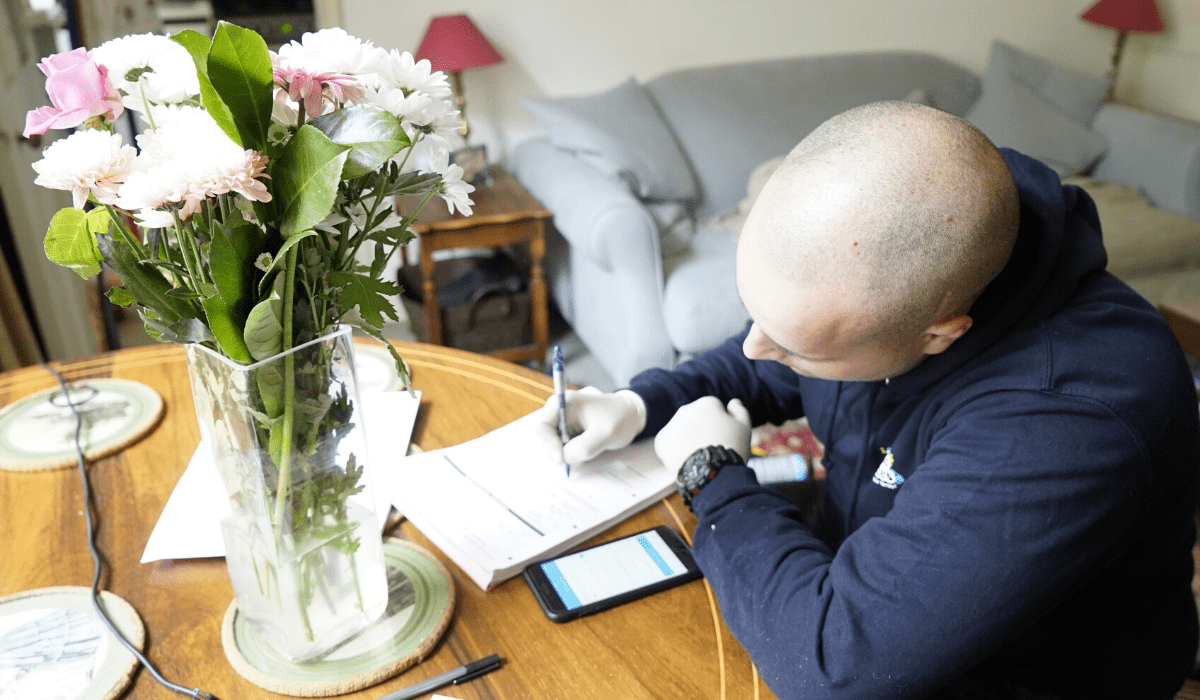 Before the service:
Remove all bedding including sheets, pillows, and covers;
Empty wardrobes;
Remove clothing, shoes or other belongings from the areas that need to be treated;
Ensure access to the property.
After the service is completed:
No need to stay out of the property for hours after the service;
No need to keep pets away;
No need to sleep in the treated room to lure out the bed bugs;
You can clean after the treatment if necessary.