Skip the line, request and book a service online
CHAT
Moth heat treatment London
Eradication guaranteed the same day
Inspection and follow-up visit are included
Eco-friendly and chemical-free moth control method
Suitable for domestic and commercial properties
How does heat treatment for moths work?
Survey
A thorough inspection will determine the extent of the moth infestation. An experienced pest technician will provide instructions on how to prepare for moth heat treatment.
Treatment
Afterwards, the technician will bring heat treatment equipment. The heater maintains the room temperature at a constant 56°C and kills moths instantly.
Observation
If moth activity is still present after the initial treatment, the pest control technician can come back to inspect the property and perform a second treatment as part of the guarantee.
Prevention
In addition, the exterminator will provide some useful tips to prevent future moth infestations. Additionally, a copy of the treatment report will be given to you.
Learn more about moths
Check our tips, tricks and other useful information regarding moths
What is heat treatment for moths?
The most common method of controlling moths is heat treatment. Moths at every stage of their life will be instantly killed in clothes and carpets by the high temperature.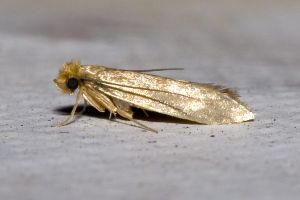 Heat treatment is the best method of moth pest control, as it penetrates deep underneath carpets to destroy larvae and eggs. During the treatment, the temperature of a room rises above 56°C. At this temperature, insects of all stages of development will die.
The service provides an effective solution against moth infestation. During the actual heat treatment process, the pest expert will use a professional heater, so the temperature is high enough to kill off the moths and their eggs. The entire treatment is chemical-free, without pesticide residue.
As one of the most efficient pest control methods, heat treatment gives up to a 100% guarantee and is the perfect option for people with health concerns or who want an environment-friendly pest solution.
Preparing your home for moth treatment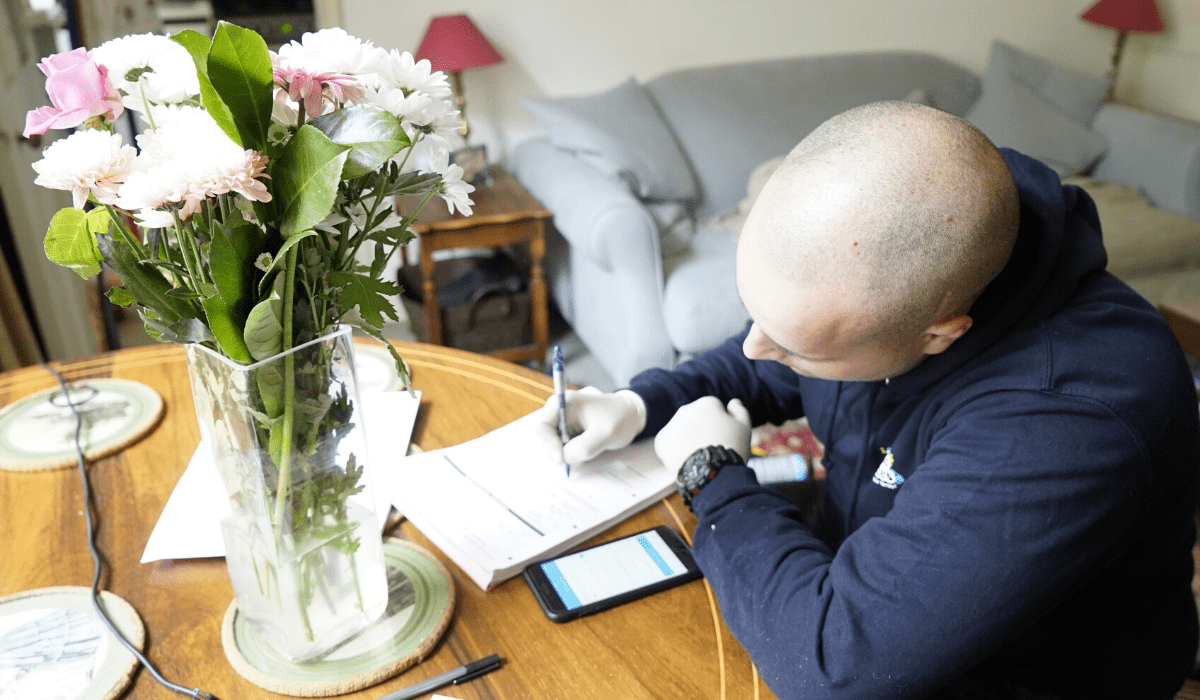 How do I prepare for a moth heat treatment?
Prepare for heat treatment by putting items such as shoes, stuffed animals, toys, books, etc., that are under the bed in open laundry baskets. Hanging items must be arranged so there is enough space between them for heated air to circulate.
What to do after a moth heat treatment?
After the treatment is completed, you can start cleaning. Begin by vacuuming all soft surfaces thoroughly. While cleaning, it is essential to remove all dead insects and their eggs.

As a member of the Fantastic club, you can get £30 OFF for 10 different services within 1 year.
Moth heat treatment services in London
Q: Will heat kill clothes moths?
A: Temperatures above 50°C for at least 30 minutes are required to kill clothing moth larvae and eggs. Pesticides are known to contain carcinogens, which are harmful to humans, while heat treatments completely help avoid these risks.
Q: How effective is heat treatment for moths?
A: Pest-killing chemicals are not only harmful to humans, but they also do not eliminate moth eggs. Heat treatment kills every stage of the moth's life cycle. Therefore, infestations are far less likely to occur again.
Q: How much does moth heat treatment cost?
A: To treat moth infestations, pest control companies usually charge per room. Rates may vary depending on the treatment type and the property size. Average heat treatment costs £520.
Q: What is removed during heat treatment?
A: Items such as electronics, paintings and heat-sensitive medications should be removed from the treatment area. Heat treatment should be conducted with all occupants, plants, and pets out of the premises
Q: How do I get rid of moths quickly?
A: Wipe surfaces down with soap and water and thoroughly vacuum cracks and crevices. Hang a small cloth bag with rosemary, thyme, cloves, lavender or bay leaves in your wardrobe and place them in your drawers.
Q: Does heat treatment work for moths?
A: Heat treatment is generally recommended against moths. It is an eco-friendly pest control method and has a 100% guarantee against moth infestations. You can kill moths at every stage of their life with heat treatment, in clothes, and on carpets.