Squirrel Control
Emergency treatments available
Full treatment guarantees best results
The service is discreet and not hourly-based
We use traps and humane dispatch
We Offer Professional Squirrel Control Services
You might have pictured squirrels as these innocent and cute fuzzy critters that roam the woods all day long in search of food. But since you're here, then you surely know by now what a nuisance they can be. Homes near parks and other green spaces often experience problems with squirrels, especially when it comes to attics and backyards. If that's the case, then Fantastic Pest Control can help you with an effective squirrel control London service.
The services of Fantastic Pest Control have an average score of 9.8 / 10 as rated by 361 precious customers.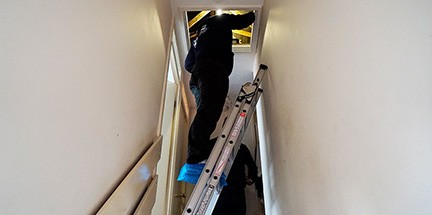 Your Fantastic pest control specialist will take a look around your property to determine the level of infestation.
He will figure out where the squirrels come from and how they enter your property. Then he will get to work.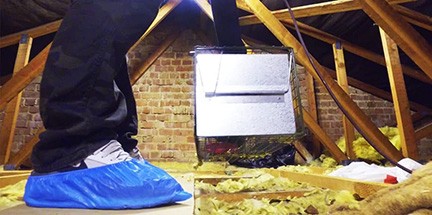 Your fantastic pest controller will resort to cages and baits to capture the pesky squirrels. Squirrels are very suspicious of poisons, and that's why the Fantastic pest controllers have developed an effective, instant squirrel capturing method.
We use heavy duty non lethal cages to trap them and then dispatch of the squirrels in a humane way.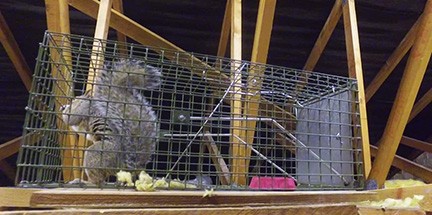 As part of your full squirrel pest control service you would need to notify us once there has been a squirrel caught so that the technician can return to inspect your property again and follow up on the work that has been carried out.
He will then check the cages and humanely dispatch of the squirrels that have been caught. The technician will replace the bait and you would still be able to take advantage of a third visit for a final check, during which he will also collect all cages.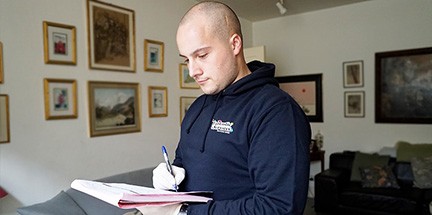 Your Fantastic pest control expert will offer you some useful advice on how to avoid future problems with annoying squirrels or other rodents bothering you.
Service
Full treatment with a 3-month guarantee*
Price type

Fantastic Club

| Standard
Squirrels control

£170

| £199
Full treatment with a 3-month guarantee*
£199
– Prices are applicable for residential properties only.
- No further charges go on top of the rates except parking and congestion, if applicable.
- £30 additional charge on all night jobs (night job is considered between 8pm and 5am appointment time)
* Full treatment with a 3-month guarantee consists of 1 major visit + 2 follow-ups in a 3-month period.
Frequently Asked Questions
How do I keep squirrels out of my garden?
To prevent squirrels from doing further damage, you can try to flood their burrows. The squirrels will then be forced to search for another shelter. Alternatively, you can use live traps with peanut butter or sunflower seed baits and then release the squirrels at another location.
Can you kill grey squirrels in the UK?
While it is legal to dispose of squirrels by either trapping or shooting them, this must be done without any unnecessary suffering (drowning, asphyxiation, or bludgeoning). Any violations of these regulations will result in a hefty fine, so a good alternative is to either visit your nearest vet or hire a professional pest controller to handle your problem in a respectful manner.
How can I safely trap a squirrel?
Squirrels should be trapped in the so-called live traps. There are many trap models available on the market, with the most popular options being cage traps, repeater traps, and one-way doors.
Are there any natural squirrel deterrents?
Planting daffodils or marigolds is a great way of keeping squirrels off your property. If you want them to leave your veggies alone, sprinkle the area around your plants with cayenne pepper or a mixture of water and vinegar. If the squirrels keep coming back for more – get a dog or a cat.
Do squirrels damage trees?
No, squirrels will simply shelter inside a pre-existing knot or a decomposed hole. If no such hole is available, they will instead climb up the tree's crown and build nests out of sticks and leaves.
Why do squirrels eat tree bark?
The reason for this is not yet clear, although it may have something to do with them searching for food, which they may believe is hidden underneath the bark layer. On rare occasions, squirrels will resort to gnawing on tree bark, but even then they won't cause any damage.
Do squirrels gnaw on plants?
Their diet usually consists of acorns, walnuts, sunflower and other seeds. However, these are not always available, so squirrels may switch to fruits, vegetables, or flowering plants instead.