Pest Control in Bristol
Pest methods approved by COSHH
Top-notch equipment
Service that includes everything
Highly trained pest controllers
Fantastic Pest Control Bristol - Get Rid of the Pests Today!
Dealing with pests is a pain, regardless if you're a homeowner, run a restaurant chain, or own a warehouse. While it's often times easy to encounter signs of their presence, finding where the pests live can be a tall order for almost anyone who doesn't know how to identify the animal they are supposed to fight.
So, allow Fantastic Pest Control to step in and eliminate the guesswork. We will dispatch a local and fully certified pest exterminator who will rid your property of the pesky animals in 4 crucial steps, all of which you can find listed in more detail below. The expert can perform the service in a 100% discreet way.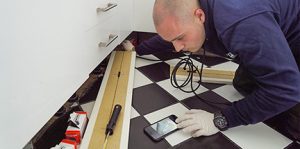 The specialist will not perform bed bug control or any other treatment until he has located the pest and assessed its population. Once he finds all hotbeds, the exterminator will consult you on the pest methods that he will use and will give you further instructions on what to do next.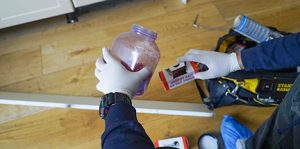 Elimination methods vary from pest to pest. Some, for example, can be killed (rodents, insects) while others can either be trapped or scared away (squirrels, rodents). The expert's van will contain everything needed to deal with the type of intruder that dwells within your premises.
To remove wasps, for example, the professional will use a paralysing powder, along with an extendable wand with which to inject it into the hive. Mice control includes proofing of all entry points with sealants and wire wool, as well as usage of traps and baits for bigger infestations.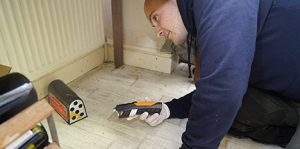 After the service is performed, you can request up to 2 more visits for free if you continue to be bothered by the animals. The pest technician will return to re-treat all affected areas with the same or a different set of products if he concludes that the pests have adapted to the treatment.
Please note that the extra visits can only be used if you booked a guaranteed pest control treatment. The guarantee is valid for up to 3 months after the initial service.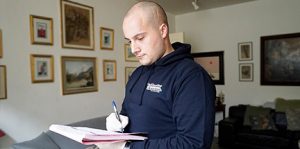 With the problem fully resolved, you can ask the specialist to give you mice and insect control tips in order to prevent future infestations. You can also request a written report for the service, where all products and treatment methods will be described in utmost detail.

A Few Words About the Local Professional
With the competition in the area becoming increasingly intense, Martin Grant makes a
difference by using a wide selection of products that have passed all COSHH requirements, but still remain exceptionally efficient against the type of pest they were designed for.
As a partner of Fantastic Pest Control, the exterminator is also uniformed, reference-checked, and has access to the latest equipment in the field to treat anything from a local coffee shop to a multistorey office building up to the same high standard our clients have come to expect.
He also advises the local exterminators in areas such as South Gloucestershire, North Somerset, Wiltshire and Gloucester.
More About the Services in Bristol We Offer
Rodent and Мice Treatment

To prevent the animals from escaping, the specialist will locate and isolate all their points of entry with wire wool, sealants, and other products. Traps and poisonous bait will only be used if the professional deals with an infestation of a bigger magnitude than usual.

Bed Bug/Other Treatments

Unlike other insect treatments, bed bug control is done in two visits and with two different insecticides to ensure their complete eradication. Your professional can also assist you if you are being bothered by spiders, moths, flies, carpet beetles and more. Please note that we cannot remove bees and that you will need to hire a beekeeper for this job instead.

Squirrel Control

To deal with the squirrel infestation, the expert will lay multiple traps with bait and will ask you to check on them every 10-12 hours. Once all animals have been securely trapped, he will arrive back to load them in the van and dispose of them in accordance to local laws.

Avian Control and More

To keep pigeons, other pesky birds and their acidic guano away from your rooftop, employees, and customers, the professional will place spikes, fire gels, and nets around key locations. The pest controller will refuse to kill any birds since this goes against the official laws.

Other commercial pest control services include:

Pest fumigation: spraying areas with special products to prevent an infestation;

Pest disinfection: spraying all recently infested areas with a powerful biocidal product that eliminates contamination.
Compare Our Pest Treatments to Other Companies
| | |
| --- | --- |
| Bristol City Council | |
| Work in office hours only; Weekend treatments are limited | We work 24/7, on weekends and bank holidays |
| There is a waiting list for pest treatments | We schedule your treatment as soon as you contact us |
Benefit From Expert Pest Control Not Just in Bristol, But Also in…
We can provide you with discreet or emergency services (or both) regardless of where your property is located within these areas. So, get in touch and show pests the door today!