Bed bugs heat treatment London
100% bed bugs eradication in one visit
Emergency bed bug removal services
Non-chemical heat treatment for bedbugs
A heat treatment kills bed bugs and their eggs
Certified bed bug exterminators
How does heat treatment for bed bugs work?
Survey
First, the bed bug exterminator will thoroughly inspect the infested area to identify potential hiding spots and determine the extent of the infestation.
Treatment
Pest experts raise the room temperature above 50 C using commercial-grade heaters to kill bed bugs and their eggs instantly.
Observation
The heat treatment is followed by a thorough inspection to ensure that all bed bugs have been eliminated.
Prevention
After the heat treatment, the bed bug exterminator will provide recommendations for preventing future bed bugs infestation.
How effective is professional heat treatment for bed bugs?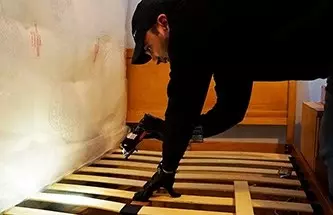 Heat treatment is the fastest and most effective method for eliminating insects, such as bed bugs and moths. Bed bug heat treatments use high temperatures in specially designed equipment to spread heat throughout a property to kill bed bugs and their eggs. At high temperatures, all stages of insects are destroyed, including eggs, larvae, and pupae.
Pest control chemicals do not affect bed bug eggs, so heat treatments are more effective. Unlike chemicals, heat can be used on most items, including clothing, bedding, and delicate fabrics. It can be used for residential or commercial properties such as guest houses, hotels or offices. It is an environment-friendly and sustainable solution to your pest control needs. As this method doesn't rely on insecticides, it is pet and child-safe and a perfect solution for people sensitive to chemicals.
How to prepare for bed bug heat treatment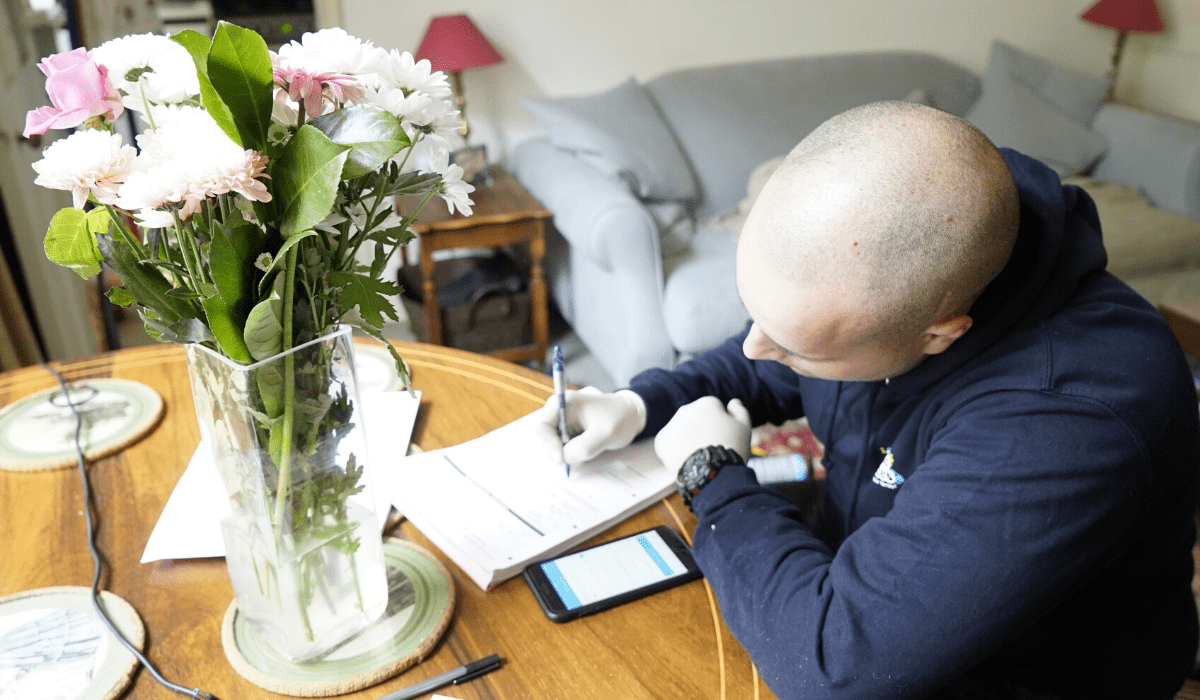 What should you do before bed bug heat treatment:
Place items stored under or on the bed, such as shoes, stuffed animals, toys, books, etc., in open laundry baskets to prepare for heat treatment. You should arrange hanging items so that the space between the items must be large enough for the heated air to circulate.
What to do after bed bug heat treatment?
As soon as the treatment is finished, you can begin cleaning. It is important to remove all dead insects and eggs from all your belongings when you are cleaning. Start by vacuuming all soft surfaces thoroughly. Focus on the outside crevasses, which are places where these insects burrow when the heat becomes unbearable.

As a member of the Fantastic club, you can get £30 OFF for 10 different services within 1 year.
Bed bugs heat treatment in London area
Bed bug heat treatment FAQ
Q: Can bed bugs survive after heat treatment?
A: Single heat treatment can eliminate 95% of bed bugs. Since the bugs are exposed to high temperatures, they will not be able to survive this treatment. Bed bugs hide inside walls and furniture when they sense a threat. However, heat can still get in.
Q: How long does heat treatment for bed bugs take?
A: The duration of the heat treatment is 3-4 hours per room. Bed bugs and their eggs die within 90 minutes at or 50°C. During heat treatment, the air temperature in the room is usually around 60°C.
Q: How much does bed bug heat treatment cost?
A: Most pest control specialists charge per room to treat your bed bug infestation. Depending on the type of treatment, the rates may vary. Heat treatments tend to cost a bit more than chemical treatments. The average cost of bed bug heat treatment is £520.
Q: Can I sleep in my bed after bed bug heat treatment?
A: Heat is very effective at killing bed bugs and their eggs on the same day. You can sleep in your bed without worrying about bed bugs biting you during the night.
Q: Does bed bug heat treatment ruin electronics?
A: Fine electronics are sensitive to heat, and you should remove them from the room to prevent damage. Since the room temperature goes above 56 °C, our clients are instructed to remove heat-sensitive items.
Q: Should I vacuum after bed bug heat treatment?
A: In the case of heat treatment, you can vacuum within a couple of hours after the treatment. The technician will provide you with full instructions, however.
Learn more about bed bugs
Check our tips, tricks and other useful information regarding bed bugs.