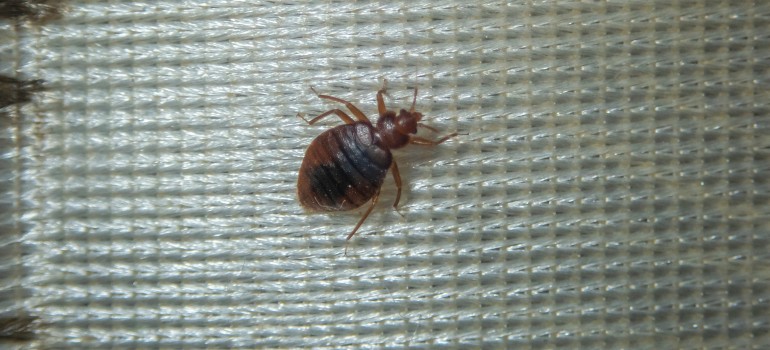 Heat treatment is the most effective method of getting rid of bed bugs. The high temperature (above 56C) destroys bed bugs regardless of their life stage, including their eggs. Additionally, it is less time-consuming than chemical treatments.
Bed bug heat treatments are far more discreet today than they used to be. Due to modern technology, properties nowadays are heated from within, so it is no longer necessary to run pipes into them, which once made an infestation obvious to neighbours.
As an owner, taking all the necessary steps to prepare the property for bed bug heat treatment is your responsibility. 
Let's talk about how you can prepare for bed bug heat treatment in your home.
How to prepare your bedrooms for heat treatment
As part of the preparation for bed bug heat treatment getting your bedroom ready is of utmost importance.
Begin by moving all beds that require treatment at least two feet away from the walls. The pest control technician needs access to the entire perimeter of the room, i.e. any furniture, such as drawers pushed against the wall in the bedroom, needs to be pulled away to allow the technician to be able to treat around the skirting boards in the room.
Hoover all the areas again after moving the furniture away from the walls, with high attention to the bottom of skirting boards or cracks (this is where bed bugs commonly hide and lay eggs).
Before the treatment, you will have to remove all the bed linens and wash them at 60 -90C. Preventing further bed bug outbreaks requires a careful approach. When bedding or mattress is too heavily infested to be treated, you may have to dispose of it. A pest technician can help you determine the best method of getting rid of your mattress without the risk of spreading bed bugs.
It is also necessary to remove any storage items or boxes stored under your bed.
How to prepare wardrobes and clothes
Clothing is an excellent place for bed bugs to hide. That is why this is an essential part of heat treatment preparation. Clothes that have been exposed to the infestation need to be treated as well.
You can leave clothing on hangers in your wardrobe, but it needs to be stored loosely. The heat will circulate around them and kill the bed bugs.
All other clothing should be washed in hot water and dried at the highest setting. Items that cannot be laundered and dried (including coats and jackets) may need to be dry-cleaned. Do not place clothing in an infested room/area until the treatment has been completed and the bedbugs have been eliminated.
Never place clothing into plastic bags as part of the bed bug heat treatment. The bag will not be affected by the heat, leaving your clothes prone to bed bug infestation.
How to prepare items sensitive to heat
Certain household items cannot be exposed to heat. As part of your bed bug heat treatment preparation, remove the items listed below:
Aerosol cans and other pressurised containers, such as deodorants
Glue
Paint
Lighters
Fresh Food
Computers
Wax products such as candles
Cosmetics and perfumes
Alcoholic drinks
Medications
In addition, take out all delicate picture frames and pictures before treatment.
Removing aquariums and fish tanks is a must before any kind of pest control treatment, including heat treatments. You should also take out plants from the property.
It is a good idea to unplug all electronics around the house. The reason is that high temperatures are less likely to damage electronics that are not powered.
What to do after bed bug heat treatment
After the treatment has been completed, you can enter your home. Upon return, air out the treated areas for a couple of hours to cool them down.
As soon as the treatment is finished, you can begin cleaning. It is important to remove all dead insects and eggs from all your belongings when you are cleaning. Start by vacuuming all soft surfaces thoroughly. Focus on the outside crevasses, which are places where these insects burrow when the heat becomes unbearable.
You can use any regular cleaning product on hard surfaces. Don't forget to clean the inside of every drawer, not just the outside of furniture pieces.
Following a bed bug treatment, you should still monitor your property for any bed bug activity.
After bed bug treatment, can you sleep in your bed?
Yes, you can sleep in your bed after bed bug treatment. Make sure the mattress and box springs are protected with covers. In case of surviving bed bugs in the mattress, the cover will prevent them from escaping.
How much does bed bug heat treatment cost
Depending on how many rooms you need to treat and how much time it takes, bed bug heat treatment costs vary. Small infestations are usually contained in a couple of rooms, at most, that need to be treated.
On average, treatments cost about £530. You'll pay slightly more for heat treatment than chemical treatment.
During an initial inspection, a technician can provide you with an estimate of the cost, how long the entire process will take, and what you should expect during the service.
Moreover, the prep work required before the first session can be quite time-consuming but following the instructions is crucial for achieving full eradication.
Are you dealing with a pest infestation?
You don't have to be alone in the battle against pests. Hire a professional pest expert!
Call us
Takeaways
Treatment with heat is the best method of eradicating bed bugs;
Bed bugs in all stages of their lives, including their eggs, can be destroyed by high temperatures;
If bedding or a mattress is heavily infested, you may need to dispose of it;
Certain household items cannot be exposed to heat, such as aerosol cans or any flammable chemicals;
Even after heat treatment, you can still sleep in your bed;
A full bed bug heat treatment is beneficial because it rids your home and belongings of bed bug infestations;