Pest Control Service in Birmingham
Quick and effective solution for any pest problem
Innovative approaches for the best results
We work until it's done – not hourly based service
Fully trained and RSPH certified pest exterminators
Your Birmingham pest technician will
S.T.O.P.

the pest problems today!

Survey

We send a certified pest technician to your residential or commercial property to thoroughly inspect it and detect the type of pest. This way he determines the best and most effective treatment.

Treatment

The pest control treatment is done with top - notch equipment for long - lasting results and pesticides provided by an official UK supplier. Each pest requires a special treatment and the Birmingham pest exterminator uses only approved and eco - friendly products for the sake of your health and safety.

Observation

After the treatment a follow - up monitoring is an essential part of our pest control services. This way the technician checks if the bothersome pest infestation is completely removed. For example, we offer guaranteed services that include up to 3 follow - up visits within 3 months, upon request.

Prevention

The expert pest controller closes any entry point he found. This step is important as if not done, the annoying vermins can enter again. Not only that but, the pest control specialist provides you with expert advice on how to proceed against future infestations.
Get Rid of the Pests Infestation with Professional Pest Removal Services
Birmingham is among the most pest-infested cities in the UK. Actually, there is a report released by the British Pest Control Association which says Birmingham is the most rat-infested British city. According to our company data, the most common pests that Brummies face are rats, cockroaches, bed bugs, fleas, mice, spiders, flies, silverfish, carpet beetles, ants, moths, and woodworms.
Fantastic Pest Control is expanding nationwide and our expert services will be soon available to every household and business place in the country. The Birmingham pest control team is already at your disposal to protect your property from annoying and dangerous visitors.
With state-of-the-art professional equipment and vast experience, the diligent technicians are ready to provide any infested local property with highly effective solutions. So, take advantage of our pest control services in Birmingham whenever you are bothered by bed bugs or other crawling insects.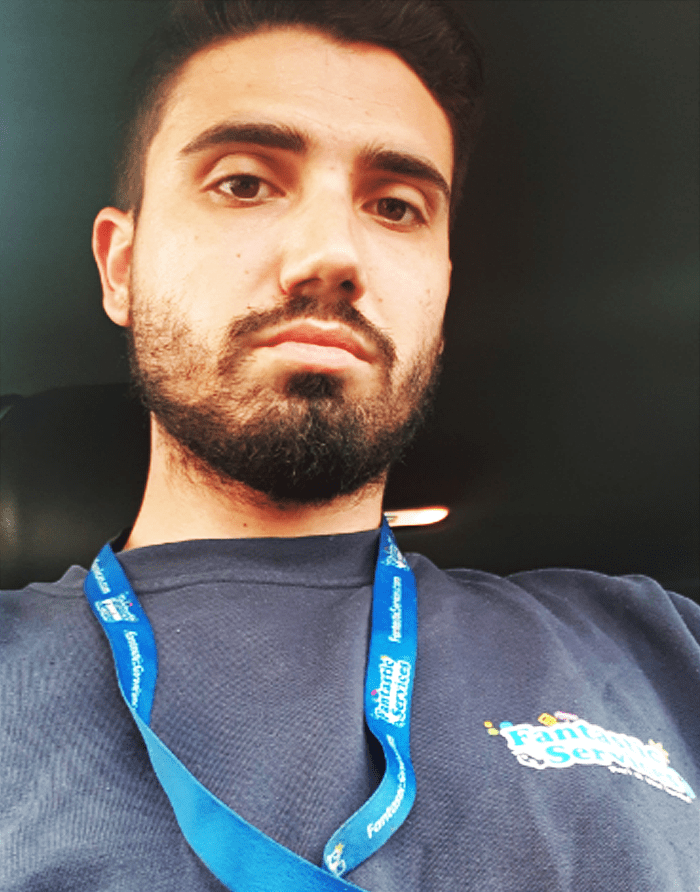 Read More About Your Pest Exterminator in Birmingham
Stefan Iulian is a pest exterminator who, over the years, has successfully resolved many emergency pest cases in Birmingham and the surrounding areas. He won Pro of the month a couple of times because he possesses a wide range of skills. Specialising in mice, rats, bed bugs, cockroaches, moths, beetles, ants, fleas, flies, silverfish, spiders, seagulls and pigeons, fogging, , Stefan is standing 24/7 to assist you whenever these creatures decide to pay your home a visit.
The advanced methods that he uses are suitable for both residential & commercial properties, while all used anti-pest products are supplied from a trusted UK provider. For your peace of mind, your professional can deal with any type of pest infestation in your local area in a discrete manner.
Stefan also oversees the quality of pest control services in Walsall.
The Various Pest Treatments Available Around Birmingham
Interesting Facts and Stats About the Pests in Birmingham
#1. Rodents such as mice and rats bring a number of problems when infesting houses or offices. Not only will they contaminate the area but they will cause damage to structure and belongings while making their way to your kitchen cupboards and your fridge. With more than 17,487 rat calls on record in 2019, we can safely say that Birmingham has retained its 2020 status as the rat capital of the UK.
#2. Bed bugs are nasty insects, extremely difficult to eradicate as they constantly grow resistant to treatments. According to a Birmingham-related study published in 2019, a total of 2 489 of that year's pest control call-outs were targeted specifically at bed bugs. And their continued and more frequent sightings in 2020 could only mean one thing – that their number has more than doubled over the past year.
#3. Cockroaches probably can survive a nuclear blast and will never become extinct. They even survived thousands of years ago during the extinction of the dinosaurs as they are able to adapt easily to changes. With 1 472 call-outs during 2019, these insects are among the most common in Birmingham. Cockroaches are fast to reproduce and you may not even notice their presence until the infestation has spread all over your home. It's unnecessary to mention how unsanitary their presence is but you should also know that roaches bring various diseases and can even unlock allergic reactions.
#4. Birds can transmit diseases and even carry bird mites that usually feed on pigeons but if there is no source around they can suck human blood as well. During 2019 we received more than 1 000 requests for bird control which was an all-time record to us.
Research a pest from our library
See How Fantastic Differs from Other Pest Control Providers
| | |
| --- | --- |
| | Birmingham City Council |
| We offer same-day, weekend and bank holiday appointments. | No emergency treatments at your disposal. |
| Our services are not hourly based and your exterminator will stay until the procedure is complete. | Fixed-time appointments. Any extra time is charged per hour |
| Wide-ranging pest control procedures at your disposal | Limited variety of pest treatments |
| Offer wasp nest treatment all year - round. | Wasp treatment services done ONLY throughout the summer months |
Other Areas Near Birmingham Covered by Fantastic Pest Control
When dealing with pests, it's extremely important to tackle the infestation as soon as possible. Once the pests have spread, it becomes more time-consuming, expensive and stressful to deal with the invaders. This is exactly why we've been trying to provide our services in areas that are close to Birmingham. You can now book a local pest exterminator in the following areas as well:
Postcode coverage:
B1, B10, B11, B12, B13, B14, B15, B16, B17, B18, B19, B2, B20, B21, B22, B23, B24, B25, B26, B27, B28, B29, B3, B30, B31, B32, B33, B34, B35, B36, B37, B38, B4, B42, B43, B44, B45, B47, B48, B5, B6, B62, B66, B67, B68, B7, B72, B73, B74, B75, B76, B8, B9, B92, B99
Certified by