Pest Control in Bromsgrove
Safe elimination of a variety of pest issues
Bringing advanced equipment and products
Fully insured and certified exterminators near you
Easy booking options during & outside business hours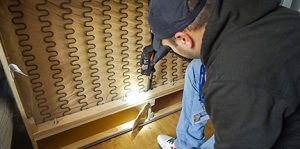 Without a proper assessment of the scale of your pest problem, the technician will not be able to suggest the most efficient anti-pest treatment your infestation calls for. Hence, the pro will identify all the signs of pest activity (ex: droppings, damages, stains, etc.) before proceeding with the actual pesticidal application.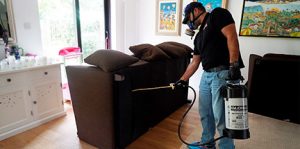 Mice, wasps, fleas, bed bugs - you name it - we know the exact method of how to exterminate the vermin for good. The local pest specialist will spray, dust, seal, lay baits and whatever it takes to eradicate the infestation safely and with your intact reputation in mind.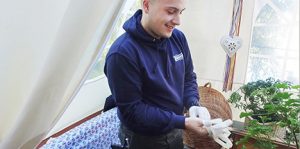 If our bed bugs control service is completed in two visits for that extra peace of mind, rest assured that you can take advantage of the same approach with any other service from our list. Just schedule one of our fully guaranteed multiple visitation booking options to become eligible for up to two additional visits, free of charge.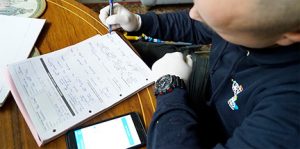 Tips provision on how to proof your home or business against future pest recurrences is an integral part of our pest management process. Hence, the pest exterminator will diligently explain to you what to do and what not to do to prevent the same problem from happening again.
Fast Response to Your Pest Extermination Needs in Bromsgrove
If your home or commercial facility requires expedient pest control treatment in Bromsgrove, we want to hear from you! Below, you can check out other locations that we also serve: