Pest control in London
Same-day bookings
Experienced local pest technicians
Availability 7-days-a-week
Child- and pet-friendly pest control methods
How our pest control service in London works
1. Inspection A crucial part of each pest control service in London is an inspection of the property. That way, the pest exterminator will be able to determine the type and severity of the infestation. Based on that, he will choose the most suitable treatment to resolve the pest problem.
2. Treatment Depending on the type of the pest, it might include spraying or fogging of affected areas, heat or steam treatment, or sealing of small entry points. No matter the case, the London pest exterminator will choose the proper course of action and help you eliminate the intruders.
3. Follow up Some infestations require more than one visit, and with our guaranteed pest control service, additional visits can be organised upon your request. After a certain time, the specialist will return and re-examine the property. If there are still signs of infestation, he will proceed with further treatment.
4. Prevention Our London pest specialist will share helpful advice and give you some tips on preventing further infestation. Following his recommendations will guarantee that your property won't be reinfested again and assure the best results from the pest control service.
Fantastic pest control in London for homes and businesses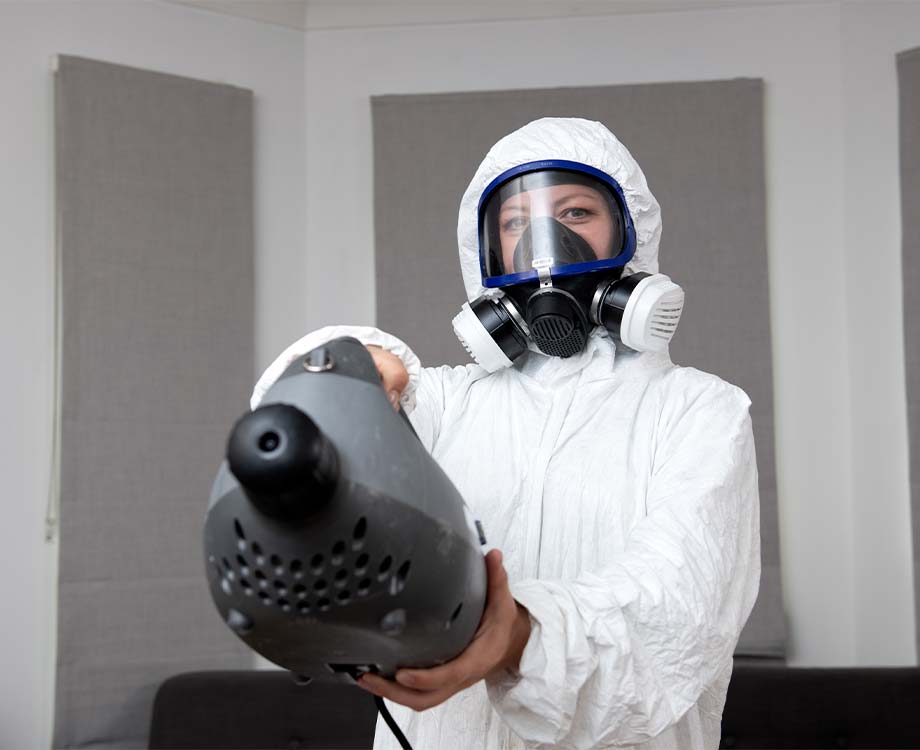 Fantastic Pest Control in London provides high-quality service in the city and the areas around. No matter if the pest problem is in your residential or commercial property, we will be able to assist you and help you get rid of the infestation.
Certified local exterminators carry out our pest control services in London. With years of experience behind them, the professionals will tackle any pest problem regardless if it's mouse, rat, bed bug, cockroach or moth infestation.
Customer satisfaction is a top priority. Our services are not hourly based – the technician leaves the premises once the job is entirely done. We stay until we restore your property's sanitary and hygienic conditions.
Tried and tested pest control methods for lasting results. Every treatment will be performed to the highest standard, assuring the intruders are eliminated and your place is safe.
Some of the available treatments in London
Research more pests from our library
Frequently asked questions
Q: Can we schedule a visit on weekends or after hours?
A: You certainly can! You won't be charged extra for weekend bookings. After work hours, however, an additional fee is applied.
Q: How long will the service take?
A: There are many factors to consider, including the size of your property, the level of infestation, and the condition of the affected areas.
Q: Do you offer pet-friendly pest control?
A: We apply insecticides at low concentrations. This means they are strong enough to kill tiny insects but are harmless for people and pets. However, it would be best to keep any pets (fish included) out of the treated premises for a couple of hours until the insecticides settle and dry.
Q: Can I change the date and time of my booking?
A: To view, edit, or reschedule your booking, all you have to do is go to your Fantastic account. Once you're in the 'Dashboard,' it's easy to find and edit your bookings.
Contact Fantastic pest control for a pest-free home
Looking for a reliable London exterminator? Look no further than our team of professionals. We're ready to tackle any infestation, big or small, every day of the week. Don't let a pest problem get out of hand - schedule an appointment with us today. We offer flexible booking times and can even accommodate emergency treatments. Give us a call now.
Postcode coverage:
BE, CR, EC, EN, HA, KT, N, NW, S, SE, SW, W, WC
Other locations we cover nearby London