Using the latest proven techniques
Done by certified and insured local pros
Lasting protection against re-infestation
Available all week long, even during holidays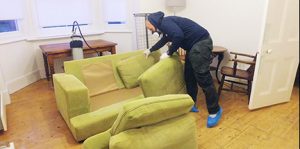 The exterminators are well acquainted with the diurnal and nocturnal habits of most pests, and will waste no time in locating their hotbeds and assessing their population.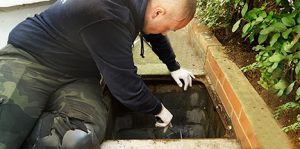 Once the infestation is properly evaluated, the pest controller will choose the most appropriate pest control method to deal with the threat. If the professional encounters rodents, he will lay down poisonous baits and use sealants, expanding foam and wire wool to block their entry points. For insects, he will usually use a variety of spray-based products to de-infest the area.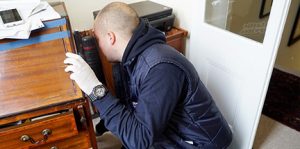 By booking guaranteed bed bug control or another form of pest treatment, you can request up to two extra visits for free if you are still bothered by pests after the initial session. The specialist will then track down the remaining critters and perform another round of treatment, if required.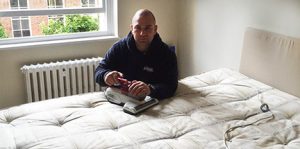 Unfortunately, there is no one way to keep the pests at bay forever. The local professional will, however, prolong your property's protection by using quality rodent-proofing materials, as well as pesticides and insecticides with a residual effect that will discourage new pests from arriving.
Let Us Introduce You To Your Local Pest Controller
Meet Irving Moss who is responsible for providing you with effective anti-pest solutions. He has been working with us for a few years now. He is an experienced franchisee who boasts attention to detail and professional approach when assisting customers in Coventry during an unwanted pest situation. The local pest control expert holds a COSHH certificate and Public Liability Insurance. Irving is qualified in tackling rodent infestations, insects invasions, bird infestations, and more.
To take advantage of his skills and expertise, give us a call or submit our easy-to-fill contact form.
If you live in Stoke-on-Trent and Wolverhampton, you should know that Irving is also responsible for the quality services in those areas.
Common Pest Infestation and How We Deal with Them
Insects - crawling or flying

Our expertise in the pest control sphere shows that some types of insects require stronger insecticides and a couple of treatments in order to completely eradicate them. The team in Coventry will adequately determine which method and products will suit best for your needs. Keep in mind that for bed bug treatments, there are some preliminary preparations you need to do before the team arrives.

Squirrel & Bird Control

For these type of pest control services, we get hired more frequently than you might think. Both commercial and residential property owners seek help from us to put bird repellents or squirrel traps. Rest assured that we do so in a safe for you way. We simply install special squirrel traps, gel repellents, and bird netting to keep them away.

Commercial Solutions

Unfortunately, business and industrial properties are not safe from pests as well. And when there's an issue, there has to be someone to help solve it. That is why in Coventry, anyone can resolve the pest problem with tailor-made anti-vermin solutions proved by Fantastic Pest Control. We can give commercial clients reasonable quotes and take care of their properties as well, regardless of the size.

Mice and Rat

The local pest expert arrives at the time for the appointment at your site. He will give a comprehensive inspection of the entire property and locate all possible entry points. Then all holes will be sealed to block rodents from coming into your house. Last, but not least traps will be placed in strategic places in order to catch the specimens that are still inside of the house.
Fantastic Benefits for People Who Choose Fantastic Pest Control
| | |
| --- | --- |
| Coventry Council | |
| Takes three days to respond. | We have 24/7 customer support. |
| Doesn't offer fox control services. | We can help you keep fox away from your property. |
| Has discounts only for people on social benefits. | Our discounts are available to everyone. |
Don't Delay, Use Expert Pest Control in Coventry!
You can call us at any time to arrange your pest control service. Our friendly customer care representatives will gladly answer all of your questions. Also, you can get a free quote online by completing our easy-to-fill contact form. And even if your property is technically not in Coventry, contact us anyway! We also service Solihull, Nuneaton and Bedworth, Rugby and Warwick.