Fast, discreet and efficient service
Guaranteed results with our 3-visit treatment
Trained and experienced technicians
Inspection and prevention included
Fantastic Pest Control in Liverpool for Homes and Businesses
The Fantastic Pest Control Company is now fully operational in Liverpool and we can help you tackle any pest problem! Our services are available for both domestic and commercial properties in the city and the nearby areas.
This comes at a time when the available PCOs (pest control officers) are in short supply. According to a study by the British Pest Control Association, their availability has been significantly decreased as a result of the current austerity measures and changes to local authority financial models. This is why Fantastic Pest Control has partnered with local exterminators to provide quality pest removal for local residents and businesses and ensure a safe environment. We achieve this in four steps: evaluation, treatment, follow-up visits and prevention advice.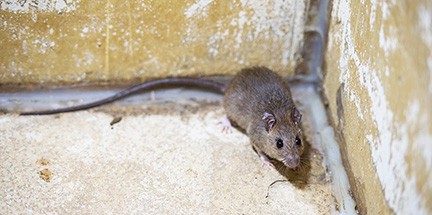 Fantastic Pest Control conducts rodent management in Liverpool by capturing or eradicating the vermin present at the property and blocking the entry points they use. For mice extermination and rat control, the professional uses effective mouse baits and rat traps which he places strategically around your home.
Usually, it takes more than one visit from your local exterminator to ensure that the treatment will be 100% effective. This is due to the rodent's smart nature which requires a frequent change of the bait. But we don't stop with just that - your pest control technician can also assist you with the removal of rodent carcasses and will seal any entry points during his first visit.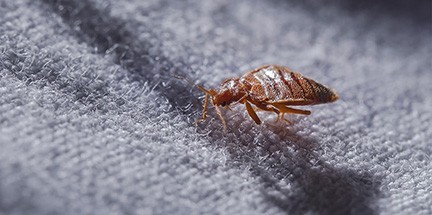 The bed bug treatment in Liverpool is done in at least two visits by your local exterminator. The first one aims to eradicate the adult population, while the second bed bug removal (which is done about a week later) aims to eliminate the newly hatched troublemakers.
The technician uses specialised, commercial-grade insecticides for a successful bed bug extermination and long-lasting protection of your property. Since this insect develops resistance quickly, your exterminator will make sure to change the products he's using for the bed bug treatment.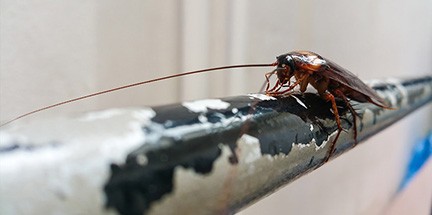 Usually, only a single visit is required for a cockroach control in Liverpool.
After he inspects your property, the technician will apply a special roach bait gel that is incredibly effective at attracting and poisoning the troublemakers.
As a final measure, the pest control will apply a cockroach insecticide that has a prolonged residual effect. This will keep the roaches at bay and will dramatically minimise the chance of re-infestation.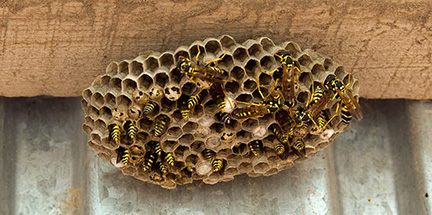 The Fantastic Pest Control exterminator in Liverpool is fully equipped for a wasp nest treatment. For this service, your technician will spray the nest with a powerful insecticide that has an immediate knock-down effect. Thanks to its prolonged and powerful repelling effect, no wasp will be left buzzing in your property.
The wasp control is done in a single visit from your local exterminator.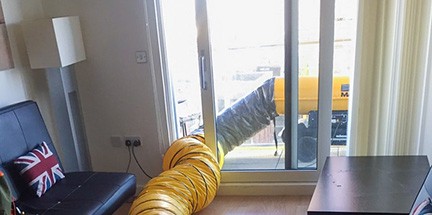 Our bed bug heat control procedure is the last resort to everyone who have severe insect problems.
The treatment is designed to target the insect's weak spot in terms of high temperatures and it is so potent, that it delivers a 100% successful result. The heat treatment involves the use of professional grade heaters which raise the room temperature to unbareable for bed bugs degrees, thus effectively killing them in all life stages.
The heat treatment is also suitable to rid you of other insect problems such as fleas, moths, carpet beetles and more.
What Makes Our Pest Control Services Different?
Our pest removal methods differ because they are 100% effective but we also strive to be as humane as possible. The treatment we will apply at your Liverpool property depends on the type and level of infestation and we plan the procedures in such a way as to get results fast. Be it rodent control, cockroach control, flea control, or bed bugs control in Liverpool, the technicians will apply the most adequate treatment for your specific case.
| | |
| --- | --- |
| Liverpool City Council | |
| Aims to deal with your request within five working days. | There is no waiting list. |
| Emergency jobs on Fridays ONLY for requests made by 1 p.m. on Thursday. | Full 24/7 availability for emergency jobs, including weekends and holidays. |
| Appointments are available on specific days in separate areas listed by postcode. | The pest technician can arrive anywhere at any day of the week. |
| The council doesn't offer bed bug heat treatment | We offer heat treatment for bed bugs and other insects |
Meet the Local Pest Exterminator in Liverpool
Josh Wright is the pest technician responsible for the quality services provided in Liverpool. He oversees each step of the process to make sure that the local exterminators follow best practices when dealing with pests. He's also responsible for the treatments provided in Cheshire West and Chester, Wirral.
Josh has several years of experience behind his back. In the past, his focus was the rodent and insect treatments but since he started working with Fantastic Pest Control, he also mastered bird pest control, bed bug control and the heat treatment procedure.
What Treatments are Available in Liverpool
Insect Pest Control

From bed bug control to fleas, ants, cockroach removal and more, your local pest officer will rid your domestic or business property in Liverpool of the problem. We use quality products when fighting insect infestations because quality means long-lasting protection after the service is complete. We also do bed bug heat treatment in Liverpool and the surrounding areas. The treatment is designed to bring a quick end to a variety of insect infestations, including bed bugs.

Rodent Control

Rats and mice create a lot of havoc and spread germs everywhere they go. Both your home and your health can bear heavy damage if you leave a rodent infestation untreated. Our comprehensive mouse control and rat removal also cover rodent proofing which helps to protect your Liverpool property from future re-infestations.

Bird Control

Birds and pigeons, in particular, pose a great risk to property facades in Liverpool. Your local exterminator will be able to assess the situation and come up with an appropriate solution to your bird problem. In our bird control procedures, we utilise tools such as spikes, repellant gels known as "fire gels" and more to fight off the pesky birds.

Pest Control for Businesses

Our solutions are flexible and can suit even business requirements and governmental laws. The local exterminators are completely skilled and geared to conduct pest control on a commercial scale while having in mind the particular requirements for each type of business be it a restaurant, hotel or a shop.
Our coverage in and around Liverpool
Fantastic Pest Control is known to offer emergency treatments around the Liverpool area. You can contact us at any time of the day,
seven days a week and we will make sure to dispatch a local pro as soon as you need him.
We also cover the following nearby areas for your convenience:
Don't postpone the treatment, contact us as soon as you notice any sign of pest presence.