Guaranteed bed bug eradication with heat treatment
Pest controller availability is updated in real time
Key pick-up and delivery service upon request
Safe rodent, bird, insect, and squirrel treatments
Now You Have Fantastic Pest Control in St. Helens!
One is for sure, when you leave your pest problem to a Fantastic professional, you can easily relax that the service will be carried out in compliance with industry-set standards and COSHH safety codes. You can now easily book Fantastic Pest Control in St. Helens for a guaranteed extermination of the intruders. This means that your property will be treated with fully tested and approved pesticidal products and that all post-service procedures and warranty conditions will be appropriately observed.
The certified and experienced local pest exterminator will first inspect your home or business facility in St. Helens to determine the extent of the vermin infestation. Then, he will proceed with the most suitable rodent control, bed bug control or bird repellent treatment with guaranteed results.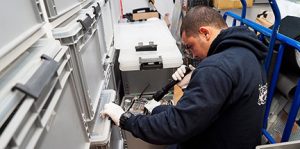 No matter the pest species at question, your local pest exterminator in St. Helens will always start his visit by inspecting the area carefully. He'll look for any signs of where the pest is hiding and will mark affected areas for treatment.
If your property is infested with rodents like mice and rats, the pro will seal the entry points they're using to get into your home;
If you have bed bugs, the pest controller will examine the most frequent zones that this pesky insect is infesting.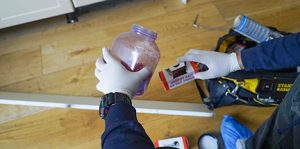 Once you pest technician defines the threat, he'll proceed to implement the most effective pest control technique to rid you of the pest.
It depends on the intruder but for our treatments, we use professional grade pesticides and insecticides that knock down the vermin quickly and have prolonged protective power to keep your property from re-infestation.
For our heat treatment in St Helens, we use industry grade heaters but finish off by spraying the surfaces with a residual insecticide. This way we kill off the entire bug colony but also ensure that your home is protected from insects for many months to come.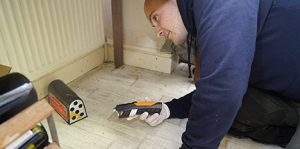 Getting rid of pests requires consistency in action, so for most infestations, more than a single treatment will be needed in order to completely destroy the intruders. If you've booked our guaranteed pest control, you'll be able to schedule the needed visits free of charge. Two-three visits by the exterminator are enough to rid of an entire pest colony and ensure that your home and family are safe again and for long.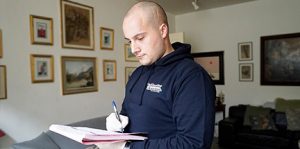 At the end of each treatment, the local pest officer will give you advice and tips on how to avoid further encounters with the insects and vermin. Following up on his post-treatment advice ensures that the pests will not reinfest the premises and the pest control procedure has worked to its full potential.
If your house was infested with mice or rats and upon your request, the pro will be able to install rodent proofing materials.
The Fantastic Pest Control Treatments in St. Helens
Rat and mouse control

Our rodent control procedures, and more precisely rats and mice control, include the application of powerful but pet-safe pesticides. They have a quick effect on the rodent population. Additionally, your local mice exterminator will proof entry points with wire and sealants to ensure that no rats or mice will be able to re-infest the premises.

To complete the experience, you can order a professional disinfection service with us to ensure that no remnants from the rodent activity are left behind and that the surfaces are disinfected from rat and mice traces.

Bed bug control

Bed bugs are notoriously difficult to exterminate but we've got the means to eliminate their entire population in just a few bed bug treatments. We successfully destroy bed bugs in all of their life stages, no matter the size of infestation.

For a successful extermination of this pesky insect, we recommend that you book one of our guaranteed options which include more than one visit. This will allow us to spray your home with products that complement the initial bed bug treatment and ensure that the entire population is destroyed and your home is protected for the following months.

Wasp nest treatment

Wasps can be extremely dangerous and cause allergic reactions in susceptible people. Don't attempt to take actions on your own and instead entrust the task to a local pest controller in the St. Helens area. He will treat the job as an emergency and will neutralise the aggressive stingers quickly and effectively.

For our wasp control, the pest officer will use a powerful knock-down powder that will destroy the wasps in a matter of minutes. This procedure requires only a single visit, as we inspect and treat the nest on the same day. 

House heat treatment

Our heat treatment procedures are effective against severe problems with bed bugs, moths, fleas, flies and other pesky insects. The exterminator will eliminate every trace of bed bugs by raising the room's temperature to degrees which the bugs can't stand. This is why the bed bug heat treatment has a 100% success rate of eradicating the entire colony in just a couple of visits. The service is often requested not only by homeowners but also by AirBnB owners, hotel managers and holiday let owners.
Get a Local Pest Exterminator in St. Helens Now
In an emergency pest problem, rest assured that you are fully covered by Fantastic Pest Control in St. Helens! We will get to your address without delay and free you of the pesky intruders. Customers in the nearby areas below can also take advantage of our express services:
For our local services, we work with exterminators who are located in or around your area. This means that we'll be able to respond faster and send out someone to attend to the matter as soon as possible.