Skip the line, request and book a service online
CHAT
Heat treatment for bed bugs and moths
A highly effective and quickest method to eliminate insects
Up to 100% elimination of insects in just 2 visits
Eco-friendly, time-saving and safe treatment
Inspection and spraying included
3-month insect-free guarantee
Suitable for domestic and business properties
Affordable and Efficient Heat Treatment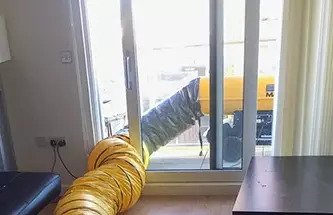 With time, pests are becoming more and more resistant to the various chemicals that are used in most pest control products. So what do you do when you've tried everything and insecticides just don't seem to work anymore?
This is where heat treatment services come in. It's an eco-friendly and child/pet safe method that guarantees the complete eradication of any insect infestations. Heat treatment can be used against bed bugs, fleas, cockroaches, woodworms, and moths! Save your home and family from all the dangers an infestation might cause, such as:
Damage to your clothes and other possessions by moths, cockroaches and booklice.
Possible allergic reactions from flea, spider and bed bug bites.
Disease-carrying pests contaminate your food.


How We Provide the Heat Treatment Service
Survey
We will send a specialist for a thorough survey of all affected areas in your property to check the type of pests and the level of infestation.
Treatment
After the survey the technician will bring special heat treatment equipment. The heater maintains the room temperature at a constant 56°C and kills bugs instantly.
Observation
Upon request, as part of your guarantee, the same pro will arrive 2 weeks later for an after care inspection to confirm that all bed bugs or other insects are eradicated.
Prevention
The professional will stay just a tad longer to provide you with handy tips on how to keep your home safe from potential future infestations.
Why Book Us for Your Heat Treatment
Availability
Same-day and emergency treatments;
Expertise
Vetted and fully insured pest control exterminators;
Flexible pricing
Payment upon completion, non-hourly based service;
24/7 support
Available 7 days per week, during holidays and evenings.

As a member of the Fantastic club, you can get £30 OFF for 10 different services within 1 year.
Things to do prior to and after your heat treatment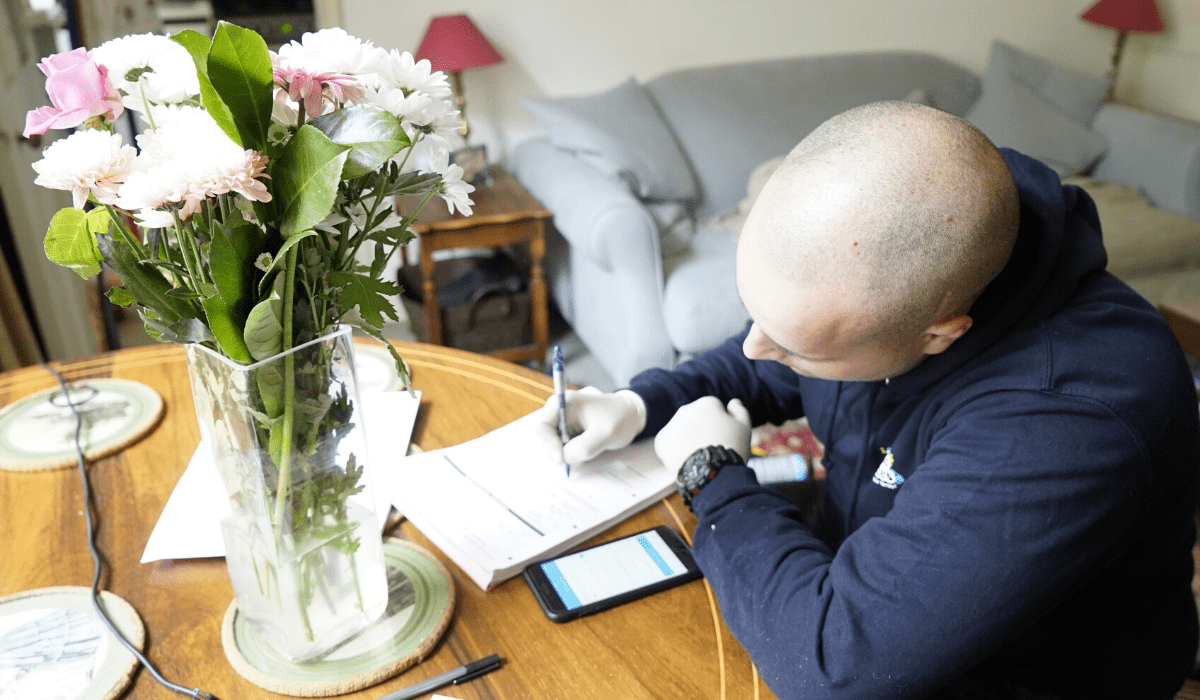 In order to achieve the maximum results of your pest control heat treatment, there are a couple of things that you need to do.
Prior to the service:
Empty your wardrobes and drawers of all items.
You might have to remove wax items, electronic equipment and synthetics.
After the service:
Depending on the type of pest that you've had, the technician will advise you on how to prevent any future infestations.
Don't leave any food out and regularly throw out your waste.
Q: Do heat treatments work for bed bugs?
A: Heat treatment is the most effective way to combat bed bugs since they cannot build up a resistance to heat, which kills them at every stage, including the eggs. Heat treatment is also an eco-friendly method for eradicating bed bugs.
Q: How to prepare for bed bug heat treatment?
A: To treat items stored under or on the bed, such as shoes, stuffed animals, toys, books, etc., place them in open weave laundry baskets. You should arrange hanging items in a way that the space between the items must be large enough for the heated air to circulate.
Q: How much does bed bug heat treatment cost?
A: The starting price for heat treatment of bed bugs in a home is £520. Initial inspection performed by pest control professionals determines the exact cost of treatment.
Q: How long does it take to heat treat a house for bed bugs?
A: The treatment typically takes between six and eight hours, depending on the condition of the area. The exact time it takes will be determined by the temperature and the equipment used.
Q: How effective are bed bug heat treatments?
A: Heat treatments can eliminate 95% of bed bugs with just one treatment which makes them highly effective. As bed bugs are exposed to high temperatures, it makes it difficult for them to survive after this treatment.
Q: Is heat treatment safe?
A: By raising the room's temperature, heat treatments kill bed bugs without chemicals. Heat treatment doesn't involve intensive preparation, aftercare, or toxic effects like chemical extermination. Heat treatment is entirely safe for your home's structure and appliances.
Heat treatment in London and the rest of England