Pest Control in Sheffield
Lasting results and pest proofing for your home
Tested and approved anti-pest products
Special equipment used to ensure the complete eradication of pests
Licensed and certified technicians with experience
Fantastic Pest Control in Sheffield to the Rescue!
We eliminate all nuisance related to home pests. If you have a problem with insects - flying or crawling, rodents, or birds, we assure you that we have the right team for the job. Our franchisees in Sheffield have the knowledge and means to solve your problem.
A pest control technician will treat your property for rodents or insects. He can also install bird-proofing spikes or fire gel to keep them away.
Fantastic Pest Control is your one-stop-shop in the fight against pests.
A local pro will arrive on-site and make a thorough inspection of the property. He will determin the type and the severity of the infestation and advise you on the necessary measures that need to be taken.
After the inspection, it is time for the actual treatment against the specific pest that is bugging you. All insecticides and pesticides that we work with are COSHH-approved and have long-lasting effects.
After the treatment, a close look should be kept on the property. If you book a full service, you get two follow up visits for your property. The follow up visits are done with the sole purpose of finding out if the treatment had been successful in eliminating all pests or if a second treatment is necessary.
Fantastic Pest Control wants to save your property from future infestations as well. That is why the pro will give you tips and advice on how to make sure pests will not re-infest your property.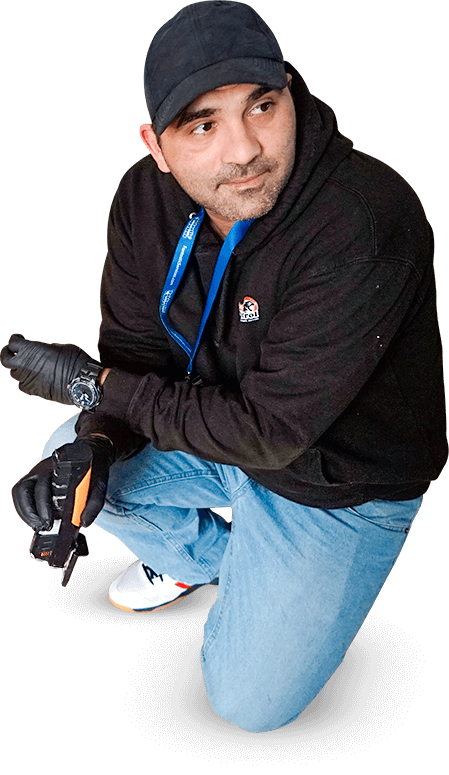 Who Works in Sheffield?
Daniel Bradley is the person who is in charge of the Sheffield pest control teams. He has been working in the field for years and has all licences and certifications. Daniel started out as a technician and is now responsible for an entire team.
His expert opinion helps guide the process and think outside of the box when there is a problem related to pests. He also works in other areas:
What Can Fantastic Pest Control Do For You?
Rodents Control

As experts with years in the professional field, the Sheffield pest control team has worked on many rodent infested properties. The team uses special pesticides, traps and baits.

Insect Control

Cockroaches, ants, wasps, silverfish, woodworm, or another type of bug infestation will be taken care of. Fantastic Pest Control franchisees are equipped with COSHH-approved insecticides and machines that can be used for treating even hard to reach places. Full extermination of all insects is guaranteed. You can also see our heat treatment service which is recommended for large infestations.

Bed Bug Removal

These tiny pests can infest your home and you'll probably find out only when it's too late. They usually nest near your bed and come out only during the night to feed on you. If you notice strange red dots on your body, it could be bed bug bites. Call Fantastic Pest Control in Sheffield for an emergency inspection and treatment.

Commercial Services

We can take care of your business or commercial property as well. We have experience in helping restaurants, office buildings, hospitals and schools to get rid of various types of pests. If you own a business or are in charge of maintaining high sanitation levels in a dining establishment, you can count on us to do the job.
| | |
| --- | --- |
| Sheffield Local Council | |
| Only offers discounts to people on social benefits. | Anyone can take advantage of our discounts. |
| Expensive services depending on the pest type. | A fair pricing system and custom-tailored services and prices. |
| Asks you to pay upfront. | You can pay us any time. |
You Can Also Rely on Us in Other Areas
We reach out to more areas than just Sheffield. Franchisee teams are available in the following areas as well:
Clover Lucchetti
Competent guys who take their job very seriously. They did a more thorough survey of the house than I was thinking of. They seemed determined to do their best to help me get rid of mice. Very pleased and impressed with the Sheffield pest technicians. Good job, mates!