Wide range of anti-pest methods
Secured service including proofing
All week round service availability
Trained and experienced technicians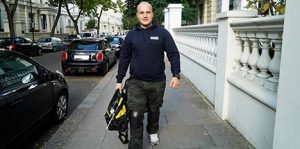 Before the initiation of a pest control session, the property needs to be entirely inspected for pest species. It is a must for the technicians to be informed about the scale and type of the pest infestation in advance.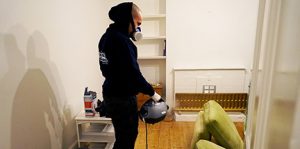 Once the property is inspected, the treatment begins. All places where signs of pest were spotted are sprayed with a specialised insecticide. All products used by the technicians are safe and do not expose our customers to health threats.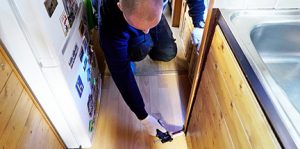 Upon completion of the pest session, an observation is required to confirm the positive results of the treatment. If you have booked a guaranteed service, the pest controller can examine the property once again for any signs of pests which have survived. If there are none, the job is almost finished. If not, he will repeat the treatment.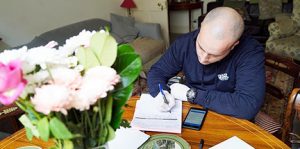 Simply exterminating the vermin is not always enough. Fantastic Pest Control goes beyond what other companies offer and we also care for your future. This means each pest technician is responsible for the pest proofing of your property before he leaves.
See the Person Responsible for the Pest Control Service in Doncaster
Daniel Bradley is the local exterminator who leads all professional teams in Doncaster. He decides what is the best way to help you exterminate the pest on your property and takes care of all steps required. You can trust his experience, skills and dedication, after all, he's been in this field for several years already.
Daniel also services nearby areas such as Barnsley, Leeds, Bradford and Sheffield.
There is Hardly Anything We Can't Take Care of When it Comes to Pest Extermination
Rodents

On a monthly basis, we receive many signals for rats and mice in buildings on the territory of Doncaster. This made us optimise the process of rodent extermination even further. You may rest assured that any Fantastic Pest Technician will fully eradicate the rodents.

Insects

Bed bugs, cockroaches, flea, silverfish, ants, flies, wasps - we eradicate them all, the list is not limited to these pest species, of course. Most often, a pesticide is used for the extermination but in case of severe infestations, heat treatment seems to be the better option for insect extermination.

Fumigation

This service targets common insect pest species such as fleas, flies, cockroaches, moths, carpet beetles and more. The local exterminator will arrive to spray your property with a powerful insecticide that has a residual effect on the surfaces. It will destroy all insects and will protect your home for many months to come.

Commercial pest sessions

Of all properties, the business buildings are most prone to financial losses because of pest infestations. And that's not all, employees may also get seriously harmed by pathogens if serious anti-pest measures are not taken on time. Call Fantastic Pest Control if your commercial building is infested by rodents, insects or birds.
| | |
| --- | --- |
| Doncaster Local Council | |
| Doesn't treat spiders and spider nests. | We will take care of your spider infestation effectively. |
| Requires call out fee | We don't. |
| To analyse and determine the kind of pest you have, it takes up to two weeks. | We send a technician to inspect your property and determine the pest on-site. No waiting. |
Call us Even if You're Living Nearby Doncaster
We do treatments all across Doncaster but our services are not limited just there. There is no problem to send pest technicians in the nearby areas like: Rotherham , North Lincolnshire and Wakefield .