Pest Control in Newcastle upon Tyne
Flexible services to cover your needs
24/7 customer care support
Available slots to fit your schedule
Guaranteed methods of extermination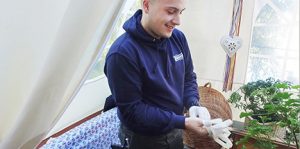 All treatments start off with a detailed examination of your property. The local pro will pinpoint the exact location of the intruders and will pick a suitable approach to extermination. It is vital that you follow all pre-treatment instructions to ensure that extermination takes place under optimal conditions and will bring the most desirable results.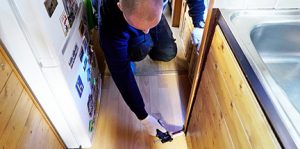 Once the exterminator determines the scope of his task, he will proceed with the pest treatment. We have different approaches depending on the pest at question. For rodents, we use powerful products, bait stations, and make sure seal off their entries; for insects, we apply pesticides with residual effect; birds are to be deterred away from the building using the latest solutions on the market.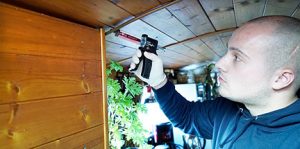 If you've booked one of our guaranteed services, you can schedule up to two additional treatments free of charge.
Moreover, you can schedule some of our additional services:
- Pest disinfection: we will send a professional exterminator to your home to spray treated areas with a biocidal agent which will decontaminate the areas;
- Pest proofing: the pest technician will return and install rodent proofing materials to prevent the vermin from making their way in.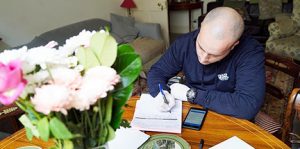 As professionals, we know exactly what it is that attracts pests, thus, we can give you valuable tips on preventing further problems with intruders. Your exterminator will gladly share with you his knowledge and will give you some tips to follow.

Meet your local pest technician
Simon Maxwell is the franchisee who represents Fantastic Pest Control in Newcastle upon Tyne and other nearby districts such as Stockton-on-Tees, Durham, Northumberland and Sunderland.
With several years of experience in the industry, he knows exactly how to locate and eradicate every pest, no matter the species. The vermin don't stand a chance because all local professionals are extensively trained, certified, and work with the latest products and equipment. Simon makes sure that all new exterminators are qualified to deliver great results and make sure the pests are gone once and for all.
Some of the services available in Newcastle upon Tyne
Rodent removal

Rats & Mice: the sneaky vermin can squeeze through tiny openings to get to your house. That's why we start off by sealing all potential entry points and proceed with the placement of poison. Mouse and rat treatments are usually completed in two or more visits by the local exterminator.

Squirrels: we use traps with baits to get rid of the pesky rodent. After that, we dispose of them in accordance with laws and regulations.

Insect control

Bed bugs: this pest is highly resilient and able to withstand even the most persistent DIY enthusiast. Our bed bug control procedures are quite specific - we use powerful insecticides to eradicate the population in a course of several visits. This is why we recommend scheduling our guaranteed procedures.

Wasps and nest removal: your wasp technician will use a powdered solution to paralyze the wasps.

Note: since bees are protected by law, we will not be able to treat them so you will have to contact a local beekeeper.

Birds

We use proofing solutions to deter pigeons and seagulls and discourage them from nesting. All pest technicians are equipped with professional bird netting, spikes, deterrent gel and even kites. The products we use are made of durable materials in order to protect your home or office for longer.

Proofing

Proofing: if you have frequent problems with mice and rats, we recommend booking your local exterminator to install rodent proofing materials. This way, their entries will be limited and infestations will be less likely to occur.
Delivering complete set of services with proven results
| | |
| --- | --- |
| Newcastle City Council | |
| We only treat a certain number of pests | |
| Provides only pest treatment services | |
Covering more than Newcastle upon Tyne
Pest infestations should not be taken lightly and treatments should not be postponed. Luckily, a local pest controller is just a call away, and if you're not from Newcastle upon Tyne, know that we also have teams in the following areas:
Being located near you means that we are able to respond even to emergency occasions. Additionally, you can schedule your treatment for the weekend and even on bank holidays.