Pest Control in Durham
Trained and experienced pest technicians
Safe pesticide products
Proofing measures after treatment
Hassle-free service scheduling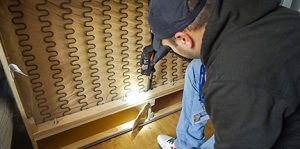 To complete the treatment with up to 100% efficiency, each pest controller needs to locate the source for the infestation, the type of the vermin and to find the most comprehensive way for their extermination. This is the first step that the pest controller will undertake as soon as he arrives at your property in Durham.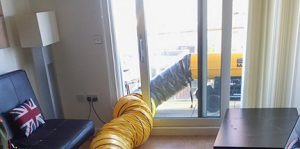 The pest, be it rodent, insect or bird, will be controlled in the most appropriate way, according to the situation. If it can be exterminated, the pro will proceed with the right treatment. Birds will be deterred with the help of nets or spikes. Squirrels will be trapped in cages - no pest will be left to walk or fly freely around your home or business property.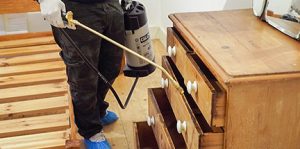 Once the service is completed, the pest technician will do a follow-up survey to confirm that the treatment has been successful.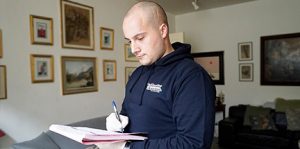 To pest proof the property against another infestation that can occur any time soon, the technician will fill any entry holes with a synthetic material. Additional measures are also taken when necessary.

Meet the Local Pest Specialist in Durham
Simon Maxwell is the professional behind any pest control service, which is scheduled and completed in Durham. He has a vast experience in managing pest professionals and knows the area of Durham by heart. With him, you can rest assured that any pest control job will be done absolutely hassle-free.
Simon also operates in the areas of Stockton-on-Tees, Northumberland, Newcastle upon Tyne and Sunderland.
Rodents

Mice, squirrels and of course rats are the vermin which are most often located inside the properties of our customers. The hardest to exterminate are rats - they come in great numbers and are very resilient and cunning. The pest experts at Fantastic Pest Control know what to do in order to trick the pest into consuming the pesticide or the bait in the rat trap.

Crawling and flying insects

Any type of crawling and flying pests in the UK will be eradicated with the help of specialised pest control equipment and COSSH-approved products. Treatments are always safe to anyone at home, including pets.

Birds

Birds in the UK are deterred, not killed. To make them stop alighting on your roof, the pest technicians use clever solutions, such as fire-imitating gels, spikes or nets. With the help of the professionals, you will forget about the troublesome flying pest in no time.

Pest control for business properties

Not just private but commercial buildings need pest protection as well. When there is an occurring infestation, an immediate treatment is required. Otherwise, there is risk of financial losses and health issues for employees - something that is a real burden to any business person.
| | |
| --- | --- |
| | Durnham Country Council |
| | No treatment for rabbits, foxes, woodworm, reptiles |
Durham is Not the Only Place We Can Send Help at
Our services are available across Durham but Fantastic Pest Control can be of help beyond this area. Don't hesitate to call whenever there is pest infestation at your home or business in the following areas: