Quality extermination using child- and pet-safe products
Emergency pest extermination in your area
Discreet services for homeowners and businesses
Guaranteed vermin removal treatments
Effective Pest Control for a Pest-free Home in Stockton
No amount of proofing can protect your home from pests and once they settle, they become difficult to remove. Fantastic Pest Control offers guaranteed pest treatments for Stockton residents and business owners. We tailor each service to your specific situation and with respect to the extent of the infestation. Thus, we offer guaranteed and emergency procedures to all our customers.
All local pest technicians are fully vetted professionals with years of experience in the field. They are certified, backgound-checked and fully-equipped, ready to handle the pest infestation with outstanding results.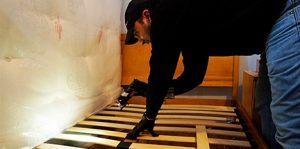 All pest treatments start with a careful evaluation of the current situation. Your local pest technician will examine the property to locate the pest, determine the scale of the infestation, as well as identify any entry points, if applicable. Entries, which are used by rodents, will be sealed off in order to isolate the mice and rats and prepare the area for treatment.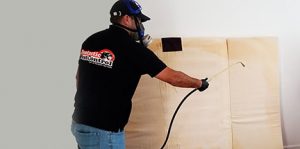 Depending on the pest species, your exterminator will choose and apply pest control products of a professional grade. These will not only knock down the infestation but will also provide all treated areas with long-lasting protection--a quality that over-the-counter products do not have.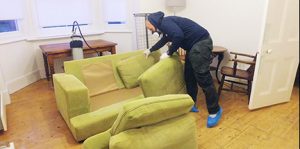 Different pest species have varied life cycles and some of the intruders will need to be treated more than once to achieve a full colony eradication. This is why we recommend scheduling our guaranteed procedures, which include more than one visit by a local pest controller. This way, we can ensure that the vermin will be completely removed from your home or office.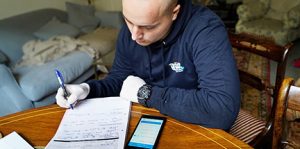 Each of our pest treatments concludes with an evaluation, performed by your exterminator. He will give you some tips on how to avoid pest problems in the future. Additionally, in terms of rodent control and prevention, he can install some proofing solutions to protect your property from the vermin.
Stockton's Local Pest Technician
Simon Maxwell is the expert who organises the workflow for all the pest experts in Stockton. With years of experience in the sector, he is able to evaluate the performance of all the exterminators and ensure the high standard of our services at all times. He also oversees the work of his colleagues in other areas such as Durham, Northumberland, Newcastle upon Tyne and Sunderland, and makes sure that the teams are constantly introduced to the new solutions in the pest control industry.
Some of the Pest Treatments Available in Stockton-on-Tees
Mice & Rat Control

Rodents are evasive and will hide as soon as they sense any sign of danger. This is why most infestations remain unnoticed until they develop. For our rat and mice control procedures, all local exterminators arrive fully equipped to locate and seal the entries they are using, and to conduct the rodent removal procedures.

Additionally and upon your request, the technician can install proofing devices around your home, which will decrease the chance of vermin entering your property.

Insect Treatments

We can eradicate a vast variety of flying and crawling pests such as bed bugs, flies, fleas, cockroaches, moths and more. For our insect control in Stockton, the local pest technician will use powerful pesticides as a single solution or in combination with other products. This way, he will manage to control the infestation effectively and will provide your property with a long-lasting protection.

Other Pest Control Services

- Heat treatment - we use a top-notch heat equipment in a quick and safe manner by sending a local pest officer to your property. We can deal with various types of insects.

- General property fumigation - a local pest technician will conduct a thorough fumigation treatment to eliminate all flying and crawling insect pests. The service is especially suitable for rentals after a tenant has moved out and will rid of any fleas, spiders, moths, flies and more.

Business Services

Our approach to commercial clients is always customised to their specific business needs. We've been helping many businesses around Stockton-on-Tees including restaurants, pubs, local retailers and supermarkets, office spaces, hotels and motels, and more. We offer single treatments as well as regular visits as part of an Integrated Pest Management programme.
Fantastic Pest Control - Your One Stop Shop
| | |
| --- | --- |
| Stockton-on-Tees Borough Council | |
| You have to quote for every service | |
| Prices for contracts are available upon request | |
Local Coverage in Stockton-on-Tees & Other Areas
If your home is invaded by pests, act quickly and book an emergency extermination in your area. We also service nearby areas, if you happen to live outside Stockton: