Pest Control in Sunderland
Variety of COSHH-approved pest control methods
Complete service with guaranteed results
Fist, inspection, then, treatment, and proofing at the end
24/7 assistance both over the phone and online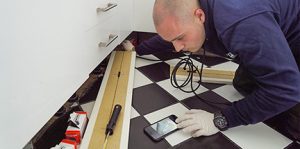 The first step to a successful pest infestation treatment is performing a throughout inspection of the entire property. Your local exterminator will take time to evaluate the level of the infestation and will try to investigate the whole situation from the beginning. This will help him come up with the most accurate pest management methods to help you enjoy pest-free premises.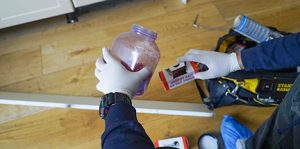 After the inspection, the pest technician will proceed with the actual treatment and apply the methods he has chosen. All of the pest exterminators have the experience and knowledge to apply the most appropriate treatment for each individual infestation. If they need to deal with rodents, traps and baits will be used. Professional, COSHH-approved insecticides will be used against common insect pests.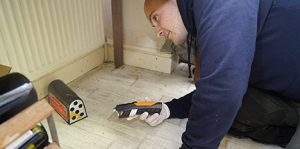 A second-visit is offered for some services in order to ensure the complete eradication of your pest infestation. If you want to take advantage of this feature make sure to book a guaranteed service when choosing your plan. The pest technician then will be ready at any time to come back and check/inspect your property (at no additional charge) for any residual pest activity that might linger on during a monitoring period of three months.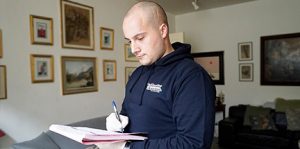 Last, but not least the pest exterminator will share with you some additional tips and tricks that can be done in order to prevent your house or office from future re-infestations. A service report will be also presented to you, which will contain a detailed information about warranty and safety regulations, as well as additional info about the methods and products used.

Get To Know Your Local Exterminator in Sunderland
His name is Simon Maxwell. He has been a franchise partner of Fantastic Pest Control for a few years now and has the experience needed to take down any kind of pest infestation. Simon works only with COSHH-approved pest control methods and has the equipment to provide high-quality treatments against rodents, crawling insects and birds.
If there are any signs of an infestation on your premises and you are living in the area of Sunderland, Simon can discreetly exterminate the pests and prevent your property from future reinfestations.
Simon also operates in Stockton-on-Tees, Durham, Northumberland and Newcastle upon Tyne.
Rodent Control

Rodents are known as pests who can transmit diseases, which can be harmful to humans. In addition to that, they can also be the reason behind structural damages such as cracks in the walls or chewed cables. Get in touch with Fantastic Pest Control in Sunderland to get your anti-rodent hassle-free solution.

Bird Control

Birds can cause structural damages too. Their droppings are harmful to the surface of buildings and can also cause risks to human health. However, fear no more because Fantastic Pest Control can provide professional and humane bird control solutions to domestic and commercial properties.

Wasp Nest Removal

Being stung by wasps or hornets is not a pleasant experience at all. Some people are allergic to stings and in some cases, this might be life-threatening. If you notice any signs of a wasp nest on your property, get in touch and schedule an inspection. The pest controller can even offer same-day treatment, subject to availability.

Bedbugs Control

All suspected areas of shelter including bedding, furniture and building structures will be inspected and treated by dusting or spraying them with an insecticide.

To complete a successful bedbugs treatment a team effort between the house/business owner and the pest technician is vital. There are a few ways you can help the pest controllers with the containment of the bedbugs. For example, you should launder all your infested clothing at high temperature, etc.
Fantastic Pest Control - The One Stop Shop
| | |
| --- | --- |
| | Sunderland City Council |
| | Asks customers to send insect sample which in many cases is impossible |
| | If you are still experiencing problems with rodents on the third visit - there would be an additional charge |
Get a Free Quote for Your Pest Control Needs in Sunderland Area
Call Fantastic Pest Control now and one of the friendly customer support representatives will guide you through the process of scheduling an inspection or an emergency vermin removal service in Sunderland. You can also count on the local pest exterminators in the areas below: