Pest Control in Nottingham
No аdvance payments required
Safe treatments with guaranteed results
Fully equipped local pest controllers
Customer support available 24/7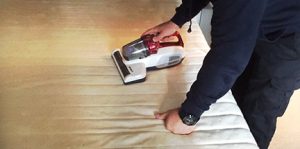 This is the initial step of every treatment. We need a detailed picture of the current pest problem you are facing. This proper observation is important for achieving good results. Your skilled technician will thoroughly identify every detail surrounding the type of pest in your property and will come up with a plan of action.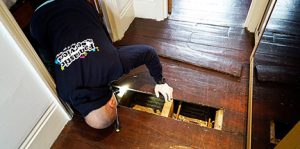 After the initial evaluation of the infestation, it is time for the pest technician to proceed with the actual treatment. Each treatment is tailor-made to meet the needs of every individual customer in the safest and the most effective manner. The pest expert will use only specialised equipment, pesticides or other tools for extermination, such as traps.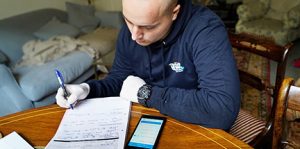 Monitoring the results is very important not only for the customers, but for the company as well. By constantly observing the situation after the treatment has been done, we can ensure that we can deliver completely pest-free premises.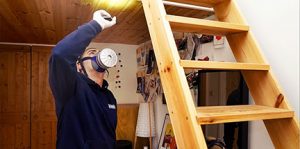 Every treatment ends with a thorough check of the proofed areas and personalised tips on how to prevent further infestations in the future.

Get Your Local Pest Control Technician in Nottingham
This is Peter Darvell. He has been a franchise partner of the company for a few years now and is one of the best-performing exterminators in Nottingham.
Peter gets lots of positive feedback from local customers because of his dedication and expertise in the industry of pest control. He is insured and COSHH-certified and can deal with even the peskiest pest infestations. If your residential or commercial property is infested with mice, fleas, roaches and more, fear no more as Peter can handle them all.
Peter also services Derby, Leicester and Northampton.
Long-lasting Pest Control Services for Both Your Residential and Commercial Property
Rodent Control

Rats and mice can be very destructive and cause serious health and property damage by contaminating food supplies, as well as storage and preparation areas. Fantastic Pest Control in Nottingham employs a range of tactics and techniques to control and eliminate rodents. The expert will use the latest approved rodenticides, proofing materials, and entrapment methods.

Bird Proofing

Birds are an essential part of our natural environment, but sometimes a need for bird pest control may arise. If your residential or commercial property in Nottingham is in such need, call us now! Our experience and individual analysis come together to offer you the most environmentally-responsible and effective combination of bird control measures in the area.

Insect Control

With Fantastic Pest Control in Nottingham, you get the most up-to-date techniques and technologies to completely eliminate or control all insect problems. Our insect control techniques include the implementation of environmentally-responsible and specialised insecticides. It is the expert evaluation of the infestation problem that is most important for achieving a satisfactory, efficient and budget-friendly outcome.

Commercial Pest Control

Commercial pest control is most effective if used on a regular basis, and is often underestimated until the infestation escalates. If you don't want to ruin the reputation of your operating business in the eyes of the public, wait no more and call Fantastic Pest Control in Nottingham. The team of pest control technicians is trained to the highest standards to provide tailor-made effective anti-pest solutions.
Nottingham Council vs Fantastic Pest Control
| | |
| --- | --- |
| Nottingham Council | |
| You have to be on social benefits to get a discount or a free service. | Discounts are available to everyone. |
| Has difficulties to service commercial properties. | Has a service designed to help commercial properties. |
Vermin Removal Services in Nottingham and the Surrounding Areas
We are available throughout every area in London to deal quickly and efficiently with any manner of pest control problem reported to us. From rats to insects and birds, we deal with pests across the entire spectrum with expertise. Below are some of the areas close to Nottingham that we are currently able to assist you in: