Pest Control in Reading
Safe and fast relief against a range of pests
Treating homes and businesses in your locale
Professional, fully insured local pest exterminators
Emergency callouts and flexible bookings
Say "No" to Vermin with Fantastic Pest Control in Reading
When a local pest exterminator near you is ready to assist you in the fight against hazardous pests, you can rest assured that the job will be completed promptly and in an expedient fashion. Some of the most recognisable pests in Reading are fleas, silverfish, ants and moths.
Hence, if you are in a situation of urgency, don't hesitate to get in touch with us now! We will treat your call with utmost priority and will ensure that a pest control specialist is sent out to your Reading property at once. He will arrive fully equipped with effective pest management products and will follow closely our 4-step vermin removal process safely and efficiently.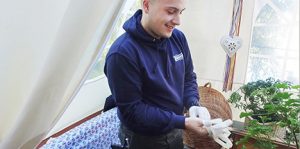 Upon arrival, the local pest controller will check carefully the affected areas in order to determine the scale of the vermin infestation. He will also identify the exact type of pest if you are in doubt about whether you have a bed bug or flea problem, for instance. Based on his findings, he will proceed with the most appropriate treatment.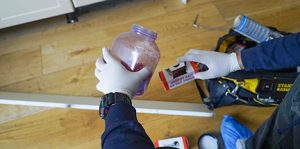 We work with professional pesticidal products, which are industry-tested for their safety for use in residential and commercial environments. Our pest control partners are fully qualified and insured to apply the most advanced and COSHH-abiding anti-vermin methods.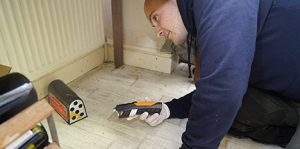 Monitoring is also an important part of our pest management processes. We prompt our customers to observe the situation after the initial treatment and call us straight away if they notice signs of further pest activity.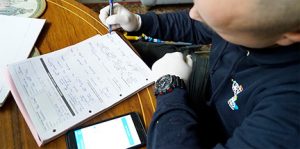 Prevention is another key element of the successful eradication of your vermin issue. Hence, the pet exterminator will not only offer post-service safety and warranty-related information but will also provide you with reliable proofing tips so that your property remains pest-free for long.

Meet Your Local Pest Service Provider in Reading
Bruce Rowe is our trusted franchisee pest control partner for Reading and the nearby areas. He is now the team leader of the local team of exterminators, hence, you can rest assured that he boasts outstanding expertise.
The local technician always arrives at your property fully equipped and prepared to combat any type of rodent or insect infestation. He can respond to your vermin situation at a very short notice, subject to availability and urgency. The technician will apply the most effective anti-pest treatment and offer his expert proofing advice to you.
Bruce is also responsible for the pest control around Wokingham and Windsor and Maidenhead.
#1. Did you know some moth species don't have a mouth and survive thanks to the stock of energy they collected during the caterpillar period? This doesn't mean they are innocent as their purpose is to reproduce. In Reading, we have treated approximately 1 200 properties against moths for the last few months.
#2. The nasty bloodsuckers can spread so quickly that the infestation can get out of control. Remember that fleas won't lay eggs in your carpet or furniture but they will do it on your pet. After that, the eggs will roll on the carpet. Anyway, more than 800 properties called for help regarding fleas infestation in the Reading area for the last 12 months.
#3. Silverfish are extremely unattractive, love moisture and dump places. So, the most commonly live in the bathroom. Reading's residents struggle from silverfish infestation and we've received about 500 call-outs by people complaining they have silverfish.
#4. Ants are problems to many homeowners especially those who live in houses. Especially, during the summer most probably an ant colony will invade your property in search for food. Only in the Reading area, we've treated more than 240 properties against ants infestations.
Research more pests from our library
Our pest control services give you more
| | |
| --- | --- |
| Reading City Council | |
| They charge additionally per tenant | We have fixed prices. |
| Customer care in office hours only | 24/7 customer service for your convenience |
Emergency Pest Treatment Services in Reading
When you need urgent help with a vermin infestation in Reading, get in touch with Fantastic Pest Control. We will assign a local pest exterminator to the job who will arrive at your property in a timely manner. We will also come to your aid right away if you are located in the following areas:
Certified by