Pest Control in Slough
Professional multi-visits pest control services
Fully qualified and certified pest exterminators
Flexible bookings and emergency callouts
COSHH-compliant methods and products
Solve any Pest Problem with Fantastic Pest Control Experts in Slough
Fantastic Services has been expanding nationwide and we are available in Slough as well. Local exterminators deal with a wide range of pests in both residential and commercial properties. All teams are equipped, vetted, and trained to deal with Slough's most common pests and more. According to our data, in Slough, people mostly struggle with infestations from fleas, ants, and moths. These seem to be prevailing. We also receive a lot of calls and bookings about rat control, bed bugs treatments, and cockroach treatments as well. Whether your home or business has a problem, we can take care of it. Take advantage of the experience and top-notch equipment the local teams have.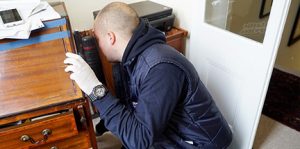 The pest controller near you will inspect the premises upon arrival. He will look for specific pest activity signs, such as droppings, stains, marks and damaged features or items. Based on his findings, he will be able to confirm to what degree your property has been infested.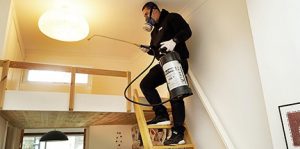 We apply rodent deterrent, removal and extermination treatments, depending on the type of animal you have a problem with. Furthermore, we specialise in wasp removal, bird control, insect control and professional fogging solutions.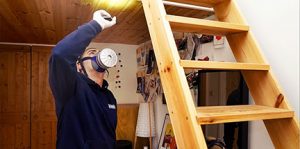 These are a must if you want to ensure that the last pesky rat or cockroach has gone for good. For your reassurance, we offer fully guaranteed 1-month and 3-months service options, which make you eligible to get one or two free visits, respectively, within the above time frames.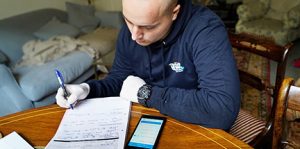 Once the treatment has rendered its effective results, you want to keep it this way. Hence, take advantage of our pest proofing expertise and follow your local pest service provider's tips on what to do and not to do so that you can enjoy a clean and healthy home for long.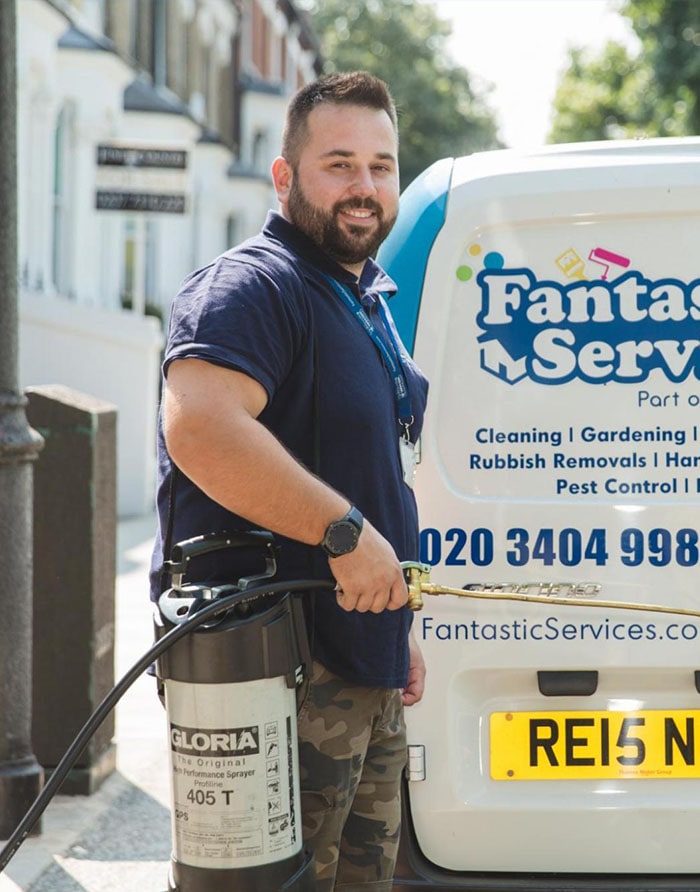 Introducing You to Our Pest Exterminator Franchisee for Slough
In Slough, we have appointed Colin Davies to head the local team of pest control technicians. He has a proven record of hundreds of successful vermin treatment jobs, hence, you can trust his experience and expertise.
The specialist will identify the type of infestation, your home or business suffers from, and will employ highly effective anti-pest methods to neutralise the pests' undesirable activity. He will treat your property in a safe manner, as well as provide you with further information on how to avoid future vermin infestations.
What pest control service do you need?
Interesting Facts and Stats About the Pests in Slough
#1. Did you know that ants do not sleep? It's true. So whenever you have an ants infestation in your home or business, just keep in mind that they are actively on the hunt for food. Per our data, the pest exterminators have helped over 250 households and around 100 small businesses in Slough with their ant problems. We can help you too.
#2. You may have heard the fact that fleas can jump 130 times their own height? This is also true. Bear in mind that fleas are no bigger than half a centimetre. So, an adult flea can jump up to 16cm vertically and up to 30cm horizontally. These parasites have become a growing problem in Slough over the past three years, per our company's date. We've treated about 500+ premises.
#3. Flies are not simply annoying and gross, they can also transmit a number of diseases, including E.coli and Salmonella. Whether you're having a fly problem in your home or in your business, Fantastic fly exterminators from Slough can deal with the infestation. In the past year, the teams have performed about 1000 fly control jobs.
#4. Interesting fact, there are over 2 500 moth species in the UK. The peak seasons of moths infestations are summer and early autumn, but oftentimes they can be active during the rest of the year. In Slough, the pest controllers are regularly called for inspections and moth treatments.
Research more pests from our library
Lots of Fantastic Advantages if You Hire Us
With a number of years of experience in the Slough and other areas, Fantastic Pest Control is a reputable and reliable company that many people trust to eliminate their pest problems. We can offer you more than your local council:
| | |
| --- | --- |
| | Slough Council |
| Work seven days a week, emergency services, 24/7 customer service over the phone. | Limited availability, strict working hours, no urgent appointments. |
| We ask the number of rooms to be treated upfront and tell you the real price. We do not charge you more on-site. | Solid charges for additional rooms for most of their insect control services. |
Swift Vermin Control Solutions in Slough
In an emergency pest situation in Slough, just get a Fantastic pest controller near you to help you deal with the problem. Whether you own a business property, a house or a flat, we will get rid of the pest infestation expediently and with outstanding results. You can also call us if you are located in the following areas: Bracknell Forest, Windsor and Maidenhead.
Certified by
Check out related posts from our blog