Pest Control in St Albans
Effective one-off or multi-treatment services
Pest control against insects,rodents & birds
All-in-one solutions: survey, treatment, proofing
Friendly & helpful customer care assistance
Firstly, we send an exterminator to visit and inspect the property. He will thoroughly check the type and level of the infestation. The information helps him determine what treatment will be the most appropriate for your case.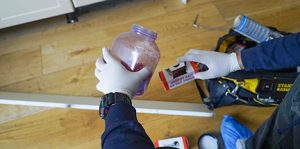 Next step, is the treatment. Depending on the type of the infestation and it's seriousness the technician can execute different methods of extermination. For example, insects can be treated with standard chemical treatment, heat treatment, fogging or steam treatment.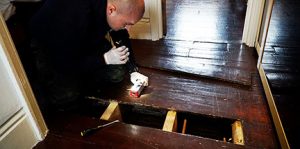 If you've requested a 3-month guaranteed treatment, the pest specialist will return to the property to check the situation. If necessary they will proceed to secondary treatment.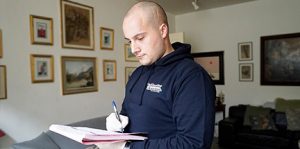 At the end of the service, the expert will hand in a report where they've described the whole process. Also, they will share with you some useful tips and trick on how to prevent future infestations.

We present you our fantastic pest control expert in St Albans
As a highly professional company we endeavour to provide an outstanding pest control services. This is why we work only with proven experts like Wayne Morrow. He is a COSHH- certified pest technician with more than 10 years background and always gives 100% at work.
He and his team have the great ability to find the initial pest problem and resolve quickly and effectively any complicated case. This built them up as a top-notch experts and a preferable pest exterminators to many households and commercial industries in St. Albans area.
Wayne is an open-minded and friendly person who will not only take care of the pest invasion but will, also, provide you with any pest-related advice you need.
Some of the Pest Control Procedures in St Albans
Interesting Facts and Stats About the Pests in St. Albans
#1. Mice consume food more than 15 times per day. For that reason, they build nests as close as possible to the food source so they can reach it easier. Food can be usually found in your property, so nesting there is a common behaviour. Mice usually look for a safe place during cold winter months. Fantastic Pest Control treated over 500 properties during the past winter season only in St. Albans.
#2. Bed bugs are so small that they can be barely spotted with a naked eye. You can get bed bugs after travel, from second-hand furniture, sleepovers and guests, public transportation etc. In St. Albans we've managed to treat approximately 340 properties with bed bugs infestations.
#3. Birds such as pigeons or seagulls are one of the main reason for structural damages and the grime around window sills, roof and gutters. Fantastic Pest Exterminators proofed more than 400 properties against pigeons only in St. Albans.
#4. Carpet beetles should be exterminated during their larval stage which is mostly impossible as they can be hardly spotted. The reason why is because not the adults but the larvae are the most destructive. They feed on leather, fur, feather, wool and other textiles. Fantastic Pest Control treated more than 500 homes against the little bugs in St. Albans for the past year.
Research more pests from our library
Fantastic Pest Control St. Albans Gets It Right Fast
If you require a same-day property inspection, anti-vermin treatment and pest prevention advice in St Albans, we'll do our best to help! Just call and our customer care team will arrange an appointment for you. Fantastic Pest Control is also available in:
Certified by