Pest Control in Redditch
Guaranteed results by local pest controllers
Compliance with COSHH standards at all times
Discreet execution with unmarked vehicles
Multiple-visits booking options if needs be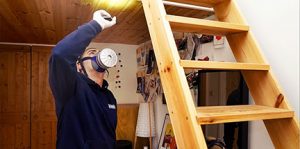 A thorough investigation of the affected areas is the first thing that the anti-vermin pro will do upon arrival at your premises. He will check for different pest activity signs, in order to identify the type of pest with precision, as well as evaluate the extent of the infestation.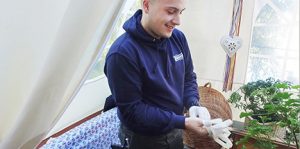 The local dedicated anti-pest specialist will arrive equipped with tools and products, which are industry-tested for their efficacy and safety. He will follow all relevant procedures and COSHH protocols to free you from the pesky intruders, whether you have a rat control, cockroach control or any other insect control issue.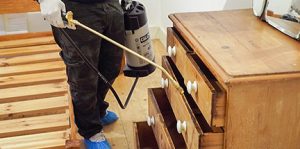 Some pests can be effectively treated in one visit. But this does not mean that you should not be watchful and pay heed to further pest activity signs. On the contrary, we advise you to monitor your property after the initial treatment and call us right away if you believe that a second treatment is due.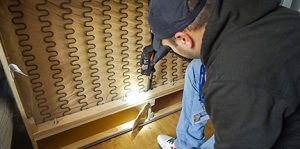 The local pest exterminator will specify different methods on how to protect your property and keep it vermin-free. He will also present you with a detailed service report, as well as offer warranty-related and safety information.
Need an Express Pest Control Assistance in Redditch?
Redditch is included in our emergency vermin removal service coverage, which means that you can benefit from our assistance on the same day of your call, subject to availability. The locales below are also serviced by us: Bromsgrove, Wychavon, and others.