Pest Control in Wolverhampton
Safe treatments with long-lasting results
Local and fully equipped pest technicians
Emergency services available if needed
Treating against birds, insects and more
Get Fantastic Pest Control in Wolverhampton from a Local Exterminator
Once they are in your home or office, pests can spread as quickly as fire. Call a local exterminator as soon as you notice any signs of mice, rats, bed bugs and other pesky creatures at your property. Fantastic Pest Control will tackle the pests in an effective manner, leaving no trace of the infestation behind. The local technicians are all certified and know how to eradicate a variety of pest species in the local area.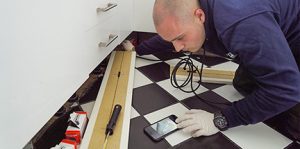 First things first. Your pest technician will check all areas thoroughly and will locate all infestation hotbeds. Missing a spot can be detrimental to the treatment's success, so your local pro will ensure that everything is checked thoroughly before proceeding with the actual pest treatment.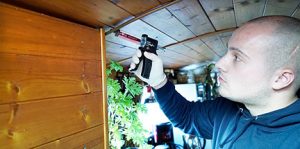 Once he has a good idea of just how severe the infestation is, the exterminator will be able to choose the best and most effective way of treating the buggers.
All technicians arrive with fully-equipped vans containing professional-grade pest control products. Your pest expert will use the most appropriate ones for your specific situation.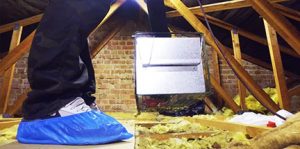 If you ordered our full package treatment, you will be able to schedule two additional visits from the exterminator. Full procedures guarantee that the pests will not have a chance of survival and the infestation will be fully eradicated.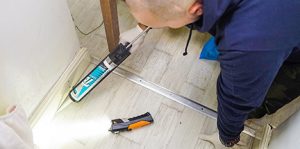 At the end of each visit, your local exterminator will give you some practical tips to avoid further issues. Businesses will be provided with a detailed report on all completed procedures.
Depending on the pest species, Fantastic Pest Control can offer a number of proofing solutions which will protect your home and office against unwanted guests.
Meet Your Local Pest Expert in Wolverhampton
Irving Moss is the local expert who oversees the quality of the treatments provided in Wolverhampton. He has several years of experience dealing with all kinds of infestations in the nearby areas. He is familiar with the latest developments in the industry and makes sure that all local teams constantly upgrade their tools and skills.
Irving makes sure that local professionals around Stoke-on-Trent, Coventry and Birmingham also deliver first-class pest control.
The Range of Pest Control Procedures in Wolverhampton
Rodents

Mice and rats are frequent visitors of human dwellings. They love how easy it is to find food and shelter and will stop at nothing to get into your house and grow their colony inside. We treat rodent infestations with high-grade pesticides and make sure to seal all entry points to prevent a re-infestation.

Insects

Insects are sometimes hard to spot and even harder to eradicate, which is the case with bed bugs, for example. Your local pest technician will determine the type of insect infesting your property and will suggest effective pest control measures to proceed with. We can exterminate cockroaches, fleas, spiders, wasps, ants and more.

Birds

Pigeons and seagulls are a nuisance and can cause exterior damage to buildings. At Fantastic Pest Control, we use a number of humane ways to deter the birds and discourage them from perching near your home or workplace. All materials (fire gels, spikes, nets) are extremely durable and will protect your property from flying invaders for a long time.

Business Services

Local businesses around Wolverhampton and the nearby areas can take advantage of tailored pest solutions. Some of the things you can expect include: - personal account manager; - contracts for regular visits; - custom-fit extermination techniques.
Pest Control Prices in Wolverhampton
- Prices are applicable for residential properties only. If you need commercial pest control, give us a call and we'll give you a special price.
- No further charges go on top of the rates except parking and congestion, if applicable.
**Treatment with a 1-month guarantee consists of 1 major visit + 1 follow-up in a 1-month period. Please mind that a follow-up can be organised only upon your further request.
*** Full treatment with a 3-month guarantee consists of 1 major visit + 2 follow-ups in a 3-month period. Please mind that follow-ups can be organised only upon your further request.
**** If your property has more than 4 bedrooms, contact us for a quote.
Book a Custom-tailored Service With Fantastic Pest Control
Our main advantages are our flexible schedule, our fair prices, and extremely skilled technicians.
| | |
| --- | --- |
| Wolverhampton Council | |
| Available only during office hours. | Available 24/7. |
| Limited availability for treatments. | We work on bank holidays and weekends. |
We Also Service Nearby Areas
As soon as you notice any signs of pests, contact your local pest technician for a fast and discreet extermination. We are available seven days a week and also on bank holidays, so if you need an emergency treatment, we are here to help!
Apart from Wolverhampton, you can find the seasoned exterminators in:
- Dudley
- Sandwell
- Walsall
Lorraine Davis, Wolverhampton
I love to see the best in people but sadly it can be hard to do sometimes. I've noticed that most times when I book any kind of professional service people tend to be grumpy or to not pay attention and hurry to finish the job which often leads to poor results. I am so happy that your company is an exception to this. I got to work with some of your employees while our cockroach treatment was ongoing and I was very happy to see polite and friendly technicians. Thanks for the service, you rock!