Heat treatment for bed bugs & insects
Done by fully equipped & experienced technicians
Using highly effective and safe anti-pest products
Services available all week long, even on holidays
Treatment and protection from wide variety of pests
Pest Control in Bury Against Pesky Rodents and Insects
The first signs of mice or rat infestation include random scratching noises in the middle of the night and weird musky stench coming from the secluded areas of the property. If this sounds familiar, then you might be in need of pest control for your property in Bury.
We offer a wide range of professional solutions against the common pests that invade homes and commercial spaces such as rodents and crawling insects. Simply set an appointment for an inspection and we'll send a local exterminator to handle the situation.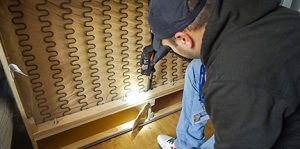 It is crucial to determine exactly what's going on at the infested property. That is why your local pest exterminator will conduct a thorough inspection in order to understand the scale of the infestation and how it was caused exactly. For instance, if you are dealing with bed bugs, then it is highly possible that they were brought into your property through infested luggage or perhaps a piece of furniture that will require a treatment. In case of rat and mice problems, the pro will seal all entry points they're using to refuse them access to your home.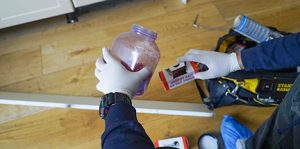 We use a wide variety of anti-pest products and professional equipment in order to combat the most common rodent and insect pests. Usually, the technician will determine what would be the most effective method based on the survey. Keep in mind that different pest species require different treatments.
If you've scheduled a bed bug heat treatment, the exterminator will double-check if the property is ready to be heated before he proceeds with his work.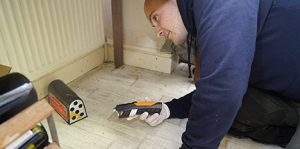 You can take advantage of our guaranteed pest treatment packages. We highly recommend this in case your property is susceptible due to its location or the nature of your business. If you purchase a service with a one-month guarantee, then you get one free secondary visit from your local pest controller within one month of the initial treatment. Or you can purchase a three-month guarantee package to get 2 additional visits by a pest controller within 3 months of the initial treatment. These visits are perfect to finish of any pest colony and ensure your home's safety.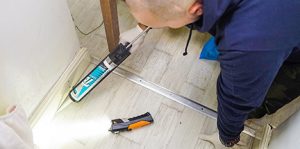 Our methods are highly effective but their effects will wear off after some months. That is why you need to keep tabs on the situation and resort to prophylactic pest treatments if necessary. Consult with your local pest exterminator as he will gladly answer any questions you may have and will give you valuable advice on how to prevent further encounters with the vermin.
We Have a Lot More to Offer Than the Local Council
Bury Council Pest Control

Additional charge for same-day services

We don't charge for emergency treatments

No information about pest proofing

With us, you will get your property pest-proofed

Disinfection service is not mentioned

We can offer pest disinfection, upon request

Do not treat spiders and pest birds such as pigeons.
The council doesn't offer heat treatment.

We treat a variety of pests, including spiders and pigeons.
We can conduct heat treatment for bed bugs and other insects.
A helpful pest exterminator near you
If you book a service from Fantastic Pest Control in Bury, then the technician to show up on your doorstep might very well be Eddie Brown. He operates in the area and has tackled countless cases of rodent and bug infestation here. Using advanced anti-pest methods and effective products, he is able to identify and solve pest infestations of all kinds.
Also, he is fully insured and 100% dedicated to his work. And this applies to all pest control specialist who operate under our brand.
Eddie is also responsible for the pest control services provided by Fantastic Pest Control in the following areas: Tameside, Preston and Rochdale.
Our Top Selling Pest Treatments in Bury
Rat and Mouse Control

The local exterminator will outsmart his long-tailed opponents by laying traps with a fast-acting pesticide. This will ensure quick rat and mouse control in your home. To discourage other rodents from entering your property, he will also seal all entry points in walls, pipes and other damaged areas wire wool, sealants, and expanding foam. He can also dispose of the rodent carcasses for free, but only if you booked a guaranteed session. Alternatively, you can request an additional dead animal removal service for a small fee.

Wasp Nest Treatment

Wasps can quickly become an emergency if you or anyone from your family is allergic to their venom. And if not, wasps can give you allergic reactions with just a single sting. We will send out an exterminator in Bury as quickly as possible to spray the nest with a powerful powder that will immediately eradicate the nasty wasps.

Bed Bug Control

It doesn't matter how big or small the insect is – it's the method that you use to fight it. And bed bugs are not only small but also resistant. So, to conduct a successful bed bug treatment in Bury, the pest officer will come around, inspect and spray your property thoroughly. Book our guaranteed pest services, and he will return to spray up to two additional times. These further visits ensure that the entire bed bug colony is completely eradicated and there are no live eggs that will reinfest your home again.

Heat Treatment for Insects

All business venues and domestic properties can take advantage of our advanced heat treatment procedure against bed bugs and common insects. It is designed to kill off entire insect populations in just a single cycle of treatment. The exterminator will achieve this result by carefully heating the infested room to 56°C which is lethal to critters but safe for your belongings. At the end of the treatment, the pro will spray all infected areas with a residual product which will protect your property for the next months.
Expert Pest Control in Bury and the Surroundings
There's never been a shortage of pests, but now the same can be finally said about pest treatments. The local pest technician knows that time is not on the owner's side once the pests break in, and offers emergency services upon request (done 2-3 hours after the booking). The Fantastic Pest Control franchisee can promptly arrive to perform wasp nest treatment, mouse control, bed bugs treatment or any other pest control service in Bury and in other nearby areas. You can find:
- pest extermination in Oldham;
- pest extermination in Rochdale;
- pest extermination in Bolton.