Pest Control in Stockport
Friendly and experienced exterminators in your area
Guaranteed pest control services when you need them
Fast response in emergency vermin situations
Strict compliance with COSHH safety standards
Choose Our Safe and Fast Pest Control Applications in Stockport
It can be beyond distressing for you to operate a business or maintain your home while pesky vermin run havoc on the premises. We, at Fantastic Pest Control, know this too well. Hence, we endeavour to provide customers in Stockport with emergency pest control solutions, designed to effectively combat the issue in an expedient fashion. For best results, we also recommend our professional sanitation and disinfection services after the pesticidal treatment to ensure that all hazardous bacteria and pest debris are removed for good.
Below is our straightforward 4-phase pest control process, which we implement with every service: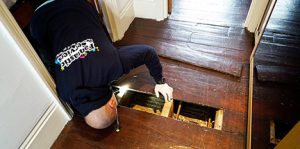 How far the pest problem has spread can be easily assessed by checking for visible signs of pest activity, evidence of damages and by taking into account the specific characteristics of the pest (breeding cycles, lifespan, etc.). The local pest controller will consider all these factors during the first stage of inspecting your property.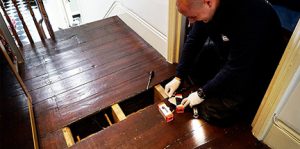 Our pest management applications include the use of deterrents, sealants, traps, baits pesticidal powders, insecticidal sprays and more. What's the most appropriate pest treatment for your situation will depend, again, on the type of vermin you are dealing with and the extent of the infestation.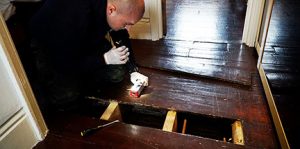 We prompt all our commercial and residential clients to monitor their property for an extended period of time (one month or three months) and call us as soon as they suspect a pest recurrence. We have devised different multi visitation service options, which offer additional visits that are free of charge should a repeat pest treatment need be applied.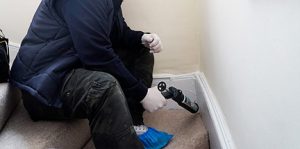 Proofing your property against vermin recurrences is another key element of any comprehensive pest management approach. You can take advantage of the local specialist's pest prevention knowledge and expertise to ensure that your home or business stay protected for long.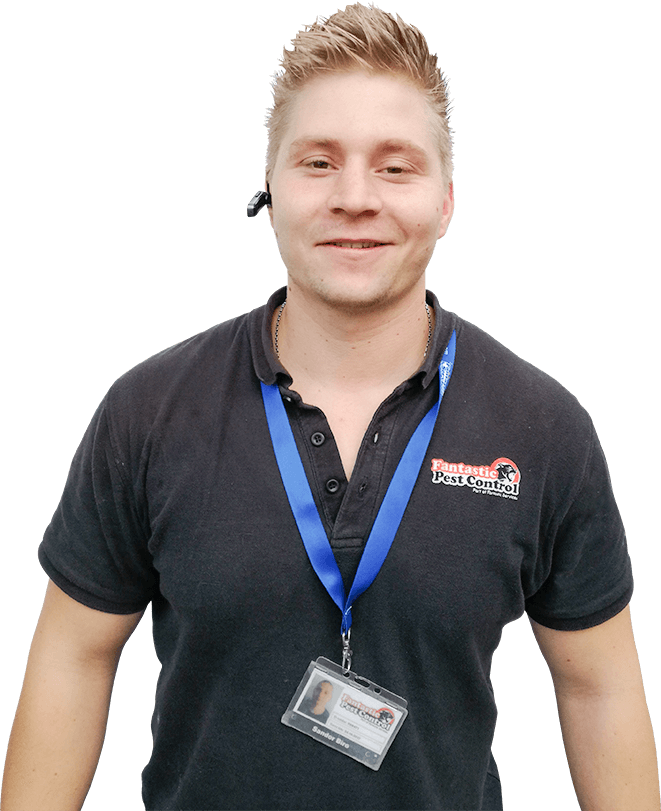 The Local Pest Control Specialist in Stockport
Samuel was recently promoted to head the local pest control team in Stockport. He's shown us on a number of occasions that he has his heart in the job. Always ready to respond locally to pressing emergency vermin situations without delay, the dedicated pest technician is often called out to cover nearby areas, as well. He holds insurance and various pest qualifications, as well as a COSHH certificate. The local franchisee partner is adaptable, friendly and diligent, hence, don't hesitate to entrust your pest extermination task to him any time.
Just call us or book online and you'll experience his proven expertise for yourself!
Sam also makes sure that we deliver impeccable pest control in Cheshire East, Manchester and Trafford.
What Pest Removal Service Do You Need?
Mice control

We use similar pest control treatment techniques in both mice and rat control situations. The local pest technician in your area will first identify the type of rodent (in case the intruder is a squirrel) and then, he will select the most suitable pesticidal method and product to eradicate the infestation.

Squirrel catchers

Squirrels are often attracted to attic spaces and can easily access them through the roof. Their sharp incisors have no problem with chewing even through a metal sheet. The local pest control technician will set up non-harmful traps to catch the nuisance rodents for safe relocation and will advise you on how to proof your property against their unwanted return.

Bed bugs treatment

Our bed bugs control treatment is executed in a minimum of two visits. The pest specialist will spray the affected areas with an effective insecticide, which is safe to children and pets. For other insect issues, you can check out our woodworm control, cockroach control, ants control services and more. We also specialise in fumigation solutions, which are applicable for heavy insect infestations.

Commercial pest services

Fantastic Pest Control will readily eliminate any type of vermin infestation in commercial and public facilities in Stockport. From rodent control, bird control and insect control to professional sanitation and disinfection, we offer an extensive list of anti-pest solutions and various booking options.
Difference between Fantastic Pest Control and Your Local Council
We have been improving our services over the years to make sure that we are offering the most convenient and efficient service to all of our customers. The local exterminators in Stockport have been under various training programs and work with modern equipment.
| | |
| --- | --- |
| Stockport Council | |
| Have only a few types of products and equipment. | Uses a wide variety of equipment and COSHH-approved pesticides. |
| A certain number of options to choose from. | Custom-tailored service. |
| Different small charges depending on the type of service. | No hidden charges, payment is needed after completion of the service. |
Get an Emergency Anti-pest Treatment in Stockport
We will treat the urgency of your pest control situation in Stockport with an utmost priority and dispatch a local pest exterminator to your address right away. The same applies if your infested home or commercial facility is located in the following nearby areas: Oldham, Tameside, Rochdale and Bury.
I booked rats control for the house and was left satisfied with the results and with the service. Everything was straightforward and they did not make me wait two weeks, like the council wanted me to do. Thanks, Fantastic Pest Control.