Pest Control in Harborough
Near-instant (within 2-3 hours) treatments available
After-hour, weekend, official holiday appointments
Working with non-toxic products by a trusted provider
Arriving in a non-branded van if discretion is required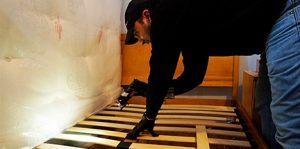 Your service will usually be carried out in one visit by an experienced and fully accredited pest technician. He will start with a survey, which will help the specialist assess the level of infestation, identify the type of animal that has caused it, and locate all entry points. You will then receive instructions on what to do next, along with information about the treatment itself.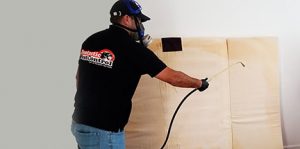 The pest control professional will use a variety of insecticide sprays, quick-acting gels, baits, traps, decoys, and other equipment, depending on what he faces. All products meet the COSHH standards, which means that they can be used even around people with allergies without affecting their health in the slightest. During mice control sessions, the expert will also seal all rodent-made entrances with wire wool, expanding foam and other sealants to keep them out.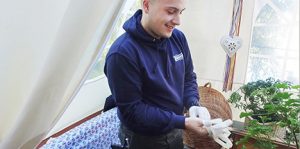 If you are among our clients who booked a guaranteed service, then you get to use up to two extra visits for free, provided that you request them within 3 months of your initial session. Upon further investigation, the specialist will determine if your property is in need of a second round of treatment in case some of the animals have managed to resist the products that he used.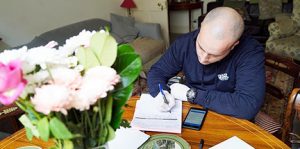 Dealing with the current pests is just a temporary solution. That is why each of the pest control services near you also comes packed with free expert advice on how to keep new hordes of pests away from your property. The expert can also issue written RISK and COSHH assessment reports that you can then give to your landlord or to the relevant authorities if you run a business.
The Ground That the Professionals Cover Extends Way Beyond This District
Is your home, hostel, warehouse, or other property located outside of Harborough? Don't sweat it, because we are still able to lend you a hand! The team of pest exterminators near you can swiftly respond to both regular and emergency calls to extinguish infestations of any size and intensity. Take a look at all the other adjacent areas we cover in the list below:
- Charnwood;
- Melton;
- Oadby and Wigston;
- Blaby;
- Leicester;
- Rutland;