Pest Control in Corby
Proven results by local pest exterminators
Abiding always by COSHH requirements
Treating your property discreetly to protect your image
Regular observation options with our guaranteed services
How Can We Help You Rid Your Property of the Annoying Vermin?
If you reside in Corby and your home or business has been attacked by roaches, bed bugs or rats, give Fantastic Pest Control a nudge and we will assign a local expert to free you of the vermin problem. He will arrive fully equipped with high-end anti-pest products and devices to ensure that the insect or rodent infestation is neutralised for good.
To check the local pest control technician's availability and book our 4-step anti-pest treatment for a day and time that suit your schedule, get in touch with us anytime!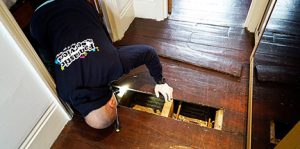 Your pest control service provider will expertly assess the magnitude of the vermin issue. He will apply proven investigation techniques, which will give him a clear picture of how far the infestation has spread. The pest technician will determine the prime cause of the problem and will discuss with you your best vermin removal options and the subsequent anti-pest measures he can take.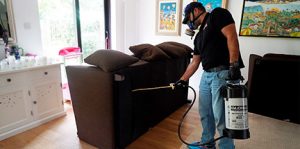 The local pest technician is trained and experienced to operate with industry-tested pesticidal and vermin-deterrent products that can effectively eradicate cockroach, spider, dust mites, bed bugs, rats and mice infestations, as well as other insect issues. He also boasts expertise in eliminating bird invasions from your property. The Fantastic pro will efficiently apply the most appropriate treatment with your safety in mind.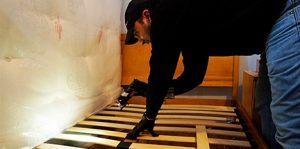 Ideally, we would hope that the professional pesticidal product used for your vermin issue works its magic there and then. Unfortunately, this is not always the case for a number of reasons (ex: the severity of the infestation, subsequent failure to remove vermin attractants, neighbouring property is the cause of the problem, etc.). Hence, we've devised different multi-visits service options to choose from, which include free re-treatments, if applicable and upon request, within a monitoring period of 1 or 3 months.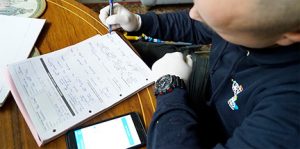 You will be offered specialised pest proofing information, upon completion of the anti-vermin treatment. The local expert will explain the dos and don'ts to you in great detail to ensure that you learn how to prevent future pest recurrences. He will also present you with a service report and talk about any applicable safety procedures you may need to follow.
Don't Wonder Who to Call in an Emergency Vermin Situation in Corby!
Because the Corby team of pest exterminators will be ready to respond within two hours of your call. You can also take advantage of our vermin removal solutions if you live or run a business in the following locales: