Pest Control in Southend-on-Sea
Services available 7 days a week
Able to help you when there's an emergency
Highly effective methods with lasting results
Helpful advice from the pest technicians
Pest Control in Southend-on-Sea for Domestic and Business Properties
There is no need to panic in case your home has been invaded by damage-causing, disease-spreading pests such as cockroaches or rats. According to our data, the most common pests in Southend-on-Sea are mice, fleas, spiders and flies. Fantastic Pest Control in Southend-on-Sea is able to offer you a timely and effective solution. Simply book a service for your address and we'll send a professional who will take a closer look at the situation and apply the most appropriate treatment against the specific species of bug or rodent.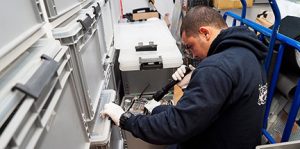 Before the actual treatment begins, the specialist will carefully inspect your property in order to figure out the scale of the infestation and come up with an action plan against the annoying insects and rodents. Even if the pesky critters are hiding, your local pest controller knows how to identify the signs of infestation.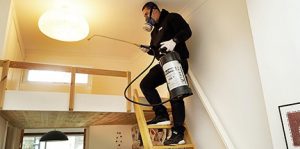 As you can imagine, the treatment depends on the specific pest that is at hand. It sure would have been convenient if there was a single method that worked against all house-invading bugs and rodents. Alas, this is not the case. But don't worry about it because your local pest exterminator brings all the necessary equipment and anti-pest products to tackle any infestation, no matter how spread out it is.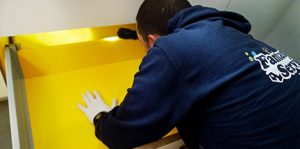 After the treatment, you should keep watch of the areas that were affected by the infestation the most. In case there is some kind of problem, you should contact us immediately. On the other hand, if your property is at higher risk of re-infestation, then we recommend for you to purchase a guaranteed service package which grants you follow-up visits from your local pest specialist.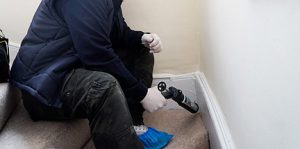 The best way to handle all pest-related issues is to prevent them in the first place. So why don't use the opportunity to talk to your local pest controller when he comes to your place for a treatment? He will be happy to answer all your questions and even offer you some useful advice on how you can protect your property in the future.

This is your local pest controller in Southend-on-Sea
We would like to introduce you to Jim Barlett who is the pest control team leader for the area of Southend-on-Sea. You can be 100% sure that he will be able to solve your pest-related problems. After all, he has many years of professional experience and uses time-tested methods to eliminate the pesky rodents and insects that invade properties. He is also fully certified and well-versed in the various best practices against pests. Jim is also responsible around East Hertfordshire, South Norfolk and Suffolk Coastal.
Find out about our pest control services in Southend-on-Sea
Interesting Facts and Stats About the Pests in Southend-on-Sea
#1. Mice are popular pests in Southend-on-sea, especially during cold weather. Most commonly during the winter season rodents search for warm shelter and often they are making their way to your home or commercial property. Only for the last 12 months in Southend-on-sea we-ve covered more than 2 800 cases of mice infestations.
#2. Fleas are not a fan of the light and brightness so they love hiding deep in the carpet, under the mattress, in your clothing or cracks in the flooring. This behaviour makes fleas almost impossible to be spotted and treated at all. The flea exterminators have treated successfully more than 1 200 properties for fleas in Southend-on-sea for the past year.
#3. The eight-legged crawling creature usually doesn't bite but the black widow spider which is common species in the UK can bite humans and inject poison. This is why sometimes you don't have to underestimate their presence. This year we have dealt with more than 800 spider infestation cases in the Southend-on-sea area.
#4. The annoying flying insects can become a real pain in the neck. The flies' saliva is not the most delicious thing on your lunch or dinner or their unpleasant bitings during cold weather can be really irritating. Also, they can rapidly spread and become out of control. Our data shows approximately 500 call-outs for flies invasions that we've covered.
Research a pest from our library
Comparison Between Fantastic Pest Control and Your Local Council Services
| | |
| --- | --- |
| | Southend-on-Sea Council |
| We provide a variety of pest treatments for residential and commercial properties. | DOES NOT provide pest control services! |
Not just in Southend-on-Sea
That's right! Fantastic Pest Control is available in the areas nearby. So when you notice the first signs of infestation, you can resort to our helpful services. Give us a call if you are in:
Certified by