Pest Control in Preston
Emergency treatment can be arranged
Highly effective and safe anti-pest methods
Done by experienced and dedicated specialists
Availability during the weekend and bank holidays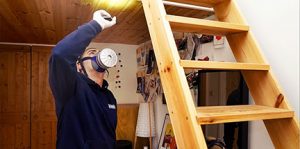 When the pest exterminator arrives at your home or place of business, he will carefully inspect the place to determine exactly what is happening. The inspection will reveal how much the infestation has spread and if it has caused any damage. This is a very important step because it will reveal what kind of measures will be necessary against the rodents or insects that have invaded the place.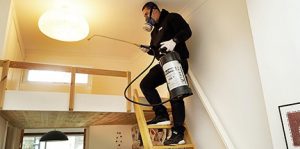 The treatment against a certain pest insect is determined by the bug itself. Different pests are treated differently and some bugs – such as bedbugs – require at least two treatments. But when it comes to mice and rat control, one thing is for sure: it is very important to block the access of the rodents to your property. Your local pest controller will look for small holes in the walls of the dwelling and block them using expanding foam and wire wool.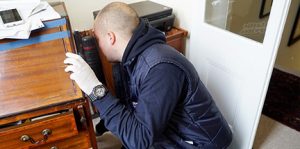 You can either book an emergency service or a guaranteed service for your property. Our guaranteed service packages include additional visitations by your pest controller within one month or three months of the initial treatment. Talk to our friendly customer care staff today to learn more about our budget-friendly options for highly susceptible properties.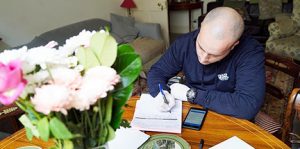 Our goal is to keep the tiny troublemakers at bay. That is why we use biocides that repel the insects from your property. On the other hand, blocking all entry points used by rodents is another effective method. However, no anti-pest measures last forever. You can consult with your pest controller who will be happy to offer you some useful tips on how you can protect your property in the future.

Meet one of the local pest controllers near you
Eddie Brown is one of the Fantastic Pest Control technicians who operate in the Preston area under our brand name. He is a dedicated and professionally trained expert who uses advanced techniques and modern biocides to eliminate the vermin that cause troubles at dwellings.
In addition, he is fully insured and all of his work adheres to the local safety laws and regulations. And of course, this applies to all technicians who operate under the Fantastic Pest Control brand all over the capital.
Eddie is also responsible for the pest control services provided by Fantastic Pest Control in the following areas: Tameside, Rochdale and Bury.
Make an Informed Decision – Take a Look at What We Offer
The Local Pest Control Coverage Is Not Limited to Preston Only
Don't allow your business or home residence to be torn to shreds by creatures with too much free time on their hands. The pest exterminator can answer your emergency on the same day and just a few hours after you've made your booking to disinfect and pest-proof the area up to an industry standard. In addition to Preston, you can also benefit from short-notice pest control in:
- Fylde;
- Ribble Valley;
- Wyre.