Pest Control in Telford and Wrekin
15+ years of pest control experience
Service includes inspection, treatment, prevention advice
Fortifying your property's defences against future invaders
High client satisfaction rate
End You Pest Problems by Hiring Local Pest Experts from Telford and Wrekin
As a long-standing company, we strive to better ourselves and widen our work range. We operate in Telford and Wrekin, and you can enjoy the many benefits that come with our services. For example, the local exterminators work seven days a week and on bank holidays. Furthermore, upon your request, they can arrive in a non-branded van so that you will get a discreet pest control service.
Telford and Wrekin residents often call us about issues with rats or cockroaches. These are the two most common pests in all of England. Luckily, the teams we work with are experienced and equipped with all machines and pesticides necessary for efficient treatment with long-lasting results.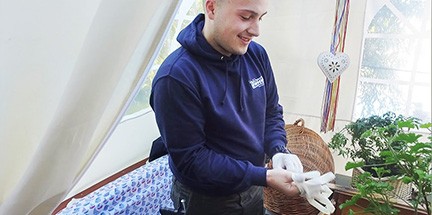 The first step the pest control pro always takes is to investigate your property top to bottom, and find the breach in your home or office that pests take advantage of. After this service stage has been completed, the exterminator will come up with the proper treatment method.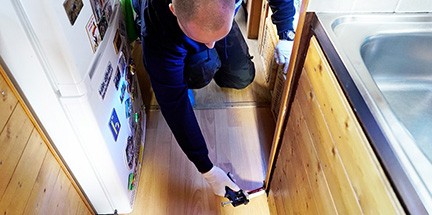 Sadly, no universal pest control method exists. Dealing with vermin like rats or mice would require laying traps and filling holes with sealants and wire wool, while cockroaches or bedbugs may require spraying insecticide. No matter the case, we use only methods compliant with the latest COSHH regulations in the UK.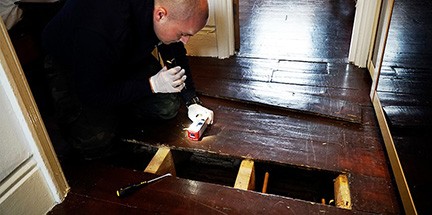 We recommend you book our guaranteed service option, which features up to 2 additional visits free of charge within a 3 month period. On rare occasions and under different circumstances, there's a chance for pests to gain resistance to certain active ingredients of products used to fight them off. Be on the lookout for recurrence after the initial treatment and give us a call right away, should you discover anything suspicious.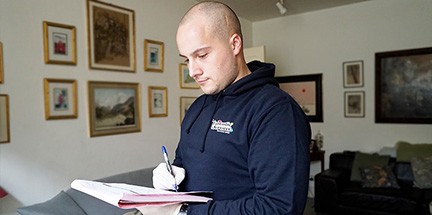 After the service, you will be provided with a detailed service report, as well as professional pest prevention advice from your local technician.
What the Teams in Telford and Wrekin Can Help You with:
Interesting Facts and Stats About the Pests in Telford and Wrekin
#1. Did you know that bed bugs are not strictly living on beds alone? You can get a bed bug infestation in your office or in your car. This is one of the many things that make them dangerous and scary. Not to mention they are difficult to kill since they've become resistant to many of the store-bought insecticides. That's why you always must leave professional exterminators deal with them.
#2. Rat teeth do not stop growing. They are strong and can grow up to ten centimetres a year. That's why they need to find things to gnaw on constantly, to keep their teeth the ideal length. Rats can even gnaw on cinder blocks and aluminium sheets.
#3. A cockroach can hold its breath for about 40 minutes. This makes flushing them down the drain an ineffective DIY pest control method. Furthermore, they live in drains. So you're not getting your home rid of them because they will be back the very next night.
#4. A single adult female silverfish can lay up to 20 eggs every single day for the rest of her life. Be careful when you see such an insect in your home. Call for professional help ASAP or you risk getting your house full of baby bugs in no time.
Read about other pests in our library
Local Pest Control Solutions in Telford and Wrekin and the Surrounding Areas
Whenever a vermin infestation occurs in your residential or commercial property, simply pick up the phone or fill in the contact for and a Fantastic Pest Control representative will be with you shortly, to discuss your case and take immediate action. Other areas we operate in are:
- Shropshire;
- Cheshire East;
- Cheshire West and Chester.
Certified by