Pest Control in Colchester
Offering single and multiple visit pest treatment packages
Free pest prevention advice from a seasoned pest controller
Equipment and anti-pest products included in the final price
Professional Pest Control Services in Colchester
Having pest trouble in Colchester? No worries, Fantastic Pest Control will take the situation under control. The pest exterminators can deal with many types of pests from rodents to pigeons. The specialists are well-equipped with top-notched tools and products that guarantee the most effective results.
We can treat all types of properties such as houses, apartments, offices, restaurants and other commercial buildings. Get in touch with us and book any service from our portfolio. A friendly representative will make sure they give you all the details you need.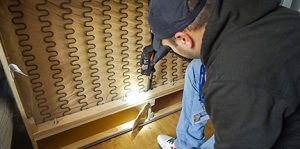 Step number one is the inspection of the property. We send an exterminator who will thoroughly check the type and level of the infestation. It's important in order to determine the most appropriate treatment.
We offer a wide range of treatment methods such as standard chemical treatment, heat treatment, fogging, steam treatment and more. Each method is done according to the regulations in the UK, maintain high standards and strive for providing better services.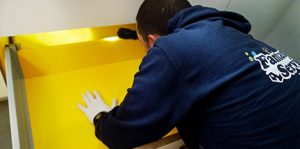 If you book a full treatment the pest exterminator will revisit your property. They will check it after the preliminary service and if necessary they will treat the property again.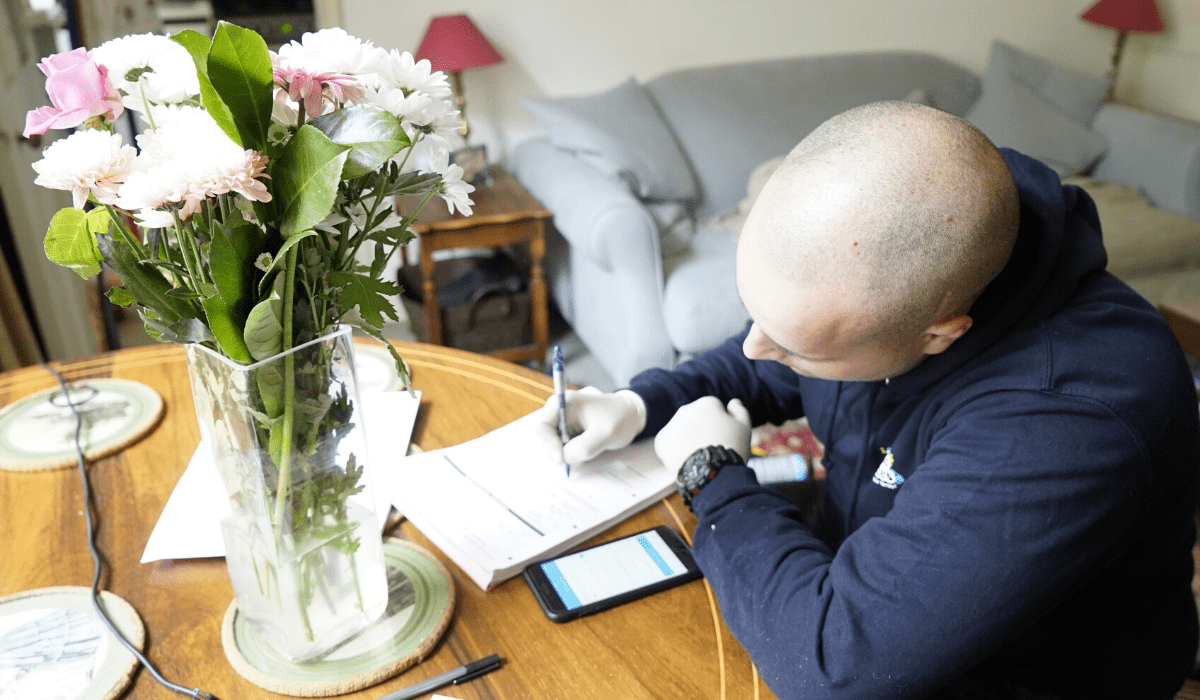 The last step is when the exterminator writes and give you a report where he describes the whole process. In the end, the specialist will provide you with useful advice on how to protect your property against future invasions.
Insects, Rodents, Avians – We Offer a Solution for Every Pest
Avian & Other Control

Birds are frequent harassers of pretty much any business establishment across the globe.
Just like with squirrels, the bird control technician is forced to use non-lethal, but highly effective methods to scare the flying annoyances away. Some of the things he will use include nets, spikes, and the most efficient of all – fire gels.

Of course, our pest control branch in Colchester can also offer you other services, such as fogging (keeps pests at bay, not suitable for dealing with infestations), heat treatments (killing all insects in the premises with diesel-fueled equipment), and more.

Insects Treatments

Since most insects are small and hard to detect, careful inspection of all surfaces in your property will be needed to locate their presence.

The pest exterminator carries a rich arsenal of insecticide sprays, bait gels, and other products to tackle the particular animal that has crept into your building, be it roaches, moths, flies, spiders, wasps, or even bed bugs.

For the bloodsucking insects, however, the specialist will need to visit your premises twice over the course of a month to ensure that the insects haven't adapted to the treatment.

Squirrel Control

Don't let their furry tails deceive you – squirrels are incredibly proficient at causing havoc in just about any type of property (gnawing cables, spreading diseases, making obnoxious noises, etc.). Since the animals are protected by UK law and cannot be killed, the squirrel control specialist will use sturdy traps to lure them inside and relocate them to an area devoid of any human presence.

Rat & Mice Control

Rats can transmit HPS (Hantavirus Pulmonary Syndrome), Lassa fever and other dangerous diseases with their mere presence. That's why taking quick measures is paramount, and the rat control specialist will help you by sealing all entry points with expanding foam, wire wool, and sealants. He can also lay traps with bait at key locations that are out of reach for your pets or children.
Interesting Facts and Stats About the Pests in Colchester
#1. Usually, moths can be noticed later when damages are already done. Don't wait for too long as your favourite t-shirts will end with holes. In Colchester, we treated about 600 properties against moths only for the last year.
#2. Pigeons as innocent as they look sometimes can cause huge troubles. Usually, they use the rooftops as shelter. This leads to messes on the windows, property's facade or roofs. Their feather can clog the gutters and cause structural damages. Not to mention pigeons bring bird mites which can unlock allergies. During the past year, the exterminators installed spikes and nets to more than 400 properties in Colchester.
#3. Spiders are very unattractive and unwelcomed but they always find their way to buildings. The exterminators in Colchester treated 250 properties against spiders including the biting black widow spider.
#4. Mice are among the most popular pests in the UK. They are dangerous as they pose diseases and can even cause structural damages because they chew things like electrical wiring or furniture. Only in Colchester, we've received more than 1 200 call - outs regarding mice infestations and more than the half were serious and needed second treatment.
Research a pest from our library
The Pests May Be Close, But the Expert Is Even Closer
When you contact Fantastic Pest Control for an emergency service, you can expect a fully uniformed, equipped, and insured pest technician to arrive within 1 to 2 hours and carry out a suitable treatment. But our same-day and emergency bookings are not limited to the area of Colchester alone. We can also reach the following areas just as quickly:
- Maldon;
- Braintree;
- Tendring;
- Babergh.
Certified by