Pest Control in North Somerset
Available from 8 am to 6 pm every day, as well as for emergency bookings
Receive a treatment even while you're away with a key pick-up and delivery
Offering guaranteed services with up to 2 extra visits that are free of charge
Certified and trained professional who stays for as long as needed
Hire a Pest Removal Company Near You That Responds to Emergencies
Ever been in a situation where you get home from work only to find your kitchen ransacked by pests? When that happens, you can't afford to lose a few nights of sound sleep – you need a pest controller right there, right now.
And that is exactly what the local branch of Fantastic Pest Control can offer you, in addition to regular workday and weekend appointments. When you book an emergency service with us, we will send you the finest exterminator, not after a week, but in a few hours following your booking.
When the certified specialist arrives, he will perform a thorough search of every nook and cranny in your office or home in North Somerset to locate the pests, remove them from your property, and take preventive actions to keep them from ever coming back.
On more about how our treatments work, please check each of the four tabs shown below.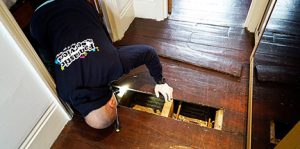 Each service starts with a thorough inspection in order to:
Identify the pest species;
Uncover their hideouts;
Estimate their numbers.
The exterminator will then choose the most efficient pest control method for your situation.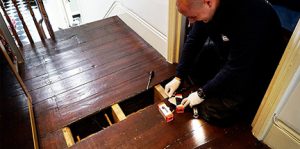 The products used by the professional are supplied by Killgerm – one of the leading providers in the field. They include spray-based insecticides, bait gels, sealants and a variety of other pest repellants, depending on which animal has sneaked into your property. Most products are harmless to humans and pets, and any toxic substances will be used responsibly by the expert.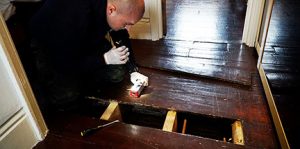 Our guaranteed treatments include up to 2 additional visits at no extra charge. If you suspect that the pests have survived the initial treatment, simply recall your expert within the next 3 months to have your premises retreated. You can also book a dead animal removal service to ensure that all dead rodents or other critters are disposed of following the safety codes.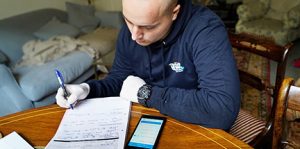 Your specialist will ensure that your home is well-sealed against future pest attempts. He will also suggest slight changes in your routine that will significantly decrease the risk of future infestations from occurring. Lastly, he can also issue a detailed service report which you can then give to your landlord, your manager, or to an official authority.

More About the Expert You're About to Meet
Meet Martin Grant – a person whose decade of experience in the pest control field has been widely recognised by many households, restaurants, offices, and other properties in North Somerset and the area. The specialist has recently joined Fantastic Pest Control in the role of a franchise and is currently managing a team of similarly skilled pest technicians.
The pest exterminator always strives to be one step ahead of the pests by thoroughly researching and applying the latest methods in his craft, and will stay on your property until the job is performed from start to finish. He has also passed several key pest control courses, including the First Environmental Training and Safe Use of Pesticides.
Martin also operates in nearby districts such as Bristol, South Gloucestershire, Wiltshire and Gloucester.
Pick Between a Wide Selection of Modern Pest Control Methods
Rats and Mice

Rodent treatments are usually performed in one visit and include two stages. The specialist will first identify and seal any pest-made entrances into your property using sealants, expanding foam, and wire wool. If the infestation is more severe, he can also bring several sturdy cages along with bait containing rat poison. The cages will be placed in areas inaccessible to pets and children.

Bed Bugs and Others

The minimum amount of visits for bed bug control is two. This is necessary due to the insect' highly adaptive nature to most bed bug products out there. The expert will arrive twice over the course of a month to treat your bedroom and other affected areas with two different insecticides.

He can also treat your premises against spiders, ants, moths, woodworms, wasps and other winged or crawling insects. These treatments will usually be done in just one visit.

Squirrels and Birds

For squirrels, the specialist will bring several traps with bait. Upon trapping the animals, he will remove them from your property according to law requirements. They will be no longer able to cause accidental harm.

Birds will be repelled by using spikes, fire gels, and nets which will be strategically placed on your property's terraces, rooftop, and any other area where the avians tend to congregate.

Commercial Methods

We offer services for almost any type of public or commercial establishment. One such service is fogging service, where the pest technician will treat all areas that are potentially at risk of being infested. This means that the service is not suitable for already infested properties.

We also offer a post-treatment service, called pest disinfection. A professional will arrive with powerful biocides to treat all areas where pests used to dwell. This ensures that your property will be free from any harmful pathogens and bacteria.
| | |
| --- | --- |
| North Somerset Council | |
| No legal duty to treat infestations of pests on private property | |
| Can not provide pest control services for commercial properties | |
Spot the Professional's Van in North Somerset and Other Places Nearby
A lot of times, pest infestations have nothing to do with bad hygiene, but with the food and cosy shelter that your home or business provides. If you are one such unfortunate property owner, get in touch for an emergency pest control service.
The expert will then arrive within 2 to 3 hours to evaluate your infestation and remove the pests then and there, denying them a chance to spread further. We now also offer our regular and emergency treatments in: