Pest Control in High Peak
Applying effective but safe biocidal & pest deterrent products
Safeguarding your property through regular inspections
Fully trained, skilled & experienced local pest technicians
24/7 emergency response in urgent vermin situations
Don't Think Twice but Call Fantastic Pest Control in High Peak
Our UK-based pest control company provides residential, public and commercial properties with effective insect control, wasp removal, squirrel control, rats and mice extermination and bird repellent solutions 24/7.
We have partnered, on a franchise basis, with certified and insured pest controllers in various locations throughout the country, which ensures that your service request can be treated with the urgency it requires. This means that we always endeavour to respond fast and without an unnecessary delay, so that you don't suffer a minute longer, affected by the pesky vermin.
To get our timely pest management assistance and benefit from an effective 4-stage pest eradication process, contact us online or call!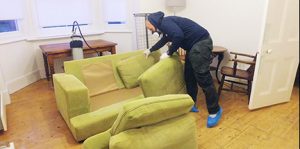 Upon arrival at your home or commercial property, our local pest control partner will evaluate the scale of the infestation. He will check carefully the premises and confirm the exact type of vermin you have been confronted with. Then, the technician will talk you through the next steps he will undertake and advise you on all pre-service specifics (ex: vacate the property; remove certain pest attractants, etc.)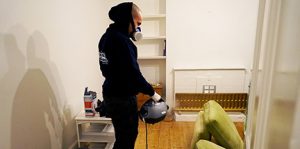 The pest controller will be equipped with professional anti-pest products, effective deterrents and proofing devices, which are appropriate for eliminating your particular vermin issue. So, whether your property suffers from a rodent intrusion, a bed bugs infestation or persistent cockroach problems, rest assured that the local specialist will assist you expertly and in a timely manner.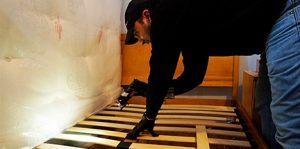 Spraying or dusting the affected area with an insecticide just the once is sometimes insufficient when dealing with severe infestations or certain types of pest insects (ex: bed bugs control issues). Hence, we may need to come again and re-apply the product. We recommend that you resort to the same approach with other types of vermin problems and book a fully guaranteed service with us to benefit from our multi-visits anti-pest solutions. Those involve free treatments, upon request, over an extended observation period.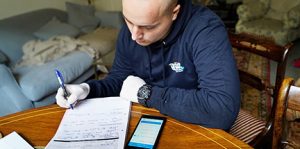 Without applying adequate proofing and pest-prevention measures after the treatment, you may well find out that the problem returns. Therefore, we strongly advise that you follow the pest specialist's instructions on how to avoid future vermin recurrences. He will also provide you with a service report, which details out safety- and warranty-associated specifics.
Customers in High Peak Can Now Count on Our Emergency Response
Having pest issues in High Peak, for which DIY methods can no longer offer effective results? Worry not, because we will assign a local pest expert to see to the problem without delay. We can be of your assistance, too, if you live in any of the locations below: